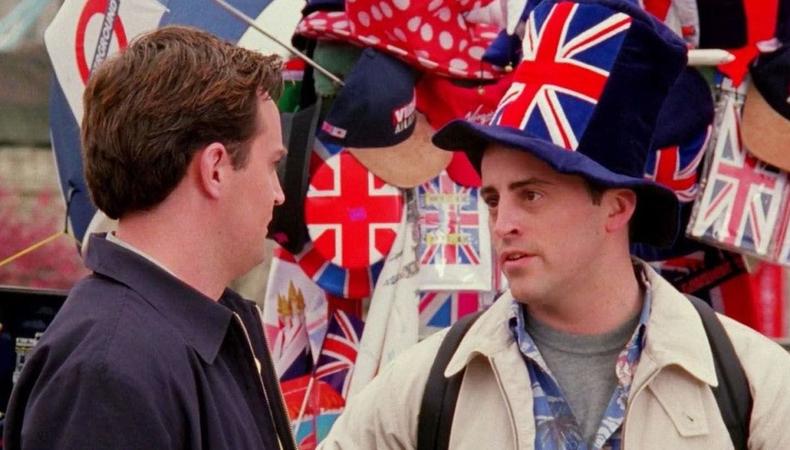 Are you an American actor dreaming of crumpet-filled success across the pond? You wouldn't be the first. However, when it comes to seriously making the move to the U.K.—and finding your footing once you do—there are some crucial lessons to be learned. Don't learn them the hard way. Read them here first.
You'll need to re-think aspects of your training.
"The American students we invite onto the course have a similar range of skills to our U.K. students. However, initially, they are likely to find emotional engagement and commitment easier than their sometimes more reserved British counterparts.
"It's a generalization, but I think there is some truth that British training tends to put a greater stress on a rigorous mining of the text and a little less on mining the self. I was working with a very able American student, who had had some good American training, on a speech from David Rabe's 'Hurlyburly.' He'd done some Method work on it, but it wasn't really working. We looked at Rabe's punctuation—only three full stops in a page-long monologue. He played the punctuation and unlocked the speech. As he said to me afterwards: 'No one's ever told me to do that before.'" —Kim Durham, head of international acting course at Bristol Old Vic Theatre School
Nope, the visa process will not be easy.
"There is a Creative Sector Code of Practice within the immigration rules that sets out the category of performer and the evidence that they need to show in order to stand any chance of obtaining a visa. It used to be the case that [the visa process] was more knockabout, and you could be a lot less defined in the application if you'd made one 10 years ago. But it's a different regime now to what it was pre-2008 and pre–points-based. You can no longer assume any knowledge. You've got to build your case and not assume they'll take a leap of faith and let you into the country.
"You've got to take [the visa application process] against the backdrop that what the government is trying to do is make sure that jobs are available for British or European actors. You've got to justify why you deserve that visa over someone in the European economic system." —Robert Sparks, London-based immigration lawyer who's helped actors and dancers obtain visas since 2001
And you thought New York was expensive?
"Broadway and West Coast casting directors go all stupid over West End theater credits. It's as close to an imprimatur as you can get. So that's an asset, and that's good, because the money sucks. An ensemble member of a big London musical makes about a LORT B salary (about $700 per week), so don't think you'll be able to support yourself acting unless you're really lucky. At least not at first. And not in such an expensive city: London makes New York look like a bargain. And it's worth remembering that the economy in the U.K. is worse than it is here in the U.S., so a survival job will be harder to find." —Fred Applegate, Broadway and television actor who starred in the West End production of "The Producers"
Don't think being American will keep you from booking.
"The passport and citizenship process [to move to the U.K.] was quite easy to do in the States, and the two passports open up all of the necessary doors over here. You'll have to get yourself set up in terms of taxes and stuff like that here, but there are plenty of people who are willing to help out. As for work...I'm not sure how difficult it would be as a young person just out of college. I find the Brits are quite receptive to Americans—it's just about if you fit what they're looking for. And there are quite a few times when casting people are looking for Americans for films." —Ian Knauer, steadily-working stage actor who moved to London from the U.S. several years ago
You should probably get new headshots.
"In the U.K., U.S. headshots are thought of as being more loosely framed and cropped than the U.K. standard, showing much more of the body, even being a three quarter length type shot. Another belief is that landscape (horizontal) shots are very popular, even standard. Both may have been true here a few years ago, but now, with the importance of how your headshot looks as a thumbnail, the opposite is true. Agents and managers are encouraging clients to get their shots cropped tighter and tighter in a bid to stand out in a sea of tiny thumbnail sized heads and faces." —Tony Gibbons, British actor and photographer living in L.A.
Expect to do a lot of on-the-job learning.
"After graduating in London there's the assumption that the rest of your training will happen on the job. Lots of people will take classes with casting directors in the hope of showing their skills and getting cast. It does happen but at the cost of $500." —Claire Curtis-Ward, London Academy of Music and Dramatic Art graduate who now lives in New York