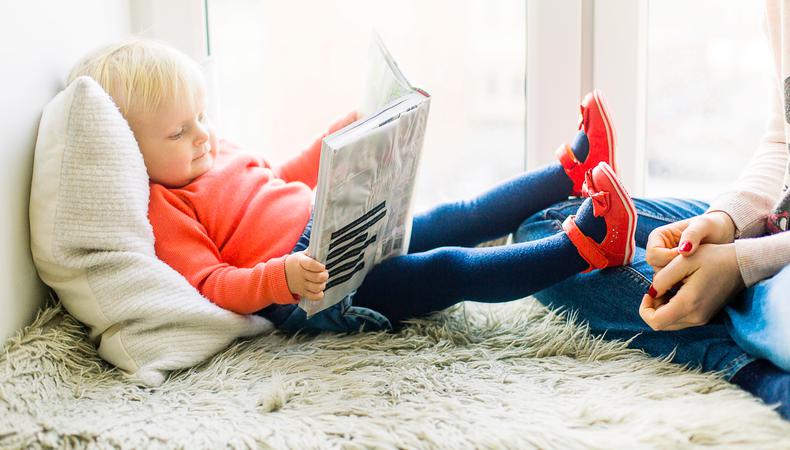 Pilot season is a busy time of year. If your child has a great agent, you're likely seeing an increase in her auditions. If your child doesn't have an agent or would like a new agent, the first two months of the year are actually a great time to prepare for agent meeting season.
Starting in March, at the end of pilot season, many agents will be working on their client rosters and looking to meet and add new talent. Because theatrical agents are so busy in January, February, and early March, and take few meetings with new actors, these early months of the year are a great time for you and your child to start getting ready for agent meetings. Here's the research you should do ahead of these meetings.
1. Watch TV shows.
Watch plenty of TV shows with your child when you can, and within the parameters of your household limits of course. Which shows employ lots of child and teen actors? What types of actors do you see on those shows? Take notes. Do you see a lot of edgy teenagers on a specific cable show? Comedic child actors on a Disney show? Which types of shows is your child right for? Make a list of those programs.
2. Look up actors from these shows.
Once you and your child have made a list of fantastic TV shows that he would be a good fit for, you can start looking up the actors from the shows on IMDb Pro. Depending on how far along your child is in his acting journey, you'll want to look at the actors who play co-star roles or guest star roles. Co-star roles are usually characters that have no names, such as "soccer player" or "girl on the playground." These characters usually have less than five lines in the entire episode. Guest star roles always have a name and are featured throughout an entire episode. Look up actors on your target shows who play the types of roles that your child would be auditioning for and make a list!
3. Look up agents who represent these actors.
Now that you have your list of actors, you'll want to look up the agents and managers who represent them. Since those agents got actors onto your child's target TV shows, those are the ones you'll want to meet! Make a list of all the agents and managers that you find and use tally marks on your list to note the representatives that come up multiple times.
4. Search for mutual friends or referrals.
Check the full rosters of all of the managers and agents you found. Do you see any familiar faces? Friends from your child's acting class? Friends of yours? You can also lookup representatives on social media to see if you have any mutual friends or bring your list to your child's acting teacher to see if the teacher can make any introductions.
5. Finish your research and prep your cover letters.
It's a given that you'll want your child's materials in order like headshots, résumé, and reel. If you don't have those together, definitely have them ready to go before you complete this step.
It's time to draft some cover letters! You'll wait to send these until mid-March, but you can have them ready to go. Before writing them, Google the individual agent that you wish to reach out to and gather as much information as you possibly can. If your child is at least 10 years old and even as young as 8, depending on her maturity level, she can write them herself. The more authentic and specific, the better.
Everything You Need to Know About Becoming a Child Actor
Make these personalized and mention any mutual connections that you have, only if given permission by a mutual contact. Also mention any specifics that feel appropriate, without going overboard. For example, if one of the agent's clients just had a breakthrough role on a TV series it would be appropriate to acknowledge and congratulate them. It shows that you did your research. Don't write one generic letter that you'll send to every single agent.
6. Have fun.
Now, you're ready. You and your child have learned a ton about the industry and which specific players you're interested in working with. Come early or mid-March, you can start sending out these cover letters to your targeted list.
While you engage in this research, be sure to have fun!
The views expressed in this article are solely that of the individual(s) providing them,
and do not necessarily reflect the opinions of Backstage or its staff.