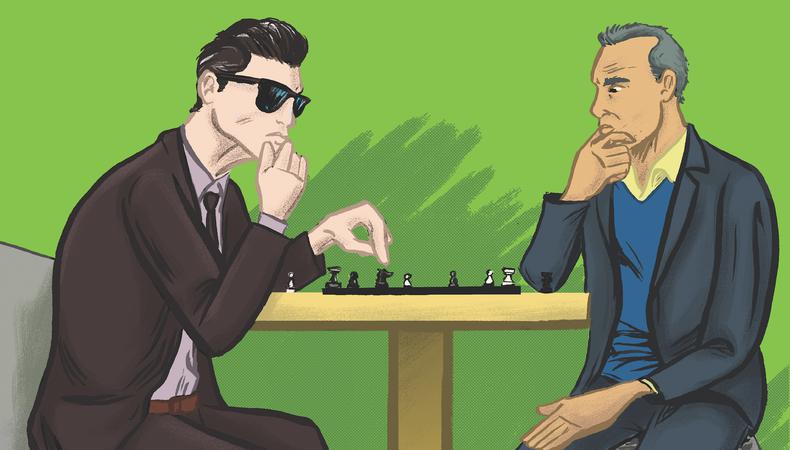 Agents and managers provide similar yet distinctly different services to actors. More and more actors are seeking the assistance of personal managers, since for many, it makes sense to have extra people on their team. Unfortunately, a lot of performers don't understand the difference between agents and managers. It's a blurry line, but you need to know the basics if you want to create an effective team that can help advance your career.
When it comes to choosing a manager versus an agent, the primary differences involve licensing and union status, legal ability to work on your behalf, number of clients, and commission rates.
Licensing: To begin, an agent works for a talent agency that is licensed by the state and, in some cases, franchised by the union. That gives them the legal right to solicit employment for their clients. It also allows them to negotiate contracts on their behalf. Managers, on the other hand, do not have to be employed by a management company and can work on their own. Their sole function is to provide guidance.
Auditions: Agents may legally set up auditions for you, and managers cannot; but while that's the letter of the law, the real world doesn't always work that way. Any manager who wants to keep their clients happy will do their best to connect them with auditions.
Contracts: Similarly, agents will help you with contracts, but it is illegal for managers to do so. While they can't work on contracts directly, managers are often actively involved in any and all negotiations.
Client list: The average talent agent can represent anywhere from 125 to 150 clients. A manager's list is smaller—the best ones work with fewer than 20 actors. In theory, that allows them to give their people more personal attention. In reality, that's not always the case, but it is worth considering.
Money: The next big difference is money. Agents are not allowed to take more than 10% of their client's earnings according to union guidelines, but managers don't suffer from the same restriction. Many accept 10%, but quite a few ask for 15%, and others work on a sliding scale. That means they take 15% of your earnings up to $50,000 during a one-year period, but the commission drops to 10% if you make more than that. Most managers commission all earnings, including theatrical, commercial, voiceover, and any other work that's part of the entertainment industry.
Looking for remote work? Backstage has got you covered! Click here for auditions you can do from home!