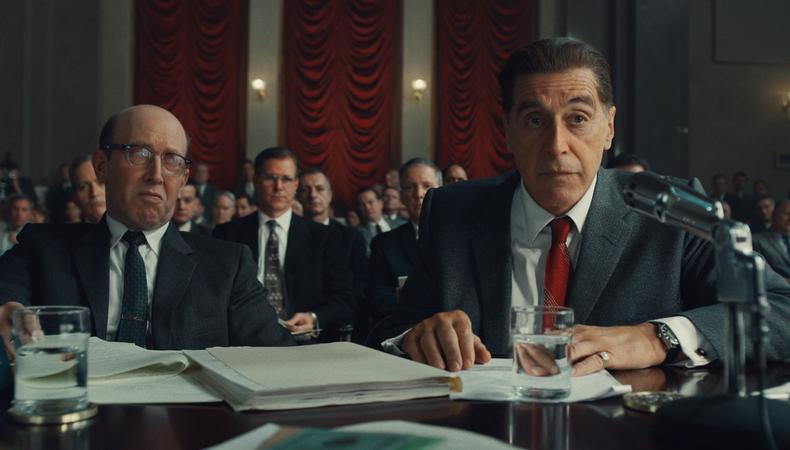 Al Pacino has created an onscreen legacy as one of today's greatest living actors. With a career as long as it is successful, the Oscar, Emmy, and Tony Award winner (who is again a contender for this year's supporting actor Oscar with Martin Scorsese's "The Irishman") has been able to remain on top by constantly giving himself over to the roles his plays. "The Godfather," "Scarface," "Dog Day Afternoon," and "Scent of a Woman" would not be the classics they are today without Pacino front and center.
READ: Al Pacino Remembers Getting His Start With Backstage
But before he built his legendary career, Pacino had to start in the same place as every other working actor: in the audition room. These days, the 79-year-old doesn't find himself auditioning, of course, but he is familiar with the industry's changing common practice—and he isn't particularly fond of it.
As part of Ovation TV's rebooted "Inside the Actors Studio" interview series, Pacino joined fellow Oscar, Emmy, and Tony winner (and Actors Studio co-president) Ellen Burstyn on Sept. 25 to take a craft and career deep-dive. Conversation soon enough turned to self-taping and auditioning. Speaking to the sold-out audience at Pace University's Schimmel Center, Pacino explained why he believes the audition process is more difficult today than it used to be.
"What I really don't like about it today, is that you got to put yourself on tape," he said. "Can't stand it—I really can't stand it. There's nothing like going to an audition and meeting the people and seeing them and looking in their eyes, then doing it."
READ: Your Guide to a Perfect Self-Tape
Even though the new process is lost on Pacino, he still advises all actors to make the most of their opportunities. "I would love to say to all actors: go," he continued before joking: "And don't worry: You're not gonna get the part!"
At the end of the day, though, auditioning is a necessary step within any acting career, and Pacino thinks you should frame it as a blessing. "I would go to these auditions, I [loved] going because, first of all, it gave me something to do," he said. "Made me feel like at least I'm in something that I could cope with…. That's what I'd say: You know why you go? You go because it's a chance to work in front of people. Working with an audience is what we crave. That's what we need."
Catch the full interview on the Nov. 3 episode of "Inside the Actor's Studio," which returns with more new interviews Oct. 13 on Ovation TV.