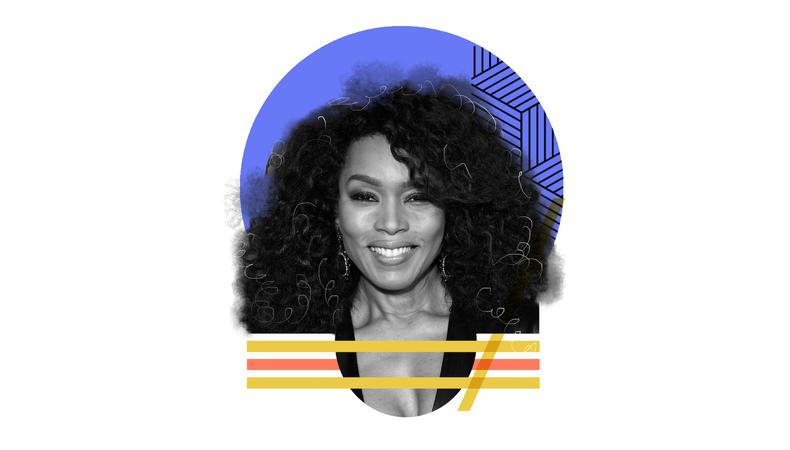 While we would never condone lying on your résumé, a little fib, well, we've all been there—and that includes Angela Bassett! The actor, in a walk down memory lane, shares the little white lie (that was more of an elongated truth, really!) with which she embellished her CV when she first moved to Los Angeles. Hey, it certainly turned out OK for her!
What is one performance every actor should see and why?
That's a hard one! That is impossible. I think any truthful, engaging performance that makes you think, that brings you to tears, you should see. Why? Because it makes you feel. It makes you ponder.
"To sit in a darkened room, this communal space with other people, was like church to me in a way."
What has your relationship to auditioning been like over the years?
When I was first starting out, I never got the job, but I always got a callback, which was enough to [make me] hang in there. You're close, and it's just gonna take one someone [for it] to turn. Maybe that job wasn't really available, but you have the opportunity to be remembered. Not this job, maybe the next job, and they remember, "Hey! That actor, she showed herself well in the room. Yeah, let's bring her in."
How did you first get your SAG-AFTRA card?
They came to New York for this film, this little film—but it turned out to be a big film. It was called "F/X," and I got cast in it. Then something happened, and there were 30 days between me being cast and me actually going to play Reporter No. 3—or was it Reporter No. 2? Because of that length of time, they had to give me my SAG card. Of course, when I moved to L.A. and I had to come up with a résumé, I gave my character a name in "F/X." It was no longer Reporter No. 3; her name was Roberta. Why Roberta? Because I fell in love with Robert Townsend's film that was out at the time, his first film that he had done. I think I'd seen the film five times, so I was like, "Roberta!"
If you're not fibbing just a little on the résumé, you don't want it badly enough!
Yeah, and it was not a complete lie. I didn't say I could juggle!
READ: How to Format Your Acting Résumé
Was there a moment you knew you wanted to be an actor?
I can pinpoint the age of 15. I was in a summer program and there were cultural activities, they would take us to the Asolo Theatre in Sarasota, Florida, which is a beautiful, jewel box theater that was transported in boxes from Italy. That was just beautiful, and unlike anything I had ever seen. To sit in a darkened room, this communal space with other people, was like church to me in a way. I still consider [it as church] when I sit in Broadway theaters; it's just reverence and awe and amazement. But yes, 15, seeing Shakespearian plays: "As You Like It," and on and on. The opportunity [for] this little girl who had never been to any play, who'd been to maybe a few movies when my mom could afford to do that—I just fell in love with that experience and wanted to continue in it.
What advice would you give your younger self?
Be even more fearless. Go when you want to go. Take chances. Know that you can do it all. Be bold and fearless.
Looking for remote work? Backstage has got you covered! Click here for auditions you can do from home!