It was snowing in New Haven when Angela Bassett decided she was going to be a professional actor—or try to be one, anyway.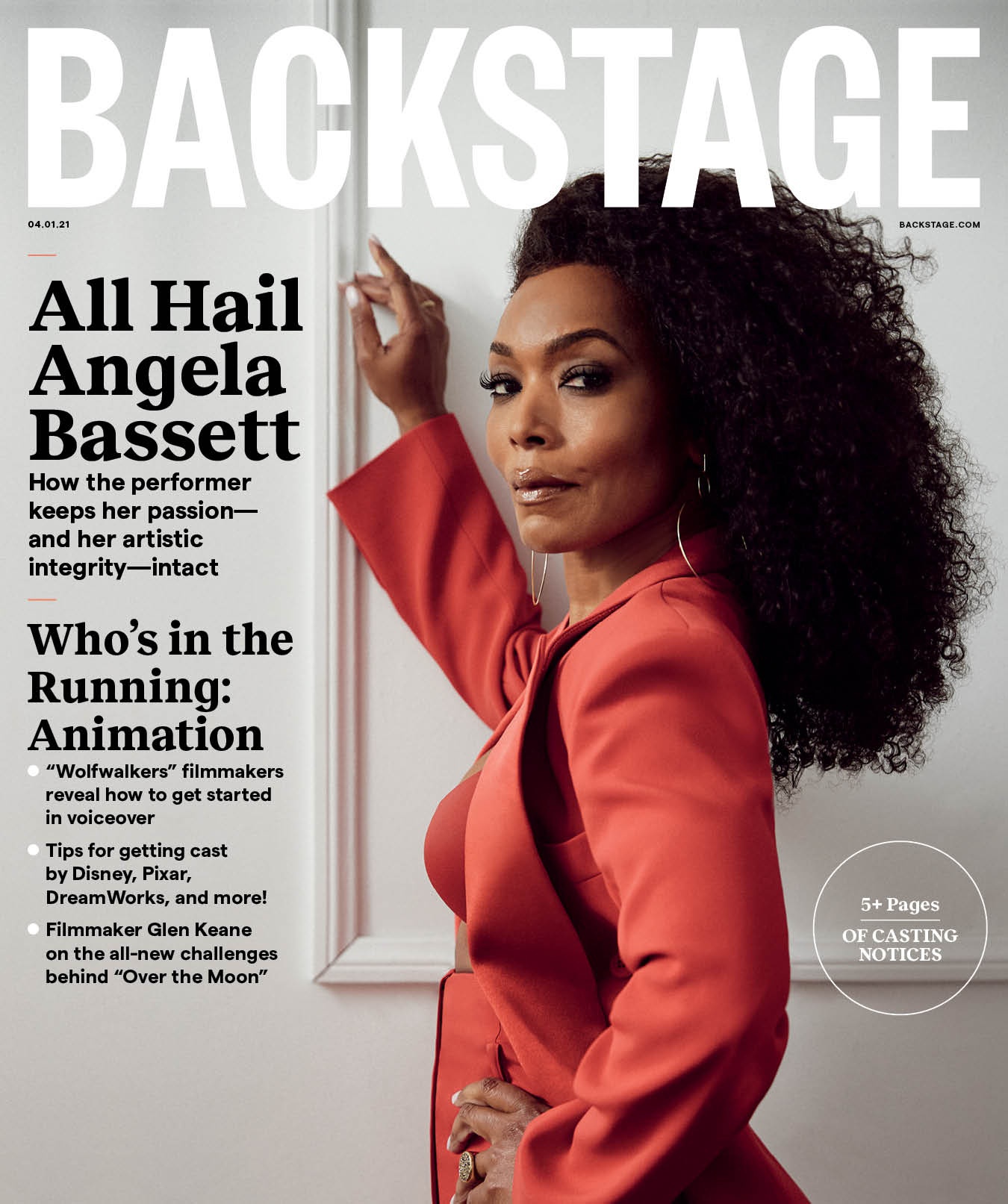 "It was the first snow, this beautiful snow. I'm a Florida girl, and I have made a decision that I am going to pursue this crazy idea," she remembers. "Hell or high water, and we'll see what happens."
The alternative path, which Bassett was weighing at that moment in her junior year at Yale as she watched the snowflakes float to the ground outside, was molecular biophysics and biochemistry. "What would be a more difficult route for me?" she asked herself. "Well, both are difficult—so pursue the one you're passionate about, the one that you love." Fortunately for us, that wasn't the path of molecular biophysics.
She applied and was admitted to the Yale School of Drama, into a class of 17 out of roughly 10 times as many applicants. To be an actor, she posits, "was such an almost impossibility for someone who looked like me, who was [from] where I was from, that I wanted to be as practical as possible by supporting it with technique and education and foundation." From there, it was on to New York, where she hoofed it in (mostly) Off-Broadway shows and hustled on soap operas and in industrials.
"I've always thought each job is because of a different reason. Sometimes it's just an idea that I want to put out into space."
When she eventually decided to try her luck at a pilot season in Los Angeles, the assumption was that she'd be driven back east shortly thereafter. "I decided to go out for six months—it was either six weeks or six months," she says on a recent Saturday afternoon video call. "Well, anyway, it's turned into many years now!"
It's also turned into an Oscar nomination, seven Emmy nominations, and decades of canonical roles in film and on TV, all of which have molded hers into one of the most roundly respected names in the business. "I've always said: I want to be a working actor, I want to be paid fairly, and I want to do work that inspires me," Bassett says of her only overarching career strategy. Those three tentpoles are evident in most every project she's done—and notably absent from those projects she's declined.
Long before Hollywood, New York, or Yale, an undying love for performance started for Bassett where it does for so many who choose to go down that haphazard path: at the theater. Specifically, on a trip to Washington, D.C., at age 15 to see James Earl Jones in the Kennedy Center's production of "Of Mice and Men." "[I remember] just being wrecked emotionally and being literally the last person to leave the auditorium, crying. I couldn't believe that this make-believe could make me feel this deeply, this passionately, [and that it] could bring tears," she remembers, adding with a devilish grin: "I thought, How great would it be if I could make someone else feel that awful?"
She returned to her small St. Petersburg, Florida, community "infatuated" with the performing arts, but with very little opportunity to harness them herself. Occasionally, at her church ("if it were a fifth Sunday"), they'd let the younger folks put on the service, which she seized as a chance to write and act in short plays. "I'd put on one of my great-grandmother's dresses, use a brown pencil and draw lines on my face, [and] put baby powder in my hair," she says with a laugh. "You know, try and get people to give more, be more generous!"
WATCH: Angela Bassett Slays 'Macbeth' Monologue
Mid-Interview
But because no one around her was as interested in the arts as she was, it became a more solitary pursuit—at least in the literal sense. "The easiest way was to use poetry. One of my favorite poets at that time was Langston Hughes," Bassett says. "I would do recitations of his work, heighten it, make it sort of dramatic, and use costumes." Her adoration of Hughes became seminal in her impetus to perform; but she never could have predicted the circuitous way that his work would eventually alter the course of her career.
You see, it was over a shared love of the poet that she bonded with John Singleton, the then-19-year-old filmmaker of "Boyz n the Hood," who saw Bassett outside the confines of the TV bit parts she'd been boxed into during the '80s and early '90s. "They wouldn't see me for films. So you're waiting for someone who doesn't think like that, who has a vision," she says. Singleton had the support of producers to see who he wanted when it came to casting, and he wanted Bassett. That was, she remembers, when "things began to open up."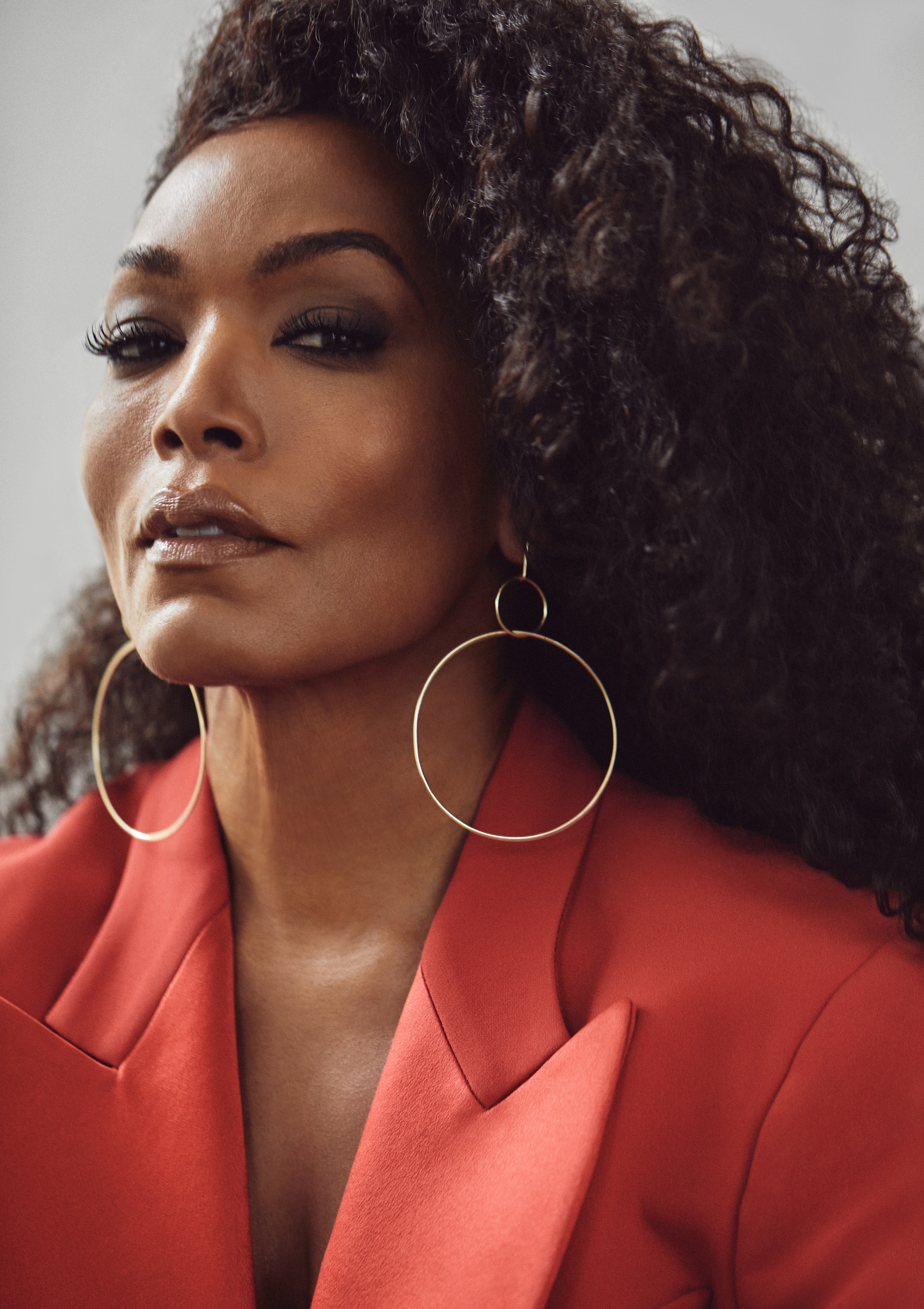 "Boyz n the Hood" made way for "What's Love Got to Do With It," in which Bassett portrayed Tina Turner, earning her an Oscar nod for best actress in a leading role. That was also when she ascended to a level that very few actors ever do, with the ability to actually be discerning about the jobs she did not—or would not—do. Most famously, she turned down Halle Berry's Oscar-winning role in "Monster's Ball."
"I remember having a manager once say, 'She turns down more opportunity'—and, in his mind, more money—'than you would think.' But as a dear friend—call him my brother—always says, 'All money ain't good money,' " Bassett enthuses. "Coming up, you always hear about that possibility of becoming jaded. And I always thought [that you have to] maintain your first love, your integrity, why you did it in the first place. If you start accepting offers and jobs for money, then that's the first question: 'We'd like to know how much they pay.'
READ: Angela Bassett Inspired This 'Handmaid's Tale' Star
to Become an Actor
"Pretty soon," she continues, "the muse or the love just leaves the room. Because that's what you're concentrating on: what's being put in your hand, as opposed to what's being put in your heart or what you can offer through your performance. I've always thought each job is because of a different reason. Sometimes it's just an idea that I want to put out into space."
"Coming up, you always hear about that possibility of becoming jaded. And I always thought [that you have to] always maintain your first love, your integrity, why you did it in the first place."
At the same time, the thinking that has motivated Bassett to turn down roles is also behind what makes her fight for one. She remembers auditioning for the matriarch in "The Jacksons: An American Dream," the 1992 miniseries about the famous family. She'd gotten three callbacks when her management sat her down to discuss her options. "They were saying, '[Don't go back,] because these things are in the trades about Michael,' " she recalls. "And I remember saying, 'These kids adore, revere, [and] respect their mother in a world where, often, the Black woman is at the bottom of the totem pole.' All the other stuff didn't mean anything to me. That, for me, was the reason to do that project."
Katherine Jackson also became an early entrant in a long line of real-life figures that Bassett has portrayed, including Turner, Betty Shabazz (in both "Malcolm X" and "Panther"), Voletta Wallace (in "Notorious"), Coretta Scott King (in "Betty & Coretta"), and Rosa Parks (in "The Rosa Parks Story"). "I guess I had an 'I am every woman' type of vibe," she says of that career stretch. But though the precise preparation required to play a real-life figure may vary from that of a fictional one, Bassett insists her approach to embodiment does not.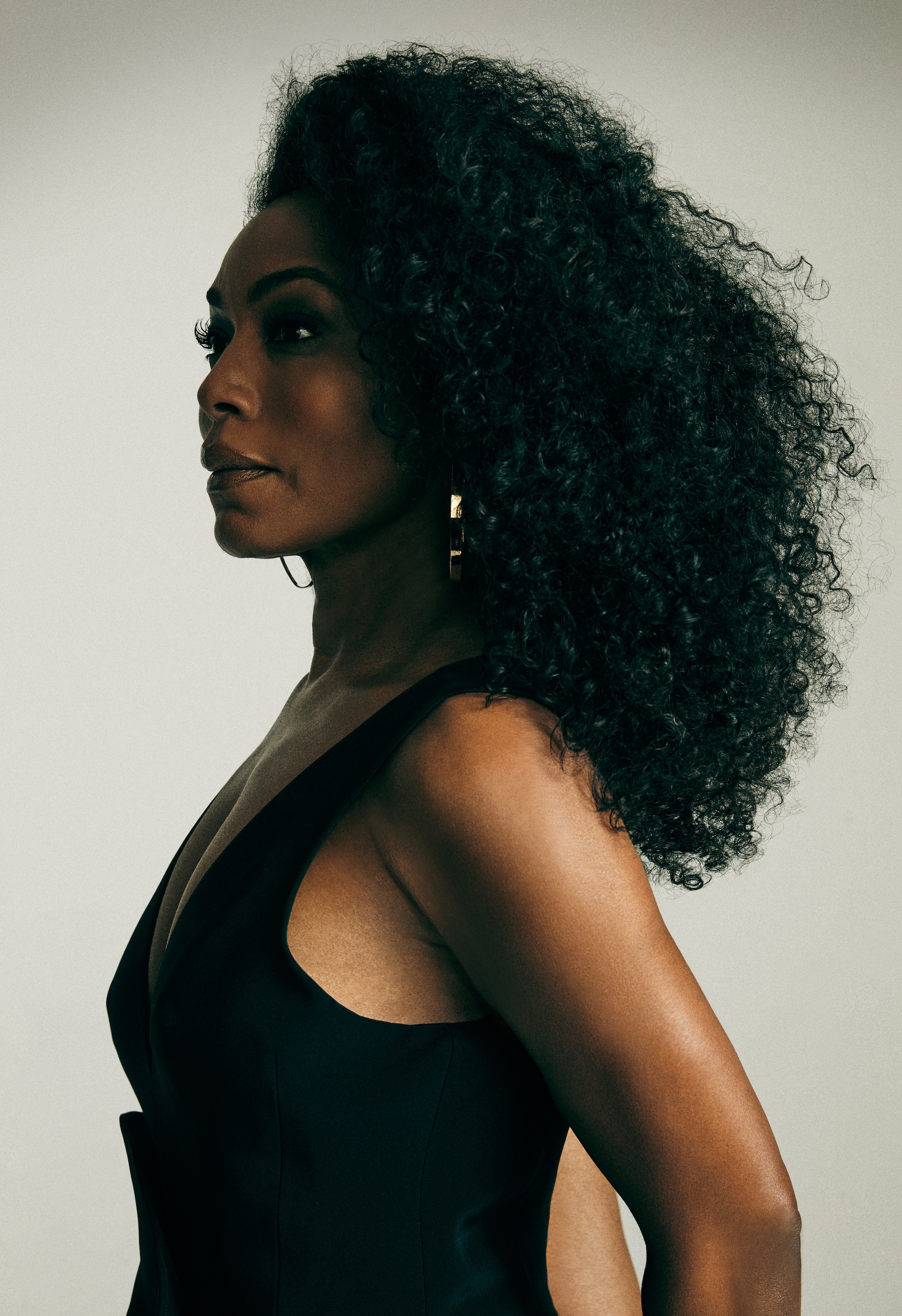 "There's all the information that's right there, ready to serve you. All you have to do is find it—find videos of the person or interviews that they've done," she says of playing real people. "At that time, I'd put the headset in and listen to their voice [and] intonations and try to capture some of that. And for fictional [characters], you do those things, but within the context of the script. You're just going through the script trying to find things. How would they walk? Is there something that's said in there about their gait? What do other people say about them? You look for gems in the script that can give you insight into who this character is."
She generally likes to have some backstory tucked into her pocket, though certainly not always. For instance, on Ryan Murphy's "American Horror Story: Freak Show," her character work was more straightforward: "I've got three boobs and a ding-a-ling," she says, throwing her head back with a laugh. For each character, though, fictional or historical (or just plain freaky), it's all about remaining open to possibilities.
"The answer, or inspiration, comes from where you least expect it. From just passing someone on the street, and there's something about their walk, their talk… It's being observant of human nature," she says. "And then, of course, your own experiences are very helpful, too—sense memory, the things you've encountered in your own life. Reading, seeing theater, being inspired by others and their work, so that you're open and fearless—fearless about choices."
All of that goes into her current role on Fox's "9-1-1," on which she portrays a mother and police officer. It's also, now with the show in its fourth season, her longest-running role to date. "I've never been a cop, so I have to go out and get some knowledge of what that's about—you know, spending time with a sister who's on the LAPD," she says. "It's using what you have, questioning what you don't, and getting experience where you can. Delving into [and] breaking apart the script, sort of like a private eye. And taking flight where you can."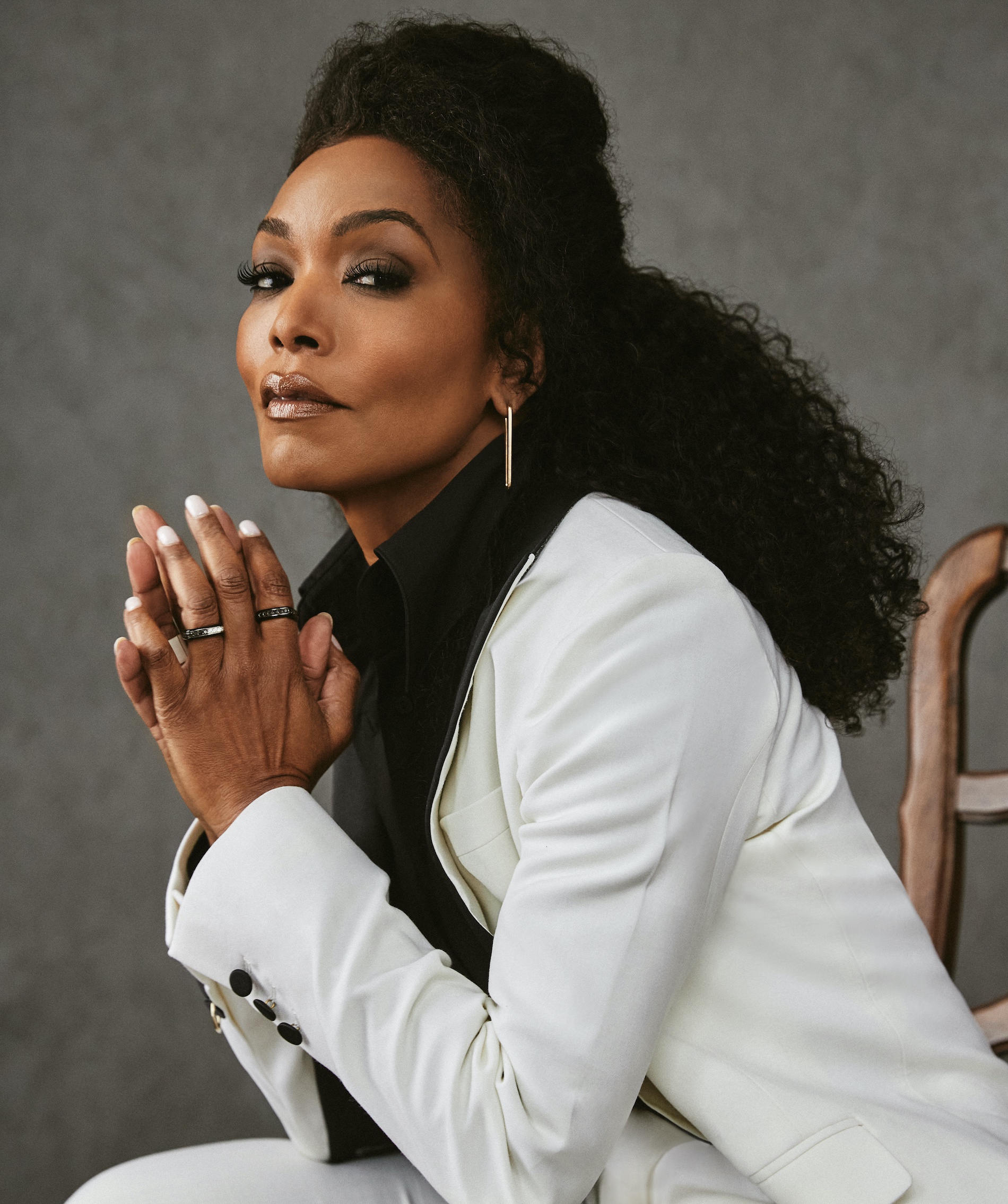 Ultimately, Bassett looks to do work that will, if not teach her something new, allow her to continually improve. It's why she had to say yes to a role in Disney and Pixar's latest existential tear-jerker, "Soul" (now nominated for three Oscars, including best animated feature, and streaming on Disney+), in which she portrays Dorothea, a jazz band leader. It's an endeavor unlike anything she—or Disney and Pixar—had done before, taking on nothing less than the meaning of life by hypothesizing what might come after and before it. She also had to say yes because, well, they asked.
"Once in a while, I audition for [animated projects]; I don't get them! I haven't gotten it down yet," she says of the opportunity to lend her voice to the film, which also stars Jamie Foxx and Tina Fey, among many others. "But when I'm offered, I'm profoundly humbled and so thankful that I have an opportunity to work on it again." Bassett adds that working in voiceover is extra special because an emotional response comes simply from listening: "From listening to you, they found something; your voice is the one they need for this project. It's almost like you're behind the curtain at Oz, when you don't have the visage—the face and body and all of that—to distract; you only have the voice."
As a final thought while looking back on her expansive career, from that snowy New Haven day to "Soul," Bassett sums up, with the grace of a seasoned actor (and one with a vigor that promises much more to come): "Do what inspires you. Go where peace lies. And whether it works out or not, you had your reason," she says. "You had your reason for saying yes."
This story originally appeared in the April 1 issue of Backstage Magazine. Subscribe here.
Looking for remote work? Backstage has got you covered! Click here for auditions you can do from home!
Photographed by Gari Askew II on 1/27 in LA