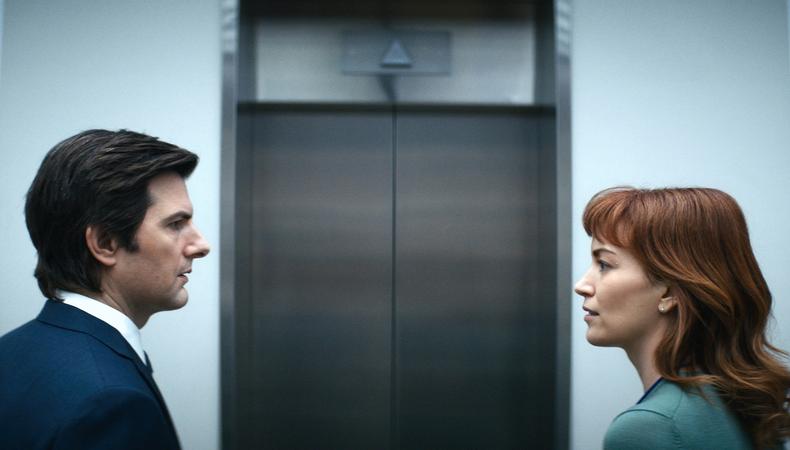 Greenlit means a project is officially a go, so all you have to do is follow these leads to stay up to date. You never know where you'll find an opportunity to land an audition!
The hit Apple TV+ series "Severance" has received a promotion: the workplace thriller is officially getting a second season. Want to learn more about the show's upcoming season, including casting opportunities? The renewal news broke right before the show's Season 1's finale and we have all the details below.
"Severance" Season 2 Is Greenlit
On the heels of its Season 1 finale, Apple's hit series "Severance" has upgraded to a bigger office. According to Digital Spy, the workplace thriller has officially been renewed for a second season—with all of its biggest players already set to return. The critically acclaimed series, directed by Ben Stiller, follows Mark Scout (played by Adam Scott), a team leader at Lumon Industries, whose employees have undergone a severance procedure. This procedure divides employees' memories, so that they don't know about their personal lives while at work and vice versa. Stiller opened up about the show's success in a press statement. He revealed, "I first read [series creator] Dan [Erickson]'s pilot over five years ago. It has always been a multi-season story, and I'm really happy we get to continue it. I'm grateful to our partners at Apple TV+ who have been behind it the whole way."
Series leads Scott, Britt Lower, Zach Cherry, and John Turturro are all set to return for "Severance" Season 2, as are Patricia Arquette, Tramell Tillman, Dichen Lachman, and Christopher Walken. The first season of "Severance" premiered on Feb. 18, 2022, and while a Season 2 release date is still up in the air, expect it to be at approximately the same time next year. Regular Stiller collaborator Rachel Tenner is the project's casting director.
While "Severance" Season 2 isn't currently casting, we do expect to see notices pop up in the future. Keep an eye on our casting call section for updates—or for those wanting to join a similar project now, you can always apply to these gigs.