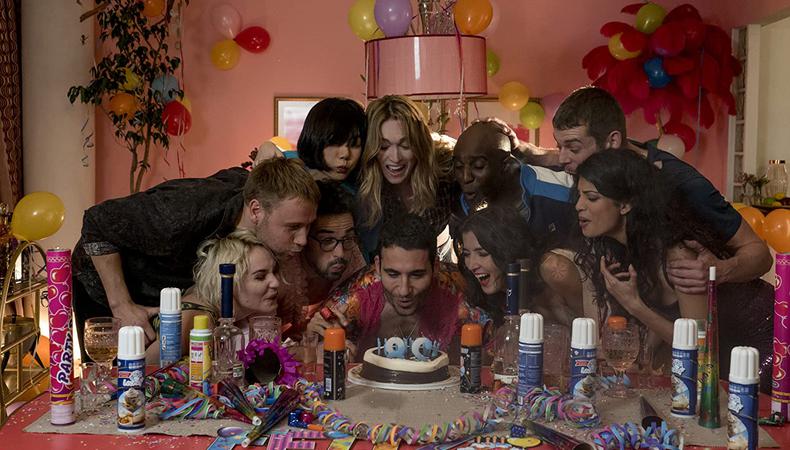 Looking for a new perspective? Here we talk to more of the top professionals in the field to bring you the latest career advice!
If you want to be an essential member of the team that helps realize the aesthetic vision for a film or TV show, you might want to consider following in the footsteps of art director Jami Primmer.

Primmer has worked on projects like "Shameless," "Sense8," and the upcoming Jordan Peele-produced horror film "Candyman." As an art director, she works closely with all departments to ensure that what viewers see onscreen matches what has been imagined by the crew. Speaking with Backstage, Primmer discussed her career and what you should know if you want to become an art director.
What does an art director do?
The art director absorbs the vision of the production designer and is the primary conduit for steering that vision from concept to physical scenery. The art director must develop a system of clear communication with all departments, where all aspects must be on time and on budget. The art director ensures that the work meets the highest expectations of the production designer and director, all the while running an efficient, professional, and happy art department as the fundamental support.
How did you get started as an art director?
I worked hard in the art department for many years. When I felt confident enough to speak up, I reached out to my previous department heads. You have to always be open to opportunity and diligently preparing for it so that when the stars align you have that extra bit of knowledge and confidence to forge ahead. I was given the chance and fortunately, I proved myself.
What was your first film crew job?
I was on "The Unborn," directed by David Goyer, released in 2009. I came in as a set designer. That was a fun horror movie to work on. We got to explore some wonderful old abandoned hospital and psychiatric wards which had some great architectural detailing. Craig Jackson was the production designer; he was and is an incredible designer and mentor. We worked with contortionists for some of the creature work and upside-down rooms for poltergeists—all the good horror-making indulgences!
What's your process when first approaching a project?
There has to be momentum at the head of any good project and as you're being brought in you can feel that and cannot help but jump right in. I'm immediately energized as I begin gathering a crew for a strong art department. I collect reference materials, review old projects for useful information, and read up on and watch potentially relatable artists' work.
I enjoy the script reading process in the beginning. When you sit down with a brand new script it's exhilarating. The next few months of your life are about to unfold on the page. I always find a quiet comfy spot with the appropriate beverage and dive in. It's the last quiet moment I'm likely to have for a while. Once that script has been digested I'm all ears, communicating with the production designer as we begin pulling it together from all ends.
What skills are essential to become an art director?
I think a wide range of talents make people successful at this job and different people have different strengths, but communicating well with people may be at the top of the list. As an art director, you're driving your department. You're the hub of many moving parts and if you can't talk to people, inspire and motivate people, and communicate clearly with consideration, you run the risk of slowing things down and not delivering. Everybody needs to be with you as the project moves forward. There are times of frustration and exhaustion when you need to keep the team on course. You may need to deescalate a disagreement or misunderstanding. You have to be able to talk to different kinds of people and respect their differences. I think it's a strength that can get you pretty far.
Do you have any advice for someone's first day on the job?
Hustle. Just be ready to jump and make yourself useful. People want someone on set who solves problems. If you can make problems go away, they'll never forget you. It's hard to find folks with true and sincere initiative, a constant sense of urgency. Keep your ears open and listen more than you talk. That means your ears are open for opportunity, to find where you are needed. Fulfill your destiny by being a damn hard worker. Anticipate. When you see something that needs to get done, within the realm of your position, do it without being asked.
What do you usually look for when hiring?
Drive, sincerity, intelligence. Genuinely interesting people. People who have something to offer, to share. I love a diverse office for that very reason. It brings a wide range of experiences and knowledge to the art department. Someone with an easy personality who can take things in stride. When we're under a lot of pressure due to time constraints, deadlines, or when things go in an unexpected direction, we need steady people. Positive hard-working people. That's what I'm always looking for.
What advice would you give aspiring art directors?
Find any local union and check with them on entry-level positions. Stay close to the industry, be knowledgeable, participate in film festivals and small shooting experiences, and practice your craft all the time. Educate yourself constantly. Talk to people and connect. We're an intimately connected group. We develop familial ties and bicker like siblings at times. We work in very tight quarters and survive to tell many a story from each job. Reach out and talk to whoever you can. If we don't support each other, our business doesn't sustain itself.
Want to learn more about working on a film crew? Visit Backstage's crew hub!