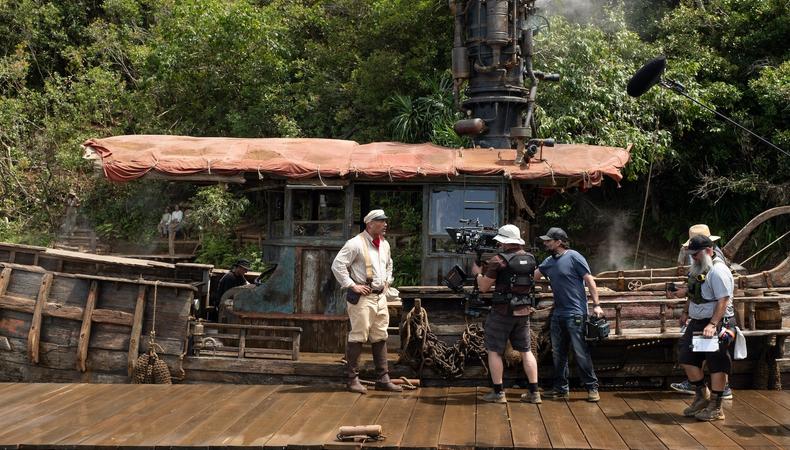 Production designers are a crucial element of every film, television series, and theatrical production that exists. They are artists in their own right, and those who have a knack for it can have long, fulfilling careers. The less sunny news is that it's a highly competitive field and it can be pretty tough to get started. Are you interested in becoming a production designer? Do not fear: It can absolutely be done, and you've come to just the right place to get started.
Here, we have your official guide for how to become a production designer, from the requirements you need to the salary you'll make and the different types of work you can do in film, television, and theater.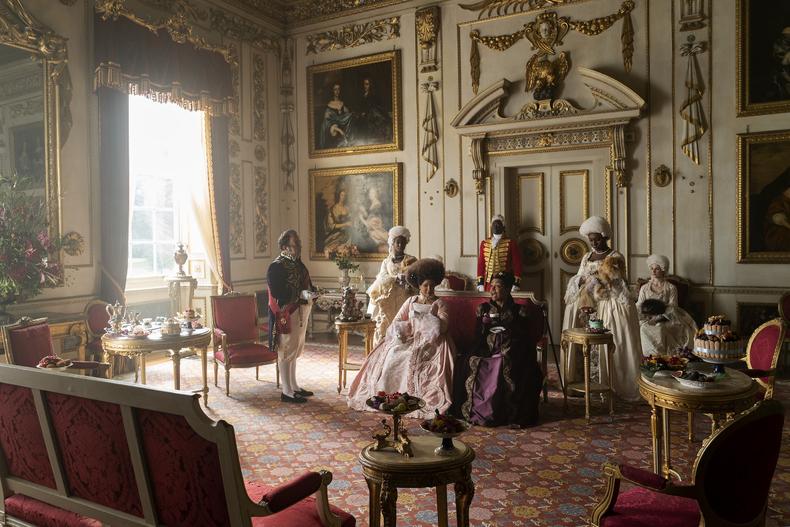 "Bridgerton" Courtesy Liam Daniel/Netflix
A production designer is responsible for the overall look of a project by taking the script, the director's vision, and the producer's plan and budget and turning them into a visual story. The production designer is the head of the art department. Their work also touches multiple other departments and runs through all three stages of production: preproduction, principal photography, and postproduction. In short, the production designer has a hand in every visual element of a project.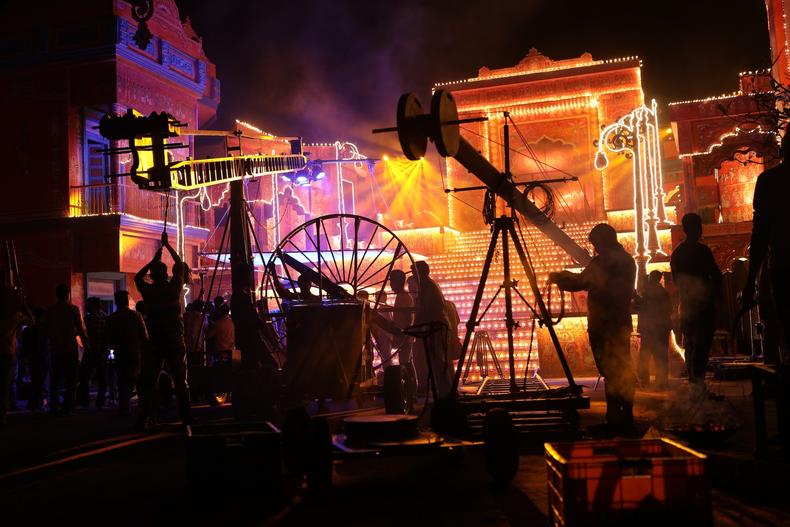 Luvin Yash/Shutterstock
"The production designer is supposed to design the movie: to find the look, the color, the texture, and location of the movie; to choose where to shoot it and how to shoot it, either onstage or on location, and in which country," explains production designer Jean-Vincent Puzos, ("The Lost City of Z," "Jungle Cruise"). "You're the first one to be hired on a movie, and the one helping the production decide everything about its look."
Production design is a process that starts with the script and continues through conversations with the director, hours of research, and hundreds of images. The production designer is the mind behind every detail in a production, from the overall color palette and tone of a project all the way down to finding the right doorknob for a character's entryway. As a result, most of the production designer's work is done in preproduction before anyone has gotten to set. However, they are also often present on set, ensuring that set-ups and final sets are exactly as they designed them and as had been established with the director.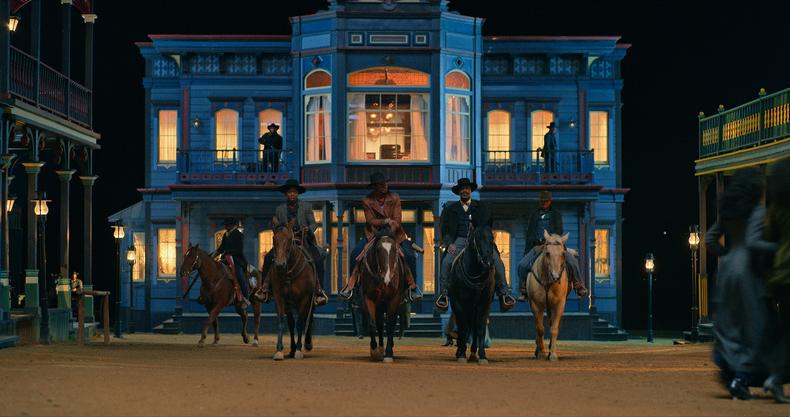 "The Harder They Fall" Courtesy Netflix
There are some differences in production design for film compared to television or theater. Most of these differences are small enough that your skills can easily take you between all three mediums.
The main difference is in the preparation—specifically, how much time you have to prepare. It is well known that of the three mediums, there is by far the least time when working in television—this is true across all production departments. What this means for production designers is that you won't always have the chance to mull over the smallest detail with the director, and you may not have the time to wait for a particular item to be ordered and delivered. Some concessions have to be made to turn in a productive and cost-effective shoot day.
The other big difference is that in film and theater, the production designer will be making all of their choices with the director. Though the rising popularity of auteur-led limited series is making this more common in TV as well, there is usually not one single director working across a whole TV series. As such, there are usually a lot more cooks in the kitchen, and the showrunner will be a television production designer's go-to person for input and direction.
Production design in theater has a few of its own distinctions from its on-camera counterparts. For one, production designers are known as scenic designers when working in theater. And in theater, you will likely have to design far fewer sets than for film and TV. Even the most ornate theater productions can only have so many sets—don't forget that they have to fit backstage! The scenic designer will likely have to spend much more time considering the logistical and mechanical aspects of their set: where doors in the stage can be hidden, how a set piece can be moved, etc.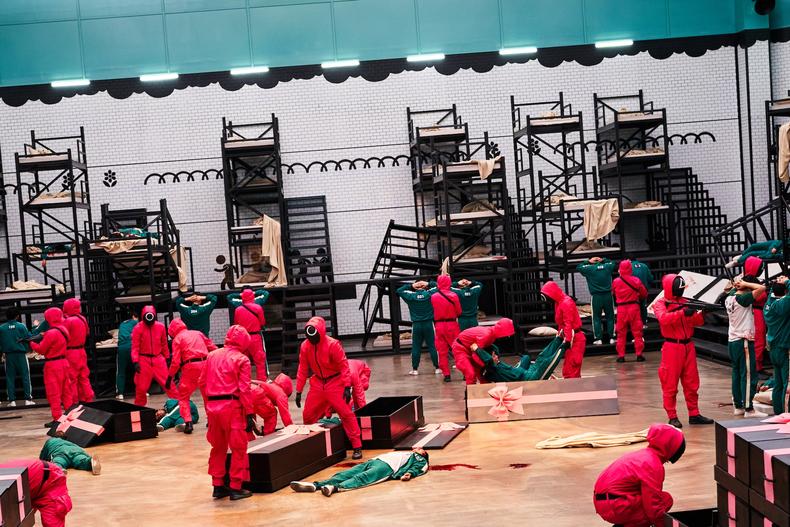 "Squid Game" Courtesy Noh Juhan/Netflix
For early-career production designers, the salary starts at $34,000 annually. For more experienced production designers, the yearly salary can go up to a baseline of $84,000. With that in mind, those numbers can go way up depending on the budget of a film and how many films the production designer works on in a given year. A production designer who works exclusively on studio films, for example, is going to make substantially more money than someone who works primarily in independent film.
A production designer's salary will always be reflective of their professional experience. The more experience a production designer has, the more they will be paid for a day's work. Production designers are represented by IATSE Local 800, aka the Art Directors Guild, which sets minimum rate requirements on union productions.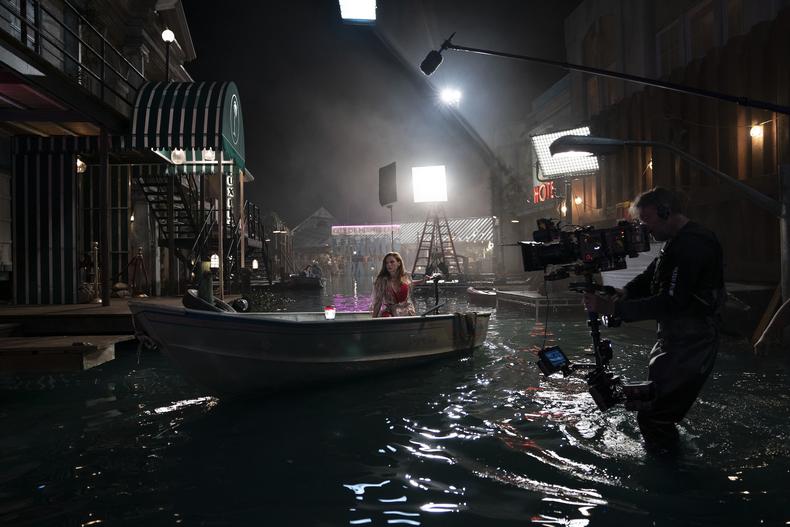 "Reminiscence" Courtesy Ben Rothstein/Warner Bros.
While a formal education isn't required, many successful production designers have degrees in film or theater production or graphic design. They need to have expert design skills—drawing, sculpture, digital design, architectural models, etc.—and the software skills to create great graphics, photoshop images, and design sets and locations. As the head of the art department, production designers need a great deal of experience working different jobs within the art department. They often work their way up as an assistant art director, art director, key scenic, set decorator, or set dresser. Many begin their careers as production assistants.
Production designer Rose Lagacé ("Hannibal," "Baroness Von Sketch Show"), for example, volunteered for her first PA job and realized the art department was understaffed. "I asked a lot of questions and learned quickly what the art department, set dec, and props teams do," she told Amy Clarke Films in a recent interview. "Putting my innate fine arts creativity to good use while also working in the film industry felt like the most natural thing I could possibly do with my life."
Production designer Hannah Beachler ("Black Panther") took a different route, starting her career as a set dresser and working her way through almost every position in the art department. "Learn everything, because it will inform you when you get to production design," she advises Backstage readers. "You are much more efficient [when you do that], and that's as important as being creative."
On the other hand, Fiona Crombie ("The Favourite," Cruella") argues that "the best thing to do is just look around for interesting people at an early stage and start collaborating…. It's great to get into an art department, because you see how it all works, but there's nothing better than having your own voice and knowing that you're the designer, even if that's on a tiny little project. Eventually, it just builds and builds."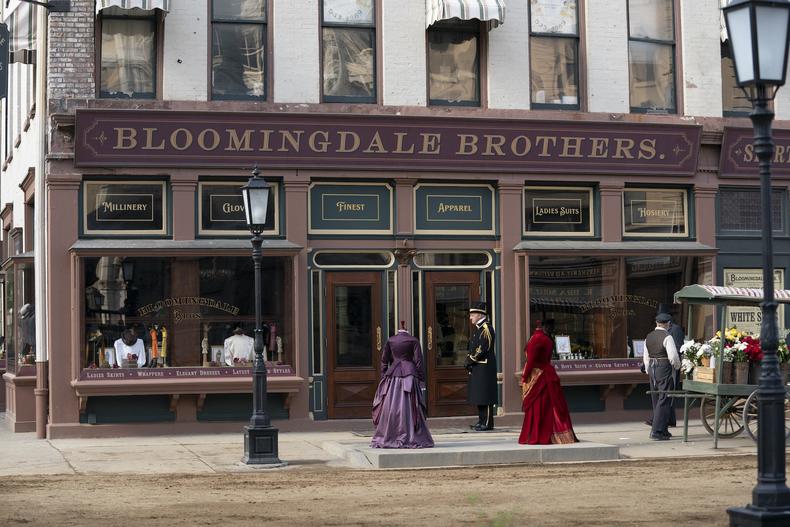 Alison Cohen Rosa/HBO
As the head of the art department, the production designer is responsible for hiring art directors, set designers, set decorators, graphic artists, prop masters, SFX supervisors, and more. They work very closely with the director, writer, producers, and director of photography.

"First, I employ an art director who will manage my art department, and then a set decorator who will lead my set decoration department," Lagacé told Anne Clarke Films. "Together with the art director, the rest of the art department is hired, which can include more art directors, graphic designers, set designers, an art department coordinator, and art department assistants."
For more on how to get work on a film crew, visit Backstage's crew hub!