Any profile of Audra McDonald might as well just acknowledge it right off the bat: With six Tony Awards to her name, she's won more than any actor in history. She's also the only actor ever to win Tonys in all four performance categories (lead and supporting roles in both a musical and a play).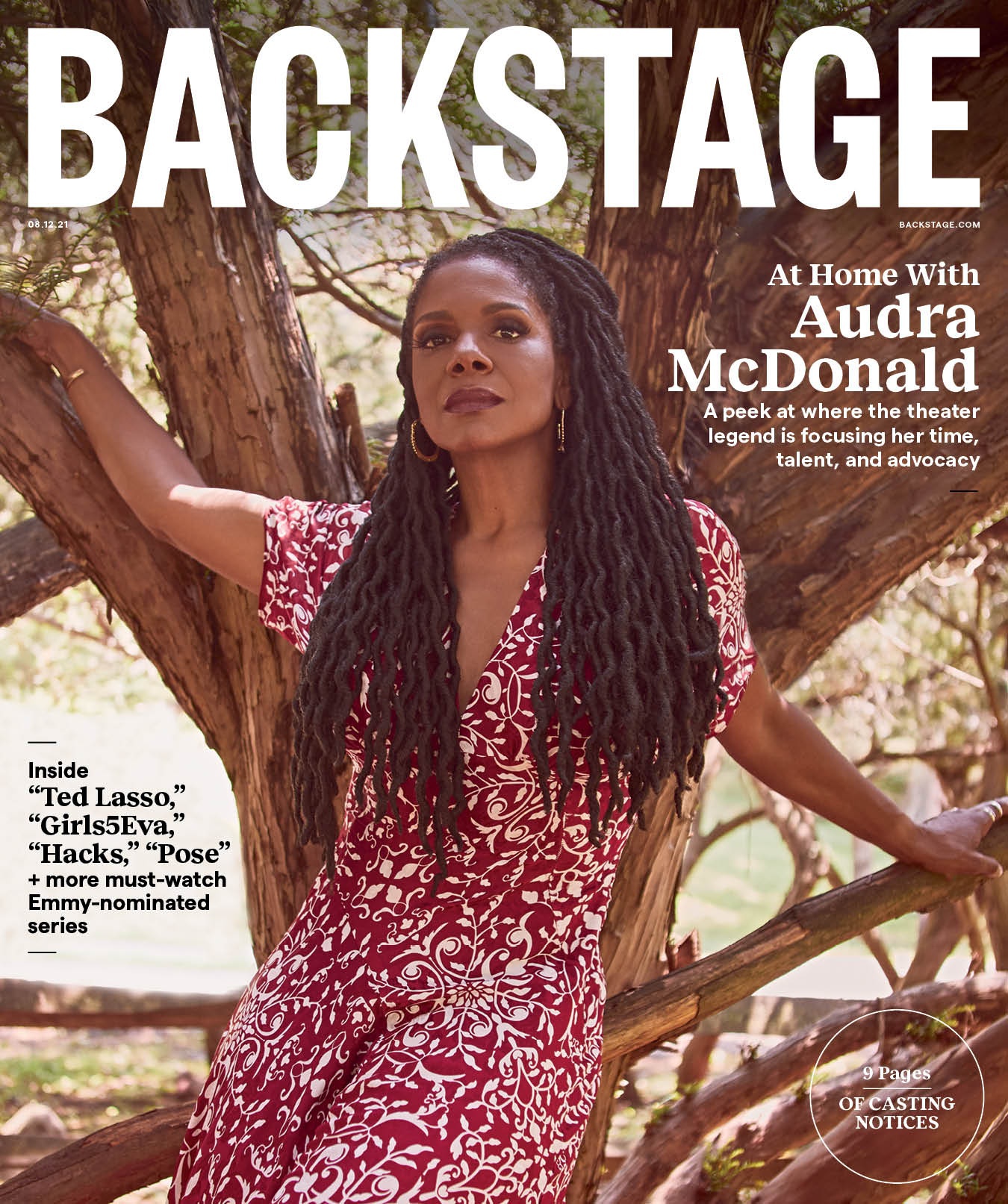 But if you suggest that those achievements have made her impervious to the grind of working in the arts, she'll laugh. "There are five jobs within the past year that I have not gotten. It's always a rat race," McDonald says on a recent video call. Even with each subsequent Tony notched, she thinks of the experience as external, like it is happening to someone else: "I'd come home, and I wouldn't feel changed. I was still—and am still to this day, in my 51 years on Earth—just Audra, just trying to figure shit out."
She's chatting from her home in Westchester, New York, where she, like most of us, has spent 17 months mostly inside, waiting out the pandemic. Maybe it's having gone without theater for well over a year, or maybe it's the industry's ongoing reckoning with foundational racism, or maybe she's just at a point in her life and career where she feels she can do so; but this morning, McDonald is speaking candidly about the ways in which this business has let its kin down, herself included.
"Everybody has lots and lots of failures. It's so fickle, this business. The only thing you can do is work on yourself, your art, and your craft."
"There are a lot of us out there coming from the same place: We recognize there are changes that need to be made, that this is an imperfect system, this is a systemically racist industry that needs change," she says. "You have people who are agitators, you have people who are in there trying to make the change, you have people who are just being vocal about the fact that changes need to be made. All of that is necessary, I think, to reform this industry. But in my mind, you can't redecorate one room if the whole house is on fire."
To that end, last year, McDonald—along with Billy Porter, Vanessa Williams, and other prominent Black theater artists—founded Black Theatre United, a grassroots organization whose activism focuses on dismantling anti-Black racism in the theater as well as in communities nationwide. "As theater starts to open back up, there will be accountability, because we're not going to be silent. We're not just going to go, 'Man, that's really racist, the way they do that,' " she says. "We're going to continue to raise awareness [and] speak out.
"I'm just using my voice," she adds. It's a self-possession that stems, more than anything, from McDonald's impulse to advocate for others, which is informed by her own earlier, tougher days of moving up in the business. Though there's an idea that McDonald was a Tony-winning icon right out of the gate, that's just not the case. "While it may have looked like something else from the outside," she recalls, "from the inside, it was very much me pounding the pavement."
In fact, thinking back on her 20s, when she had already won two Tonys (for "Carousel" and "Master Class") she remembers receiving a lot of attention but not a lot of work. "I can attribute that to me not being ready for my close-up, me not being in the right place at the right time, me not being as prepared as I needed to be for the things I auditioned for," she says. It also doesn't help that achieving any sort of superficial form of success comes with pressure—in McDonald's case, from herself more than anyone else.
In many ways, though, she knew what to expect of her early career peaks and valleys, having already gone through the ringer of sky-high stakes. McDonald grew up in Fresno, California, and when the time came, she was accepted to and attended Juilliard, where she studied classical voice. But she pretty quickly gained the reputation back home of "the local girl who made it to Juilliard but didn't succeed"; while at the notoriously grueling institution, she suffered a mental breakdown that included a suicide attempt.
So by the time she began working professionally, "I had, in some ways, already been through the pressure of having to succeed in a big way," she says. "The one thing I keep coming back to is that it's never a straight road. Everybody has their challenges. Everybody has their mountains they need to climb. Everybody has lots and lots of failures. It's so fickle, this business. The only thing you can do is work on yourself, your art, and your craft. That's the only thing you have any control over."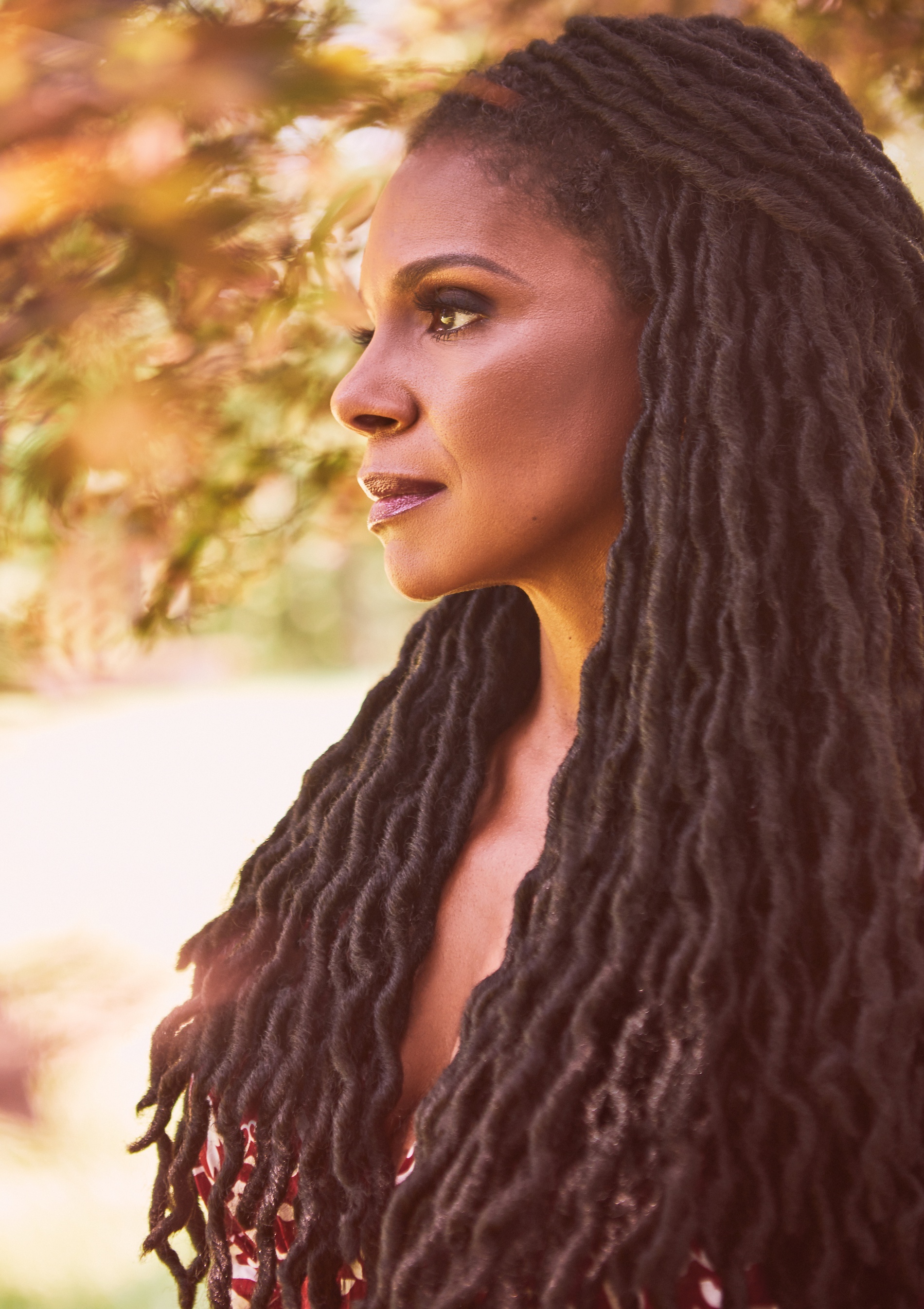 For McDonald, then as now, that control has always come down to being present. Of course, advising an actor to be present is like advising a banker to make money or a lawyer to win their case: obvious but not inevitable. But McDonald has two practical means to make it happen. The first is to breathe—no, really breathe. "That sounds so simplistic, but to breathe, it sits you down in the moment. If you focus on taking a deep breath, you can only be in the present at that moment," she says.
"As theater starts to open back up, there will be accountability, because we're not going to be silent. We're not just going to go, 'Man, that's really racist, the way they do that. We're going to continue to raise awareness [and] speak out."
The second step in her two-step guide to being in the moment is more eccentric, but she swears by it: Look left. It isn't a metaphor; she literally advises performers to turn their head to the left. "Every night, you do it a certain way: At this point, you look right, to the character or whatever," she says, painting a picture of an actor onstage. "Sometimes, on a certain night—I'm not saying to change up the choreography—but just look left instead of right. That centers you in the moment, and you're not going by rote. There's no other place that I can be. When I do those two things, whatever is true can come up. I guess that's another way of looking at it: Both of those things are getting me out of my way."
"Getting in her own way" was a trap McDonald says she fell into frequently as a young actor, in that she tried to play the emotion of the character rather than their objective. If a scene said she needed to cry, for example, she'd cry, but she wouldn't necessarily have done the work to understand why she's crying. Today, she treats her character development like a research paper, absorbing every speck of information about the circumstances. From there, "you have to sort of filter it through your psyche."
"When I was doing Bess"—in "Porgy and Bess," for which she won her fifth Tony—"there are a lot of people that Bess could have been, so I made sure I really knew the era, made sure I understood the options available to Black women at that time in that particular community," she says. "When I was playing Billie Holiday"—in "Lady Day at Emerson's Bar & Grill," which earned her Tony No. 6—"I was able to have all of that, plus very specific, documented recordings of her voice, documented moments in time."
Bess and Billie, and McDonald's preparation to portray them, also exemplify a crucial aspect of the way she builds a character: It does not make a difference whether the person she's playing is fictional or a real figure. So for her latest role as Aretha Franklin's mother, Barbara, in "Respect," a biopic about the Queen of Soul, the actor again approached it from an academic place.
It was "studying what I could about the circumstances that led to the divorce of Barbara and Aretha's father, and the circumstances in which she was trying to get her kids back and make a new start as a single woman and still be in her children's lives, which was very difficult, especially in that era," she says. "I was able to put it all together with that. And to have her die so young is just devastating for those children. Must've been."
The movie stars Jennifer Hudson as Franklin, features a script by Tracey Scott Wilson, and is directed by Liesl Tommy. "It's a beautiful film, and I love that it is about a Black woman, directed by a Black woman, written by a Black woman, starring a Black woman. Come on," says McDonald. It's finally due in theaters Aug. 13 after being pushed back a year due to the pandemic.
READ: 2 NYC Theaters Add Women of Color Artistic Directors
Thinking about what a given project has to say—and who is saying it—is more top-of-mind than ever today, when McDonald is negotiating what is and is not worth her time. She paraphrases a quote that she loves from opera singer and actor Renée Fleming: "I get paid for the time that I am away from my family. That costs me something, to be away from them."
"That makes a lot of sense to me," McDonald says. "In terms of what I will spend my time doing now, it really needs to be something that I feel like I'm going to have some growth with—whatever it is that can be sort of the most economical as far as time is concerned, because family is so important to me." She adds that whether or not she signs on to a project is based on her asking: "Is this something I'm going to learn from? Is it something that's going to compensate me as well as it can possibly compensate me, as far as the time away from my family is going to cost?"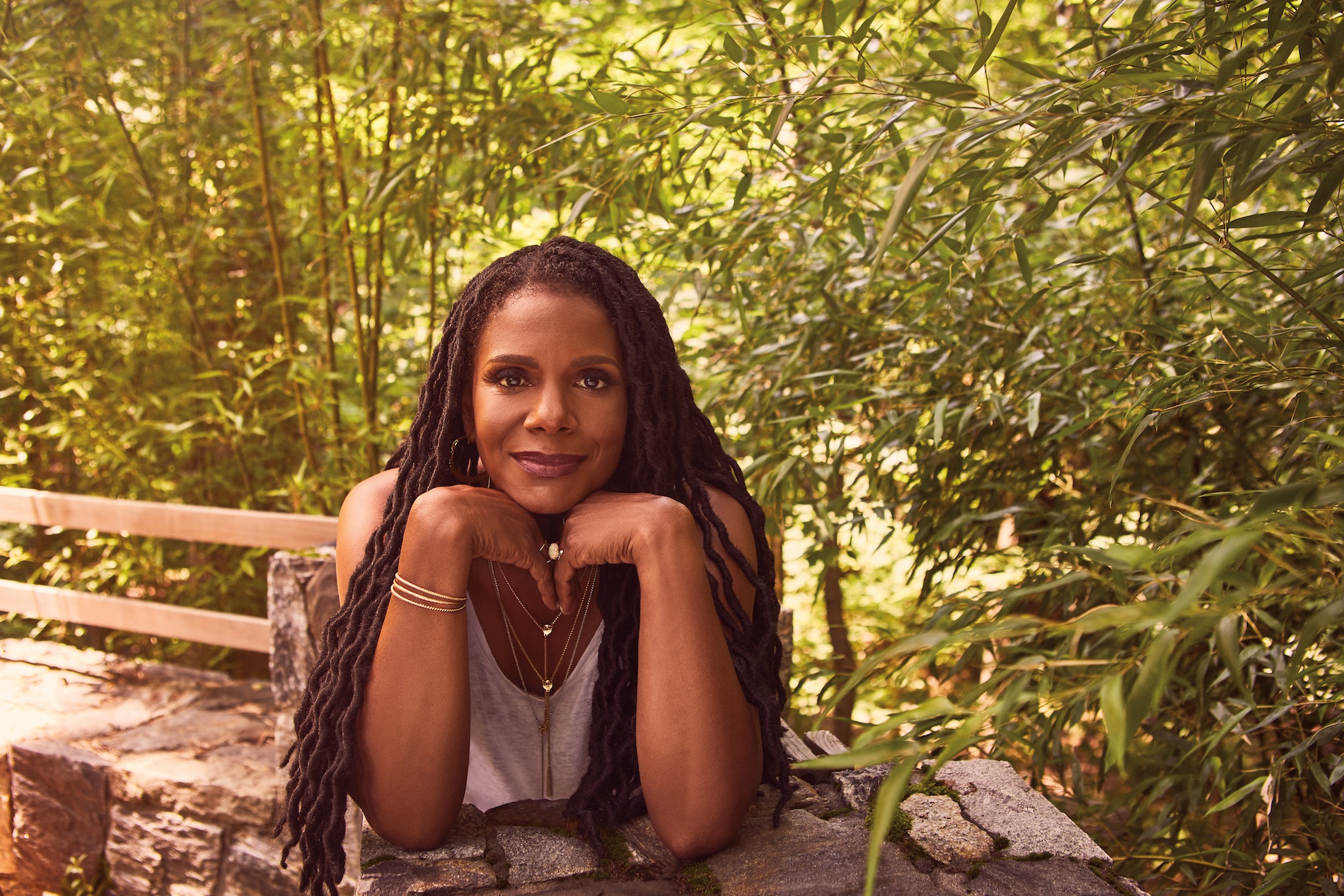 By that same merit, McDonald's other current project, Paramount+'s "The Good Fight," which she has starred on since 2018 and which just wrapped its fifth season, is a zero-sum game; it has given back to her as much as it's taken. "When I first started doing television, I didn't know what I was doing at all, but I learned on the job. I feel like that's one of the important things 'The Good Fight' has given me," she says. "Also, I very much believe in the work that [creators Robert and Michelle King and Phil Alden Robinson] are doing and the stories they are telling, and the fact that they are unafraid to go right up to the line, step on it, over it, and then say, 'Where's the third rail?' and then step on that. And they walk the walk backstage; it's a very diverse set."
In the vein of compensation, when it comes to theater specifically, McDonald clarifies that her decision-making process is decidedly not rooted in finances. "You do theater for experience and for evolution as an artist—never for money," she insists. But needless to say, the most Tony-winning actor in history believes that theater's spiritual compensation is, at the end of the day, more than fair.
"What is happening on a nightly basis, us connecting and having this holy communion with the audience, telling the story, everybody being in the same place at the same time," she says, pausing to sum up the thought. "Experiencing something."
This story originally appeared in the Aug. 12 issue of Backstage Magazine. Subscribe here.
Looking for remote work? Backstage has got you covered! Click here for auditions you can do from home!
Photographed by Emily Assiran on July 7 in New York. Styled by Tiffany Garlick.