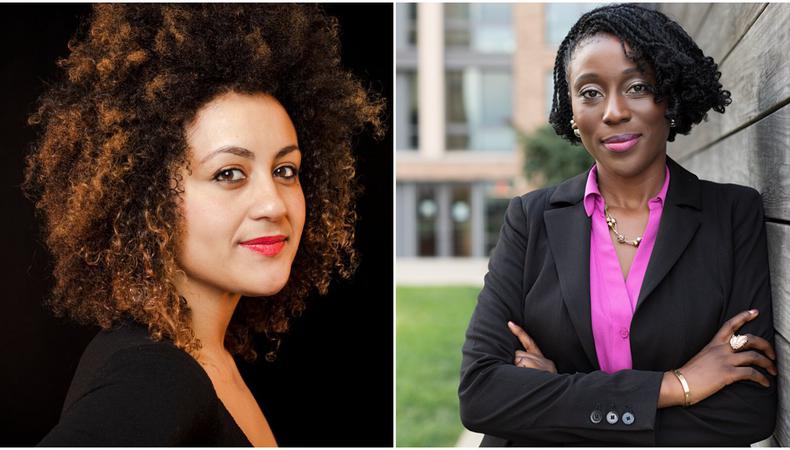 However slowly, it appears change is coming to New York theater. Two of the city's (and the country's) most renowned nonprofits, Lincoln Center Theater and Second Stage Theatre, have announced women of color who will be joining their respective artistic teams in high-profile roles.
At Lincoln Center Theater, Lileana Blain-Cruz has been named resident director and will helm at least one production a year in either the Off-Broadway Mitzi E. Newhouse Theater or on Broadway in its Vivian Beaumont Theater. Additionally, Blain-Cruz, who most recently directed "Anatomy of a Suicide" at the Atlantic Theater, will work with fellow resident director Bartlett Sher and producing artistic director André Bishop to develop and select LCT's programming slate.
READ: Will a Post-COVID Broadway Be a Fairer One?
Over at Second Stage, Khady Kamara has been named executive director, where she will begin working with the Broadway and Off-Broadway institution part-time this September and then full-time beginning in January 2021. Coming to New York from the prestigious Arena Stage in Washington, D.C., Kamara has in her career focused on "strengthening community relations and developing new audiences with a focus on diversity and inclusion," and will continue this work in her new role.
The two appointments, both announced Aug. 31, also come on the heels of the Public Theater's naming of Saheem Ali and Shanta Thake as associate artistic directors—news that's part of what the nonprofit has called a "major restructuring of artistic leadership."
That these welcomed but overdue announcements are coming in clusters is unsurprising, given the widespread Black Lives Matter protests that have been ongoing since the spring, as well as calls for antiracist protocols specifically within the theater. A number of organizations to combat industry racism have been founded in the last several months, including Black Theatre United, the Broadway Advocacy Coalition, and We See You, White American Theater.
The latter group recently released a 29-page list of demands, detailing a number of ways for the theater to dismantle its systemic racism, including the abolishment of the " 'adjunct industrial complex' that disproportionately perpetuates financial vulnerability against BIPOC faculty," as well as the implementation of "equitable season planning, curation, and programming… [and] having at least one show that is credited to BIPOC staff and community members beyond the artistic director."
As of this writing the Broadway League, the trade organization representing the Broadway industry, had not publicly responded to any of We See You WAT's demands; it also had not publicly responded to an open letter addressed to League President Charlotte St. Martin. The League has, however, announced an industry-wide audit of diversity and racial representation, as well as changes to its bylaws and plans for unconscious bias and antiracism trainings.
In terms of the broader theater ecosystem in New York, none of the leading artistic directors—including those at Lincoln Center Theater, Second Stage Theatre, and the Public Theater—are BIPOC.
Of the 38 plays and musicals that ran on Broadway in the 2018–19 season (the last full theater season before the coronavirus shutdown), two were directed by BIPOC. Further, a number of the year's plays and musicals centered on Black stories, which featured majority Black casts, including "Ain't Too Proud" and "Choir Boy," also had white directors, highlighting a preeminent issue in theater's continually exclusive hiring practices: onstage diversity is not equality.
True equality, the argument goes, will come from appointing BIPOC to key roles behind the proverbial curtain. Lincoln Center Theater, Second Stage Theatre, and the Public Theater are, hopefully, the first of many to do so.
Click here for more Black Lives Matter and diversity resources.