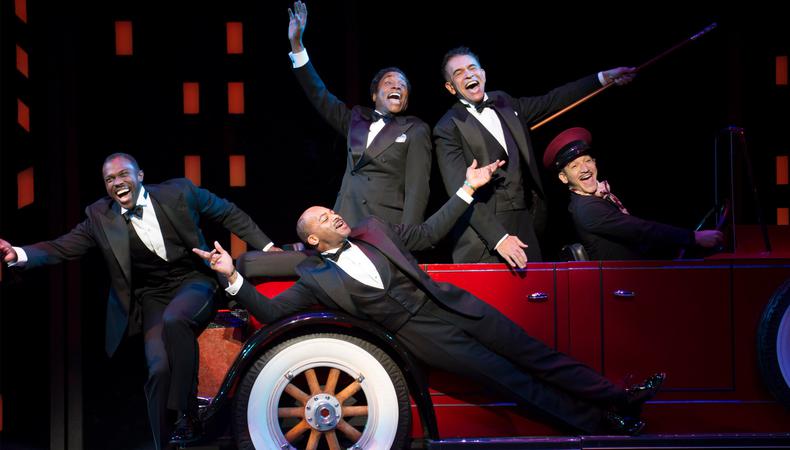 "This call to action is just the beginning."
That is the credo of Black Theatre United, a new coalition of Black theater professionals created in response to the most recent spate of police brutality targeting—and killing—Black people. As part of an invigorated push for racial equity across the industry, the group plans to use its members' local connections as well as visibility in order to effect change on and off stages throughout the country.
Founded on June 16 by an alliance that includes Audra McDonald, LaChanze, Brian Stokes Mitchell, Kenny Leon, Brandon Victor Dixon, Norm Lewis, and Vanessa Williams, BTU has already begun to partner with existing theater and educational organizations. One hope in particular is to implement programs, policies, and opportunities to support Black youth aspiring to careers in theater.
Additionally, the group plans to form an inquiry committee in order to create a space wherein past practices can be meaningfully discussed and assessed.
But BTU is working to dismantle racist practices outside of the industry, as well. That presently includes teaming up with Fair Count, the nonprofit and nonpartisan organization founded by politician Stacey Abrams, which works with "hard-to-count" communities in order to ensure a fair and accurate count of all people in the nation, especially pertaining to elections. (McDonald, along with fellow BTU founder Phylicia Rashad, took part in a Zoom event on June 17 to discuss what it means as Black women to be present for their community, while maintaining physical and mental health.)
Along with Fair Count, the group has partnered with Harness, the nonprofit started by actors America Ferrera, Wilmer Valderrama, and Ryan Piers Williams, as a way to engage artists across mediums in activism following the 2016 election. The two organizations together will launch a new campaign, #BeCounted; including Abrams, as well as Kerry Washington and other influential community leaders, artists, and activists, the goal is to encourage participation in the 2020 Census, ensuring that the subsequent $1.5 trillion federal funding reaches minority communities.
BTU centralizes four pillars in its mission to undo the systemic racism that has been foundational in theater, and especially on Broadway: awareness, accountability, advocacy, and action.
"As members of the Black theater community we stand together to help protect Black people, Black talent, and Black lives of all shapes and orientations in theater and communities across the country," BTU's mission statement reads. "Our voices are united to empower our community through activism in the pursuit of justice and equality for the betterment of all humanity. We need every voice lifted and every heart opened, aligned with ours to fight against racist ideologies that have divided us by devaluing our lives. We will not be silent. We will be seen. We will be heard. We are here. Join Us."
BTU is classified as a 501(c)(4) nonprofit organization. Along with performers, its members include writers, directors, technicians, designers, musicians, producers, and stage managers. Both members of the Black theater community as well as its allies are encouraged to get involved at BlackTheatreUnited.com.
This story originally appeared in the June 25 issue of Backstage Magazine. Subscribe here.
Looking for remote work? Backstage has got you covered! Click here for auditions you can do from home!