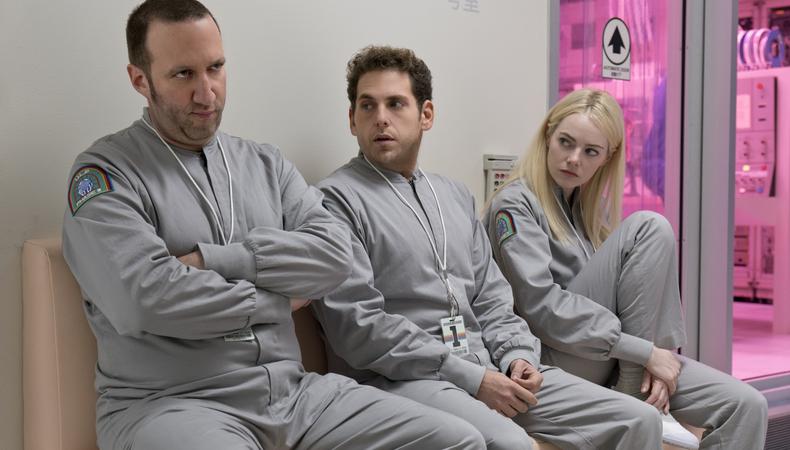 Emmy-winning casting director Avy Kaufman has been around the block, having cast films like "Brokeback Mountain," "Lemony Snicket's A Series of Unfortunate Events" and Oscar winner "Life of Pi." But most recently, Kaufman took on a new challenge—casting Netflix drama miniseries "Maniac," that focuses on a pharmaceutical drug trial in which participants are given a miracle drug promised to solve all their woes. While casting "Maniac" was different—stars Emma Stone and Jonah Hill were already slated for the production before Kaufman joined, and many rewrites happened while casting was going on—she said the process of researching and finding unique actors for the show was "a lot of fun." Recently, Backstage sat with Kaufman in her New York City office to discuss finding the perfect actor and nailing that audition.
Kaufman wanted to fill the rest of the cast with all-stars who understood the vision.
I loved everyone we put in. We were lucky enough to have Sally Field, Sonoya [Mizuno], Billy Magnussen, and Justin Theroux. We just filled it up with people that I personally felt understood what Cary [Joji Fukunaga] and the creatives were trying to do.
You don't have to be off script, but she'll remember when you are.
I'm impressed when [actors are] off-script because they must have so many auditions in a day, and to put that effort in, I'm always observant of when people do that. I'm appreciative. It's so hard being a good actor. Being off-book is something that I think is a plus.
READ: How to Audition for Netflix
Improvisation can help your audition if it helps you get into character.
Personally, I love when actors improvise in the room. It depends if we're working with a director who's also the writer, it can be tricky because some people need to hear the words heard and read but I think if someone comes into the audition room and says "Can I?" I mean I wouldn't just spring it on any casting director, but if they let them know that they feel adequate in doing it, I think it's right.
Try and bring something surprising to the role.
It is so much fun when an actor brings something in that I didn't think of and that the creative team probably didn't think of, most likely. It's like, "Oh my gosh, you just nailed it." The thing is, I want people to be great, so when they surprise us and do something that wows us, it's very exciting.
Read the room before asking for a second take.
If you want to ask for a second take, It is sometimes appropriate and sometimes not. If I have a room full of actors waiting, and someone didn't feel right, I feel badly that they're going to leave and not feel comfortable, but on the other hand, it's tricky. Sometimes it's annoying, to be honest, and sometimes you feel for them, you go "Oh, they didn't feel good with it." So, it depends.
READ: Have You Left an Audition in Tears? Betty Gilpin Feels You
When sending a self-tape (or going into the room), consider the project.
The first thing I notice is when they nail it, when they all of a sudden just become that character. You can feel it when they're pushing too hard. I'm doing something now that's a period piece. Surprisingly I have to remind many actors even after the first reading that it's a period piece because I don't want people to come in costume but there's a different element in the appearance and the reading and that's something to pay attention to when you know what you're reading for
Thank a casting director after an audition, but don't go overboard.
I don't like people spending money. I really don't. It doesn't actually make me feel good, it makes me feel bad, but that's just a personal thing I'm sure. I've received thank you notes and I think that the ones I pay attention to aren't to get more work, they're actually saying "thank you." So, I wouldn't encourage gifts or any of that.
If you don't have an agent, don't lose hope.
The concern for that person [without an agent] and for my office is where do we find you? To knock on the door isn't useful, but where do we find you? You can still send in pictures and resumes, which is great. We use social media a lot now, which is such a big change in this world.
Don't try to be something you're not.
I don't like pushing, you can feel it. I think it's so hard to walk into an audition room. To imagine walking into a strange room, with a stranger, putting everything on the line, that's very, very hard. So just take a deep breath and do your best.