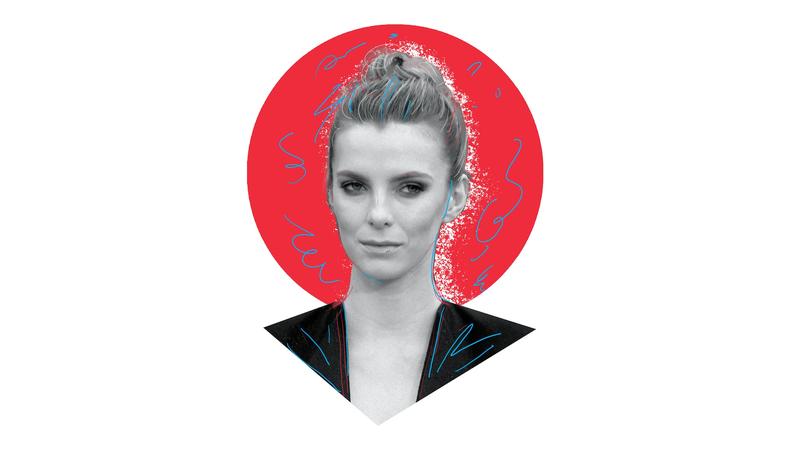 Betty Gilpin grew up as a self-professed weirdo theater kid, and has turned her knack for playing "Barbie clowns" into a career on both stage and screen. (As she puts it, "I basically cried and died on every cop and hospital show there was to cry and die on in New York.") Now she stars on Netflix's hit '80s wrestling comedy "GLOW" as Debbie Eagan, a role that earned her the show's sole acting Emmy nomination last year. Vying for Emmy nod No. 2, Gilpin joined Backstage ahead of the "GLOW" Season 3 premiere in August to talk about her early career days and how she (mostly) stays sane.
For 'GLOW' Star Betty Gilpin, It Pays to Stay Weird
How did you get your Equity card?
I got my Equity card doing a play called "Good Boys and True" with Chris Abbot—who's now on "Catch-22"!—Brian J. Smith, [and] J. Smith-Cameron. Roberto Aguirre-Sacasa wrote it—he created "Riverdale." And I missed my college graduation because I had a matinee. It was just the best. I shared my dressing room with J. Smith-Cameron and Kellie Overbey and just was ready to faint, I was so happy.
Do you have a favorite performance that comes to mind?
The movie "Hud," an old movie with Paul Newman—Patricia Neal in that movie. She's in "Breakfast at Tiffany's"—she played the older woman having an affair with the guy; she's a movie star; she was married to Roald Dahl. Patricia Neal in "Hud," she's just doing something that feels so in the future.
What about your worst audition horror story?
There are truly so many. I auditioned for this movie; it was a big part in this big movie. And they were like, "The director is obsessed with you," and gave me this litany of very specific compliments. "He's going to bring you in tomorrow, they're so excited." I was walking on air; I walked in [with my] shoulders back. And the director was like, "Oh, I'm so glad you're back, we knew no one could do this but you." I thought he was about to offer me the part. And then he patted the seat next to him and I realized he wanted me to be the reader for the guy's part. And I worked an eight-hour day as a reader—no shame in being a reader, but I thought I was getting offered the part! They had already cast the female part, and she just wasn't available to read. I cried in the bathroom. Oh, yeah—I'm sure I cried a few times.
What advice would you give your younger self?
Relax in the moments you feel like you need to be panicked, and light a fire under your ass in the moments you think you can skate by. I feel that my theater class was divided between people who needed to wake the F up and people who needed to calm the F down. And I vacillated between that all day long. It's like vacillating between self-sabotage and running yourself ragged.
What does work-life balance mean to you?
I used to think, OK, I'm gonna keep my head down and scramble toward the top of the mountain where I'll just cry on every cop show possible and show my tits when anyone asks me in order to get to this place where I'll cross that unknown line. I'll break through the clouds, and I'll just be working consistently. And then I'll take a breath and get married and have kids and do other life things while working consistently. [But if you] become that exact actor and have the exact career that will make it OK to then water your life, you'll wake up at 50 with no friends. And no matter what your career looks like, you will be unhappy with [it]. I'm getting away from that.... I realized the work is going to start to suffer if I keep treating the work like it's the most important thing in my life. Feeding the rest of my life and my brain, those are the parts that make me a good actor.
For more of Backstage cover star Betty Gilpin's acting process, click here!
Want more stories and advice from the best in the biz? Read more from the Backstage 5 here!