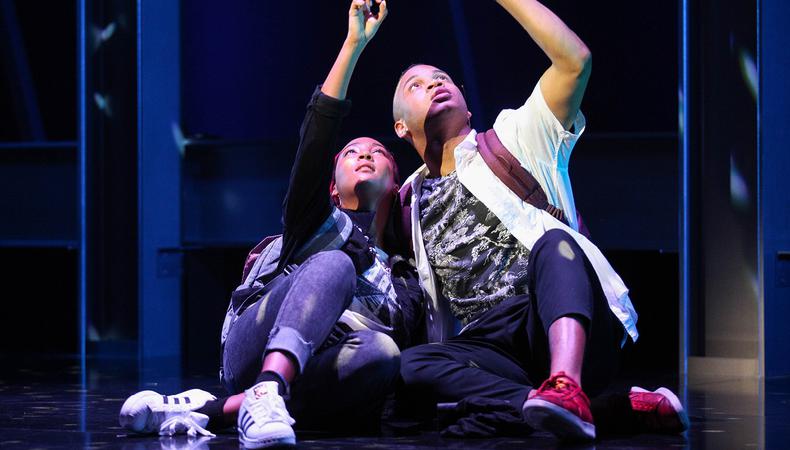 On July 10, We See You, White American Theater released a statement called, "BIPOC Demands for White American Theater." In the 29-page document, the anonymous collective detailed a list of demands for making the theater industry more diverse and less racist, such as requiring that production teams must be made up of at least 50% people of color. We See You, WAT originally began with an open letter signed by over 50,000 theater makers, including Lin-Manuel Miranda and Sandra Oh.
Since the release of the list of demands, there has been little response from theaters and producers. Baltimore Center Stage in Maryland stepped away from the pack as the first institution to respond to the conversation started by We See You, WAT.
On July 29, the theater released a statement of how it plans to be an anti-racist organization. "Today we share not our first steps, and not our last steps, but our next steps toward what the We See You WAT organizers call 'a truly sustainable, antiracist theatrical ecosystem,' " it said.
Among the steps the theater pledges to take are: establishing a permanent line item in its budget dedicated to anti-racism efforts and training, paying playwrights for workshops and rehearsals, paying artists to attend donor events and post-show talkbacks, eliminating the "10 out of 12" technical rehearsal, and moving from a six-day rehearsal week to a five-day one.
BCS artistic director Stephanie Ybarra says that the theater was inspired to respond to We See You, WAT because other institutions were not.
"I hadn't seen anybody respond to the considerable gifts of the demands document, and so it felt responsible and appropriate," Ybarra told Backstage. "And our senior staff was all in."
The theater had experimented with shorter technical and regular rehearsals earlier in the season pre-shutdown. Ybarra said she looked to other theater organizations, such as the New Native Theatre in Minneapolis, which created these alternative practices out of respect for Native American families.
As New Native Theatre artistic director Rhiana Yazzie said in a statement within the BCS press release: "For a people who are recovering from genocide, many practices that seem normal and professional are in reality disruptive to the family structure and discourages community cohesion. As a result, many Native people aren't willing to give up their humanity to participate in something that literally gives nothing back to them. But knowing how powerful it is to create narrative, we made theater bend to our needs rather than push [the] Native community to conform to the needs of a system that doesn't acknowledge or respect them."
Ybarra agreed that better, more "humane," working conditions and anti-racism go hand-in-hand.
"Inherent in anti-racist practice is a move toward collective liberation," she said. "And when we start challenging the status quo, challenging our inherited assumptions about the way we are supposed to make work, then we often can see the disproportionate impact that these practices have on BIPOC artists. They're exclusionary." She added, "That's all anti-racism is about—it's about dismantling those systems."
Ybarra also made it a point to add that BCS's statement is just the beginning; as the theater evaluates and re-evaluates how to re-open safely post-pandemic, she intends for its anti-racism practice to be similarly fluid and adaptive. Ybarra encourages her fellow artistic directors and producers to follow BCS's example, and release their own statement of commitments.
"Our BIPOC artists have repeatedly told us that they have been harmed," she said. "To not acknowledge that is perpetuating harm. It's re-traumatizing, it's erasure, it's dismissal, it's silence. That is harmful. So we have to respond." She then added, "That's literally the least we could do."