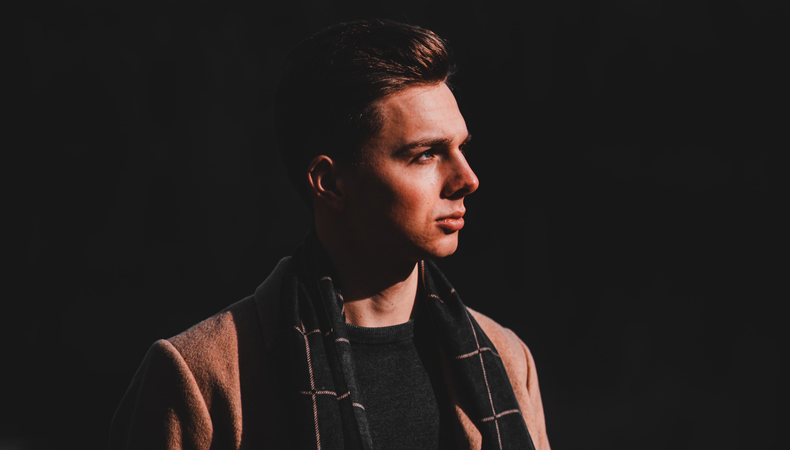 Jennifer Lawrence, Channing Tatum, Ashton Kutcher, January Jones, Tom Welling, Sienna Miller—what do all these talents have in common? They all got their early start in front of the camera not as actors, but as models for clothing brands Hollister Co. and Abercrombie & Fitch, among others.
The road to success as a model or actor looks different for everyone, of course, but if you're specifically interested in working as a Hollister or Abercrombie & Fitch model (the former of which is owned by the latter), we have some quick tips on how to get your foot in the door.
1. Get to know the brands
First and foremost, interested parties should know and love the brand that they'll be selling. Look at Hollister's different ad campaigns from years past and find the patterns in their style. With the newly rebranded Abercrombie & Fitch, what distinct message do you think it sends that sets it apart from its retail contemporaries? Hollister sells youthful casual wear and the easy, breezy, California visuals that go with it. Abercrombie & Fitch is now going for a playful, simple, all-American aesthetic that's perfect for a 20-something set. Studying up will also show you what kind of modeling is required of the brands' hired talents. The ubiquity of these brands, in particular, lends itself well to prospective models because they know exactly what they're getting themselves into.
2. Start young
Because Abercrombie & Fitch and Hollister are directly geared toward the youth and young adult market (Hollister skews a few years younger than Abercrombie with preteen and teen customers), it is best for interested models to start pursuing work with the brands while they still fit the picture of youth.
3. Get (and stay) fit
Hitting the gym and staying in shape is essential for any working model today, and a key requirement to becoming a model for Hollister or Abercrombie & fitch. Mark Fisher of Mark Fisher Fitness recommends resistance training, mindful amounts of exertion, and plenty of rest for those who want to stay lean.
How to look like a Hollister model
Specific to Hollister and Abercrombie & Fitch fitness regimens, the preference is generally for men with a leaner, less-buff build. It's also been widely reported that, specific to Abercrombie, the ideal bust-waist-hip measurements for female models is in the 34"–24"–36" range.
4. Be mindful of what you put in your body
With fitness expectations in mind, models also have to pay attention to their diets. Think you can eat whatever you want just because you're burning calories at the gym? If only! "Regardless of your goal, nutrition plays a large part in fitness," Fisher also writes. "What we eat determines how we look, feel, and perform. By focusing on a wide variety of non-processed foods, you'll be off to a great start."
5. Get a Backstage subscription
Now you're off to that great start! But now what? Where should you take this physical health and fashion passion? To Backstage, of course! Not only will a Backstage subscription give you the opportunity to audition and apply for the latest modeling gigs, but you'll also get invaluable industry insight from professional actors, trainers, casting directors, agents, and the knowledgeable staff at Backstage.
6. Research modeling agencies in your area—and apply
Most name-brand modeling agencies can almost certainly get you in the running for retail campaigns like Abercrombie; looking to models from their past campaigns, standout talent Hilary Rhoda was at Women Model Management when she began modeling for Abercrombie and Hollister, while Tom Welling was at Louisa Modeling Agency when he started. Do your research on models that interest you and see where they got their start. Those agencies may very well be a good place to look first.
7. Get a modeling headshot
But before you apply to agencies, don't forget the headshot. It is perhaps the most important tool for an aspiring model. It's the first thing agencies will see on a prospect's book and composite card, and it must be eye-catching and make them want to see more. There are some similarities between acting and modeling headshots, but one difference is that with modeling, headshots don't have to be as tight on the face. Waist-up or bust line-up are commonplace in the industry—something that's artistic and flatters the subject.
Check out Backstage's modeling listings!