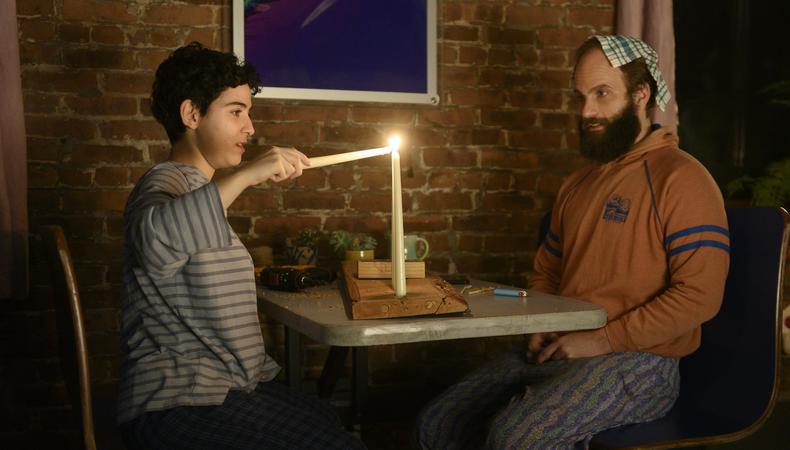 While a bag of SunChips and a Diet Mountain Dew may be the chosen munchie snack of one of the Brooklyn stoners featured on "High Maintenance," they were actually co-creator and star Ben Sinclair's roundabout way into auteur comedy.
The year was 2007, and Sinclair was a theater and dance graduate from Oberlin College living in New York City, fresh off a nine-month stint in Los Angeles. He was working odd jobs and bouncing around the Off-Off-Broadway scene when, still looking for a way to scratch his itch for film and television work, he got a "hot tip" about a commercial contest for Diet Mountain Dew. Relying on the meager editing skills he'd learned while throwing together his demo reel, he and an acting buddy with a camera got to work. The prompt simply required the use of an "interesting fact" to start things off.
"The fact that we picked was that every year, five people are killed by vending machines," Sinclair remembers, laughing. Their commercial showed a man hitting a vending machine out of frustration after his Diet Mountain Dew isn't properly dispensed; the machine then pelts him to death with bottles of the sugary drink. "It was really fun to stay up all night editing and putting music and sound effects on it…. I found so much more agency in that than in acting," Sinclair admits.
"Lean into the truth of who you are, because who you are is easier to remember than who you're trying to be."
He won that first contest, so the submissions continued. In the early days of YouTube and DIY creator culture, brands like SunChips and Nissan had low-entry commercial competitions that Sinclair would flood with his cheap-but-quality videos; he won top prize often enough that it became not only his on-the-fly film school ("I used them as assignments and taught myself the process of filmmaking through that," he says), but his main source of income for two years. Additionally, as a storyteller, he remembers the series of prompts allowed him to hone his "rebellious streak" while making "craftily created" corporate commercials that sometimes "pushed the boundaries" of what you'd typically see. "If you're going to make an off-color joke, it better be good," he says, nodding to the death-by-machine conceit.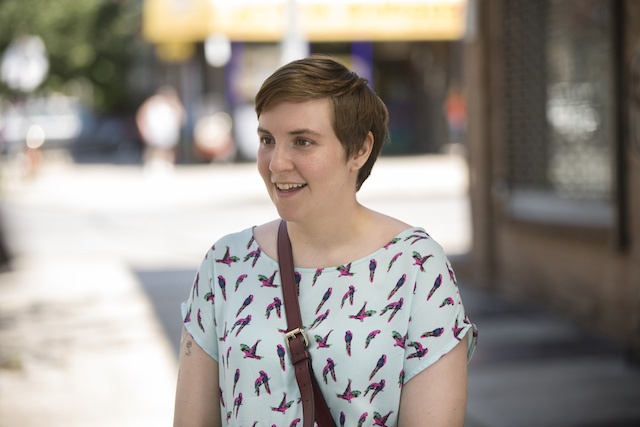 How to Get a Show on HBO
Sinclair eventually went on to bring that same sensibility to "High Maintenance," first as a web series and now an HBO half-hour dramedy, which wrapped its fourth season earlier this year. Pushing the boundaries is exactly what it does—yes, through its normalization of marijuana use, considering its premise of a bike-riding weed dealer (played by Sinclair) jumping from client to client, but also in its employment of radical empathy for all of the disparate New Yorkers it spotlights in those momentary transactions. Its vignettes are illustrative of a city that anyone who actually lives in the five boroughs will recognize: virtually all walks of life, all types of people, all forms of expression and privilege and background are given their main-stage due in forms chaotic, unapologetic, and beautiful.
In other words, "High Maintenance" continues to reflect the truthfulness (and, sure, dash of winking rebellion) that informed Sinclair's earliest work behind the camera. He advises other creatives to get in touch with that part of their sensibility, no matter what it looks like.
"Entertainment is a business of personality. Your personality is your brand. So, lean into whoever you already are first," he says. "Lean into the truth of who you are, because who you are is easier to remember than who you're trying to be—and everybody's trying to be somebody."
This story originally appeared in the May 21 issue of Backstage Magazine. Subscribe here.
Looking for remote work? Backstage has got you covered! Click here for auditions you can do from home!