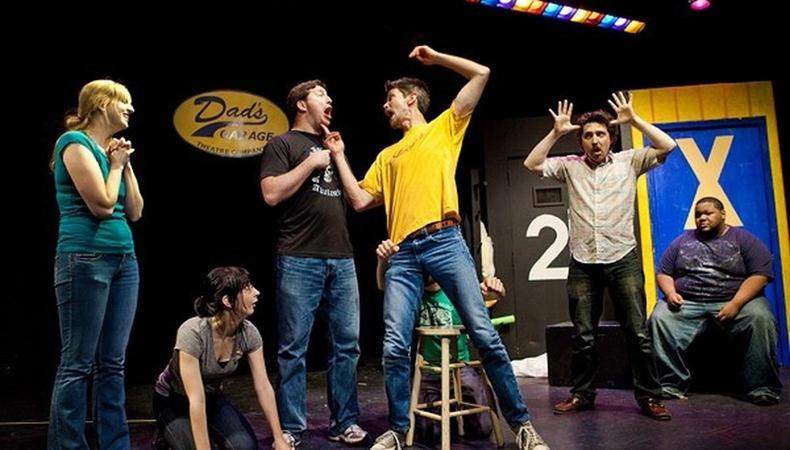 There's a reason Atlanta is called the Hollywood of the South. The city boasts multiple film and TV production companies and has launched the careers of many in the biz, including Donald Glover, Tyler Perry, Holly Hunter, and Julia Roberts. If your burning desire is to join their ranks, check out the best acting classes in Atlanta, Georgia.
Alliance Theatre: From launching Elton John and Tim Rice's "Aida" and Alice Walker's "The Color Purple," to originating the national tours of "The 25th Annual Putnam County Spelling Bee" and "Bring in 'da Noise, Bring in 'da Funk," the Alliance Theatre has made its indelible mark on Atlanta's rich theatrical scene. Its actor education classes are as varied and robust as its shows, including acting courses for stage, film, and TV, and specialty workshops in playwriting, screenwriting, and voiceover.
The Basement Theatre: The Basement Theatre lives up to its mission to provide "laughter, learning, entertainment, and enlightenment" through improv by offering classes for newbies, veterans, and everything in between—including businesses who want to use improv to build employee team spirit. An improv boot camp is also on the roster, offering a month's worth of training in just one week. Graduates then get to put on their own show.
RELATED: How Much Does Acting School Cost?
Catapult Acting Studios: Considered one of the best acting studios in Atlanta, Catapult has youth and adult classes and workshops to help actors prepare for auditions and grow their creativity and capabilities with the craft. On top of immersive actor training, Catapult also offers industry consultations that can help jumpstart an actor's career.
Celebrity Actors Studio: The studio that brought you NeNe Leakes in all of her "I said what I said" glory is renowned in Atlanta for its esoteric education offered by coaching legend Gaylord Parsons. Beyond multiple traditional acting classes, the studio also offers progressive teen acting classes, directors classes, singing classes, and improv workshops.
Dad's Garage: With its off-the-chain brand of original funky plays and comedy, Dad's Garage boasts four levels of improv classes as well as special year-round workshops. Classes include the basics of improv, long-form storytelling, short-form games, and mime, all taught by high-level professionals. Expect to learn physical and verbal improvisation, self-confidence, and other skills vital to stage and screen success.
Good Acting Studio: Good Acting Studios' "training for the total actor" emphasizes collaboration and creativity as an integral part of training. From introduction to basic to advanced classes—and even improv, actor yoga, and scene studies—Good Acting truly lives up to its name.
Lighthouse Acting Studio: Lighthouse offers multiple class series that cover everything from auditions to on-camera work to self-tapes. The studio even offers real-time coaching and filming for taped auditions, so your acting coach is right there to help you understand a script and develop your character to perfection.
Nick Conti's Professional Actor's Studio: Nick Conti's Professional Actor's Studio is nearly synonymous with Atlanta acting classes. Beyond its comprehensive roster of traditional acting courses, the studio also offers improv education, TV and film combat training, and even a boot camp for writers hoping to break into the biz. With more than 25 years of helping actors prepare for auditions, study scenes, analyze scripts, and perform cold readings, the studio is a great place for actors of all ages to improve their craft.
Pinch 'N' Ouch Theatre: Pinch 'N' Ouch Theatre offers an intensive three–level approach to the Sanford Meisner acting technique known for producing incredibly raw and authentic acting turns. Here, actors learn to trust their own creative instincts and develop the skills for truthful, truly vulnerable acting onstage and onscreen.