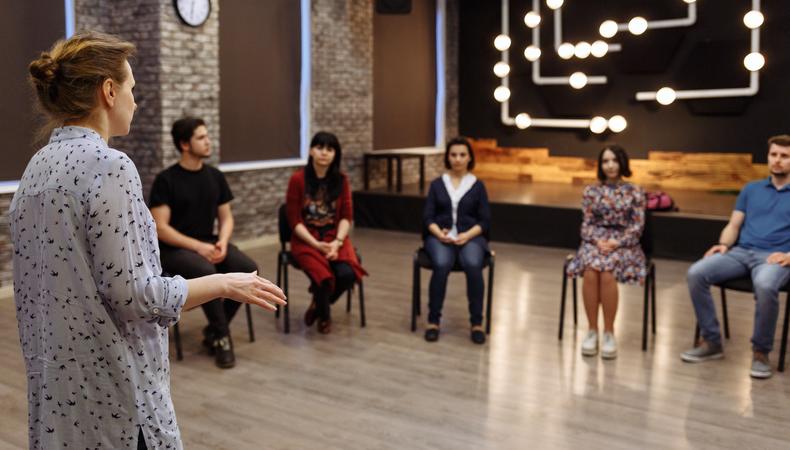 So, you want to become an actor. You could cross your fingers and hope to be discovered by an eager casting agent right out of the gate, but chances are you're going to need a little help—be it acting school, workshops, or private acting lessons. While there are many prestigious programs centered in and around New York and Los Angeles, there are great options across the country, so don't feel like you have to limit your search to location. Instead, the first factor to choosing an acting education should be price.
In this guide, we'll take a look at how much acting school costs, from major universities down to one-on-one lessons.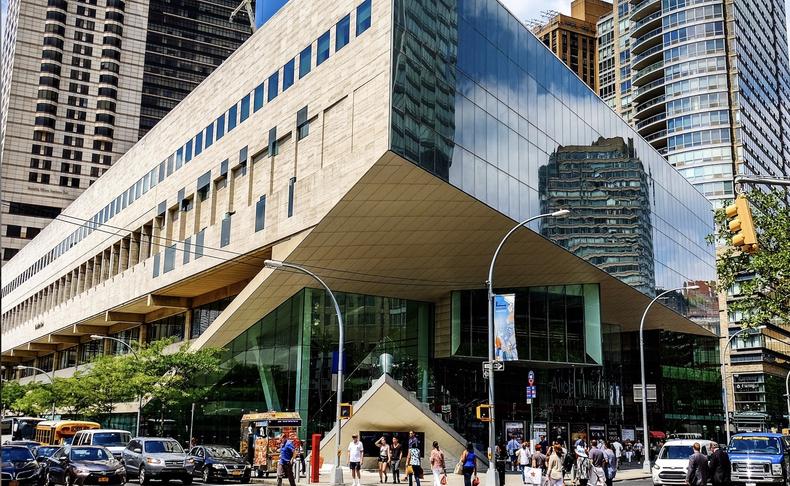 NYC Russ/Shutterstock
On average, out-of-state tuition for an undergraduate college acting program is $33,351 ($9,799 for in-state residents). With that in mind, it then helps to weigh a few key factors that affect the cost of acting colleges.
Private Education vs. Public Education
There's a huge price difference between public and private acting schools, especially if you're a resident of the state. A 2021 report found that the average annual tuition for an undergraduate degree at a public school was $9,580. That number ballooned up to $33,150 annually for a private school.
State universities are typically less expensive, even if you're an out-of-state student (but it does make sense to try and become a resident, if possible.) For example, the University of California, Los Angeles (UCLA)—arguably the best public university offering an acting program—runs $13,000 for in-state residents, but costs $43,000 for out-of-state students. That's a hefty fee until you compare that number to the top-ranked private schools, such as Carnegie Mellon ($51,000), Brown ($58,000), or NYU-Tisch ($59,000).
Traditional College vs. Acting Conservatory
Beyond the traditional four-year colleges and universities offering acting programs, there is the option to enroll in an acting conservatory. Essentially, these programs are fully devoted to teaching a career in the arts—from learning the specifics of the craft to the business of being an actor. There are numerous factors to consider before committing to a conservatory—the varying time commitments, the lack of a rounded education—but first and foremost is the cost.
For a sample of what to expect, here are tuition estimates for some of the top acting conservatories in the country:
The Juilliard School: $51,230
The American Academy of Dramatic Arts: $37,575
The New York Conservatory for Dramatic Arts: $35,000
The Lee Strasberg Theatre & Film Institute (1-year-program): $19,650 domestic, $19,750 international
New York Film Academy: $18,653
Stella Adler Academy of Acting & Theatre: $8,500
Location
Traveling away from your hometown to chase your acting dreams is a romantic idea, but location is one of the most important variables contributing to the cost of any school. In 2021, in-state residents spent an average of $9,799 in tuition; for out-of-state residents, that number is $33,351.
On top of tuition, if you decide to live off-campus, you will likely face higher housing costs, regardless of where you attend acting school. There are colleges and universities in smaller towns and cities, where the cost-of-living is going to be lower, but a lot of the individual classes are going to be in big cities, with big costs.
READ: How to Apply to an Acting College
New York City is at the top of the list for average monthly rent. The average of a one-bedroom apartment in the Big Apple is $3,260 according to a Zumper report from March 2022. Los Angeles, home to great schools like University of Southern California's School of Dramatic Arts, comes in at number six with an average one-bedroom rent of $2,300. Of the top 10 most expensive cities, six are in California.
Once you leave those hot spots, places like Pittsburgh, Pennsylvania—home to Carnegie Mellon University and its prestigious School of Drama—seem like a bargain with average rents around $1,180, but then you lose direct access to a more vibrant theater, film, and television industry located in the bigger cities.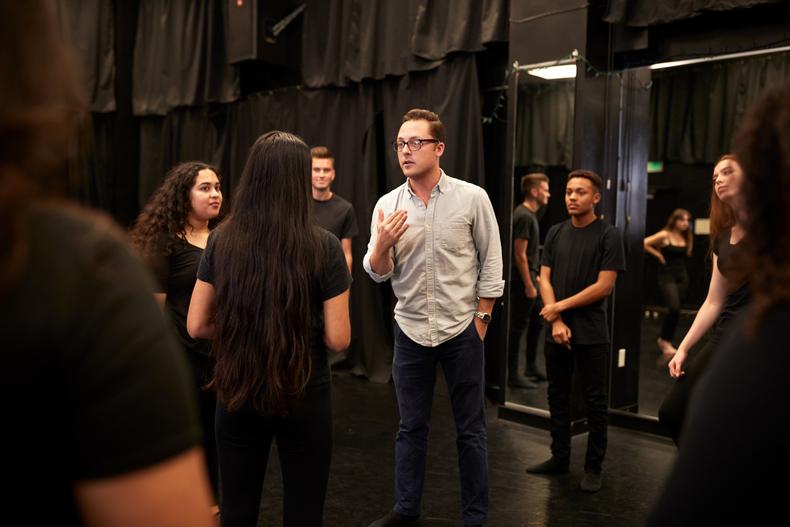 Monkey Business Images/Shutterstock
In general, acting classes cost between $150 and $2,000, a number that varies greatly depending on location, size of the class, and reputation of the educator. Group acting lessons typically run between $20 to $80 per hour in Los Angeles and New York City. Outside of those major markets, that range mostly holds. The Texas Actors Workshop based in San Antonio, for example, offers four sessions at $180; in Atlanta, Drama Inc. holds 6-week on-camera courses for $425; the Portland Actors Conservatory does a scene study course for $250.
There are numerous benefits to going this route; you have far more control of the timing and duration of your training, as well as how much each session will cost you.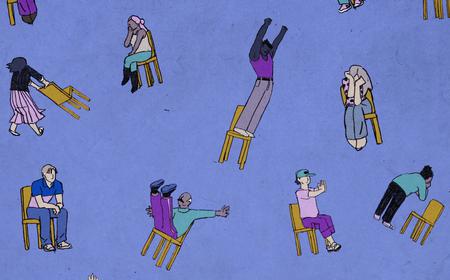 How To Choose an Acting Class
Another benefit of choosing lessons à la carte is that you can be hyper-specific about what you want to learn. Aspiring comedy actors, for example, can take online improv courses at the Upright Citizens Brigade for $300 to $350 for eight classes. The Groundlings Theater and School offers online improv courses as well, costing $525 for 12 sessions. The Acting Studio has a variety of specific acting classes, including Monologue Audition ($385 for 8 weeks), Singing for Actors ($260 for 6 weeks) or Stage Violence ($350 for 8 weeks). At Margie Haber Studio in Los Angeles, you can learn from Haber, author of "How to Get the Part, Without Falling Apart," at a 2-week acting intensive course ($2,800), among other in-person and online classes available to actors at all levels.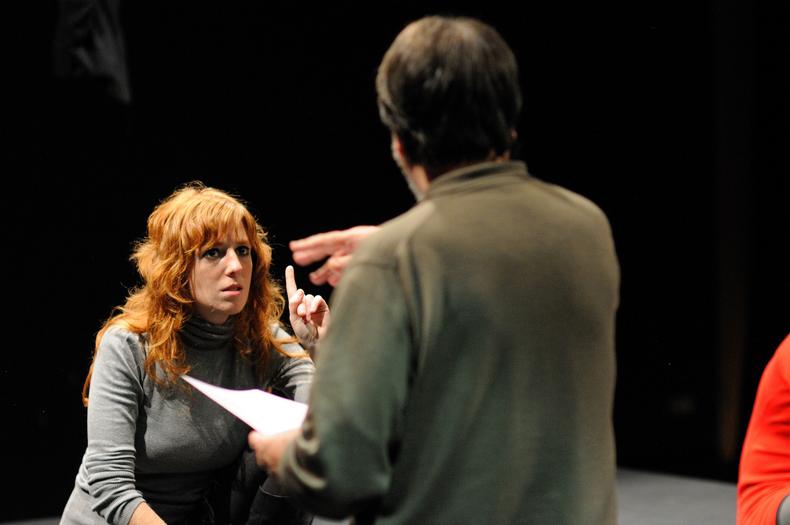 Christian Bertrand/Shutterstock
An acting coach typically costs between $50 to $300 per hour, according to T. Schreiber Studio in New York (T. Schreiber itself charges $80 to $180 for private lessons). Margie Haber Studio offers private coaching sessions for $130 per hour for students enrolled at the studio or $180 per hour for non-enrolled students. The Acting Studio offers both in-person and online private coaching for $95 per hour, or a 5-session package for $425.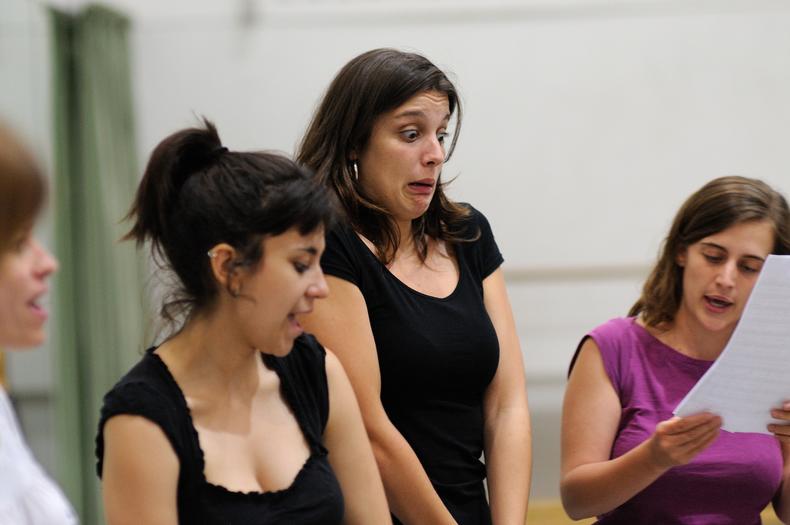 Christian Bertrand/Shutterstock
There is the endless beneficial power of the internet. Social media and education sites are full of tips, tricks, and advice that are just a keystroke away. Scroll through the acting challenges on TikTok to practice performing, or search "acting lessons" on YouTube. Backstage also offers advice and resources for anyone interested in honing their craft, including guides to: