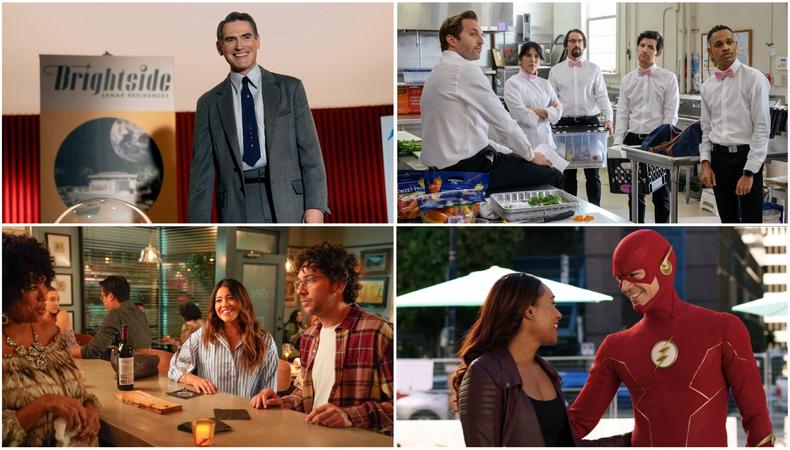 Television doesn't sleep. Backstage is breaking down, month by month, the buzzy shows and performances that merit attention from awards voters and couch potatoes in the ever-expanding landscape of the small screen.
February tends to be a sleepy time as far as television is concerned. But a lack of quantity doesn't equal a lack of quality, and we've got you covered with the buzziest new and returning shows to keep an eye out for.
A few beloved series are making their final bows this month. After a whopping nine seasons, CW superhero fave "The Flash" is racing through its closing chapter starting Feb. 8. If "Star Trek" is more your speed, Patrick Stewart is retiring his beloved Starfleet captain with Season 3 of "Picard" (Feb. 16 on Paramount+). On Hulu, RZA and Alex Tse's biodrama "Wu-Tang: An American Saga" is playing its last encore (Feb. 16), and fairyland whodunit "Carnival Row" is returning after a four-year hiatus with its second and final season (Feb. 17 on Prime Video).
Meanwhile, two of Netflix's biggest hits are back: Season 4 of Penn Badgley stalker drama "You" (Feb. 10) and the third installment of teen mystery series "Outer Banks" (Feb. 23). Promising premieres include futuristic astronaut thriller "The Ark," airing simultaneously on SyFy and Peacock (Feb. 1); Apple TV+ tear-jerker "Dear Edward," starring Taylor Schilling and Connie Britton (Feb. 3); and the latest Marvel series to hit Disney+, "Moon Girl and Devil Dinosaur" (Feb. 10). Meanwhile, former "Community" star Joel McHale is back in the sitcom game with Fox's "Animal Control" (Feb. 16), and Oscar winner Christoph Waltz is playing another juicy villain on Prime Video's "The Consultant" (Feb. 24).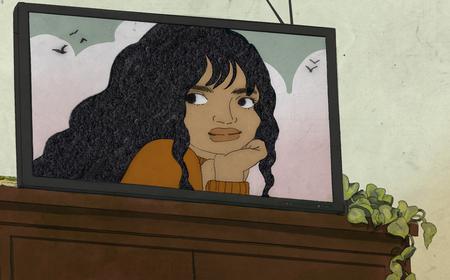 How To Become a TV Actor
Here are our picks for the top shows to look out for—including a beloved cult comedy making a comeback after a 13-year hiatus.
"Not Dead Yet"
"Jane the Virgin" fans, your time has come: Gina Rodriguez has finally gotten another series to headline. Based on Alexandra Potter's 2020 novel "Confessions of a Forty-Something F##k Up," ABC comedy "Not Dead Yet" follows Nell Serrano (Rodriguez), a woman starting from scratch in the aftermath of a brutal breakup. At loose ends, she moves back home to Pasadena to restart her stalled journalism career after 10 years away from the newsroom. But Nell gets more than she bargained for when she takes a gig as an obituary writer and begins to see the ghosts of those she's memorializing. The series comes from network TV stalwarts Casey Johnson and David Windsor, who previously collaborated on "This Is Us," "The Real O'Neals," and "Don't Trust the B—- in Apartment 23." The supernatural sitcom premieres on Feb. 8.
"Hello Tomorrow!"
After the runaway success of "Severance," it's no wonder Apple TV+ is bringing us another stylish sci-fi dramedy. Set in a retrofuturistic world straight out of "The Jetsons," "Hello Tomorrow!" stars Billy Crudup as Jack, a traveling salesman hawking timeshares on the moon. The "Morning Show" actor's costars are to die for, including character-acting great Alison Pill, multi-Emmy winner Hank Azaria, and "Our Flag Means Death" breakout Matthew Maher. Newcomers Amit Bhalla and Lucas Jansen created the series, which is directed by Jonathan Entwistle of deadpan comedies "I Am Not Okay With This" and "The End of the F***ing World." Even if the premise didn't seem so compelling, we'd be in regardless for the midcentury costumes and production design alone. The first episode drops Feb. 17.
"Party Down"
More than a decade down the line, we're still smarting from the untimely cancellation of "Party Down," the Starz series that was arguably the Rosetta Stone for 2010s TV comedy. But thanks to the show's tenacious fans, the network is bringing it back for a third season, premiering Feb. 24. Created by "Veronica Mars" vets John Enbom, Rob Thomas, and Dan Etheridge—plus a guy you may have heard of named Paul Rudd—the show centers on a group of L.A. caterers striving to make it as actors, comedians, and writers in Hollywood. "Party Down" proved to be a career launchpad for many of its stars, including Adam Scott, Lizzy Caplan, Ken Marino, and Martin Starr—not to mention comedy legends Jane Lynch, Jennifer Coolidge, and Megan Mullally. (It comes as no surprise that this cast now numbers three Emmy winners and a trio of nominees.) Are we having fun yet?!
ABC
Feb. 8 – "A Million Little Things" Season 5
Feb. 8 – "Not Dead Yet" premiere
Feb. 19 – "The Company You Keep" premiere
Acorn TV
Feb. 6 – "Bloodlands" Season 2
Feb. 6 – "The Madame Blanc Mysteries" premiere
ALLBLK
Feb. 16 – "Double Cross" Season 4
Apple TV+
Feb. 3 – "Dear Edward" premiere
Feb. 17 – "Hello Tomorrow!" premiere
Feb. 24 – "Liaison" premiere
BET+
Feb. 23 – "The Ms. Pat Show" Season 3
Comedy Central
Feb. 8 – "South Park" Season 26
The CW
Feb. 8 – "The Flash" Season 9
Feb. 8 – "Kung Fu" Season 3
Disney+
Feb. 1 – "The Chorus: Success, Here I Go" premiere
Feb. 10 – "Marvel's Moon Girl and Devil Dinosaur" premiere
Feb. 22 – "The Low Tone Club" premiere
Fox
Feb. 16 – "Animal Control" premiere
FX
Feb. 22 – "Snowfall" Season 6
HBO/HBO Max
Feb. 6 – "C.B. Strike: Troubled Blood" premiere
Hulu
Feb. 1 – "Taiwan Crime Stories" premiere
Feb. 8 – "Santo Maldito" premiere
Feb. 15 – "Horario Estelar" premiere
Feb. 16 – "Wu-Tang: An American Saga" Season 3
Feb. 17 – "Animaniacs" Season 3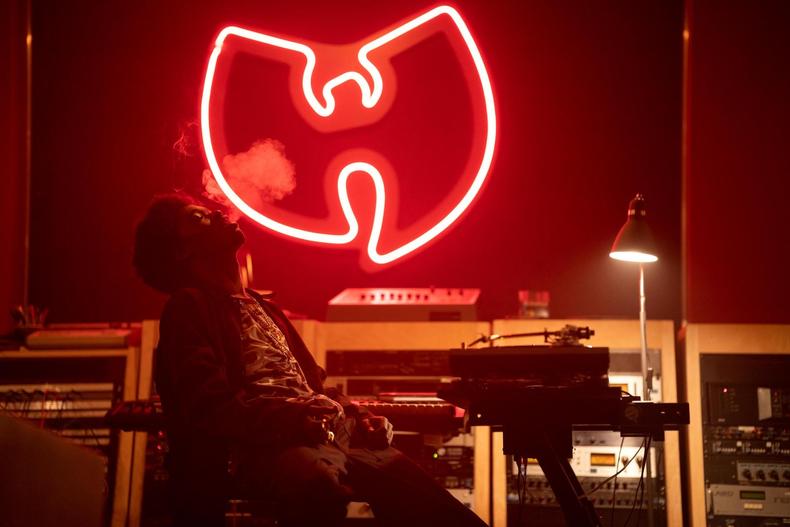 Vanessa Clifton/Hulu
NBC
Feb. 19 – "Magnum P.I." Season 5
Feb. 26 – "The Blacklist" Season 10
Netflix
Feb. 1 – "All Eyes on Him" premiere
Feb. 1 – "I Will Be Your Bloom" premiereFeb. 2 – "Freeridge" premiere
Feb. 3 – "Class" premiere
Feb. 8 – "The Exchange" premiere
Feb. 10 – "Love to Hate You" premiere
Feb. 10 – "You" Season 4
Feb. 14 – "In Love All Over Again" premiere
Feb. 15 – "Eva Lasting" premiere
Feb. 15 – "The Law According to Lidia Poët" premiere
Feb. 15 – "No Filter" premiere
Feb. 15 – "Red Rose" premiere
Feb. 17 – "Community Squad" premiere
Feb. 17 – "Ganglands" Season 2
Feb. 17 – "A Girl and an Astronaut" premiere
Feb. 23 – "Outer Banks" Season 3
Feb. 24 – "Who Were We Running From?" premiere
Ovation
Feb. 11 – "Murdoch Mysteries" Season 16
Paramount+
Feb. 16 – "Star Trek: Picard" Season 3
Peacock
Feb. 23 – "Bel-Air" Season 2
Prime Video
Feb. 3 – "Harlem" premiere
Feb. 17 – "Carnival Row" Season 2
Feb. 22 – "Melody" premiere
Feb. 24 – "The Consultant" premiere
The Roku Channel
Feb. 3 – "Children Ruin Everything" Season 2
Starz
Feb. 24 – "Party Down" Season 3
Sundance Now
Feb. 23 – "Blue Snow" premiere
SyFy
Feb. 1 – "The Ark" premiere