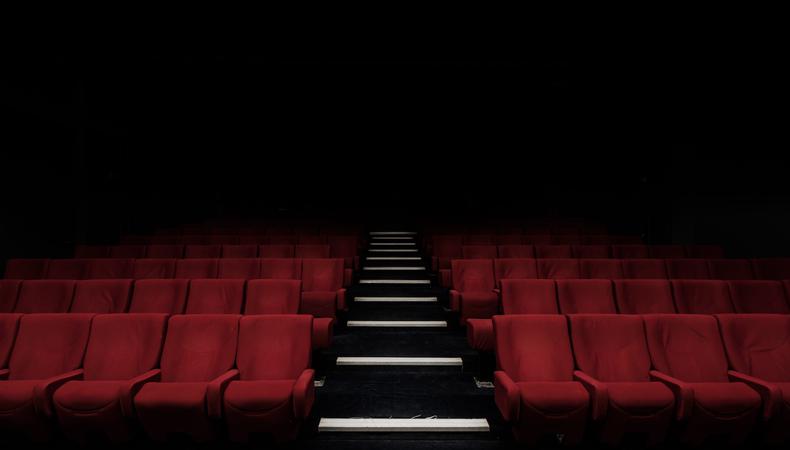 New York Senator Chuck Schumer held an event Sept. 18 in Times Square to advocate for the Save Our Stages Act, a bill he's co-sponsoring that would provide $10 billion in federal relief money to businesses that provide live events.
"The Phantom of COVID has hit Broadway," said Schumer, standing in front of the TKTS booth, in remarks that referenced a number of musical theater titles. "Revenues have been and still are totally 'Frozen,' and thousands of hard-working 'Guys and Dolls' from across this city are fighting hard to keep the stages alive, the stories told, and the shows going on. We're fighting to make sure New York City and Broadway get a 'Lion King's' share of federal relief."
Save Our Stages was authored by Senators Amy Klobuchar (D-MN) and John Cornyn (R-TX) and introduced on July 22. The bill would provide grants of up to $12 million, through the Small Business Administration, to help cover operating expenses until Dec. 31, 2020. It would also provide "a supplemental grant that is equal to 50% of the initial grant," for operating expenses until June 30, 2021. It currently has 42 co-sponsors in the Senate. The companion bill in the House is led by Representatives ​Peter Welch (D-VT) and Roger Williams (R-TX).
"This money is flexible," said Schumer. "They can use it for whatever they need to stay in business, including paying key valued employees who we don't want to just leave."
It has been estimated by Dr. Anthony Fauci that live performances will likely not resume until sometime in 2021. That means performance venues are at risk of shuttering permanently. The Brookings Institute, in their recent report, "Lost art: Measuring COVID-19's devastating impact on America's creative economy," estimates that the pandemic will cause a loss of "2.7 million jobs and more than $150 billion in sales of goods and services for creative industries nationwide, representing nearly a third of all jobs in those industries and 9% of annual sales."
The study then continued with: "The fine and performing arts industries will be hit hardest, suffering estimated losses of almost 1.4 million jobs and $42.5 billion in sales. These estimated losses represent 50% of all jobs in those industries and more than a quarter of all lost sales nationwide."
Said Charlotte St. Martin, president of the Broadway League, at the Times Square event: "Productions need money for rehearsals to get people back because they haven't been performing for nine months, to get thousands and thousands of cast members and get them working."
This is part of an ongoing campaign from arts workers and appreciators alike to advocate for federal relief for the arts. Be an Arts Hero, a grassroots campaign that has been advocating since July, has Billy Porter, BD Wong, and Jane Krakowski as ambassadors. "The arts and culture are the second largest economic driver in the nation—$877 billion in value to the U.S. economy, that's 4.5% of the GDP," said Porter in an interview with MSNBC. "In 2019, Broadway sold more tickets than all of the New York sports teams combined, creating a revenue of $1.8 billion in ticket sales."
On Sept. 17, Actors' Equity Association sent a joint letter to Congress, which was signed by more than 260 theaters. "The pandemic has decimated the live performing arts," the letter said. "Our industry was one of the first to shut down, and our venues remain dark in most states. According to one national study, the industry has already realized $9 billion in losses. That is why we are writing to seek an emergency $9 billion in supplemental funding for the National Endowment for the Arts, National Endowment for the Humanities, and Corporation for Public Broadcasting."
Unfortunately, the Save Our Stages Act is part of a relief package that has since stalled in Congress. Speaking at the Sept. 18 event, Schumer urged listeners to contact their Senators and say, " 'We need you to support Save Our Stages,' and we will get this done."