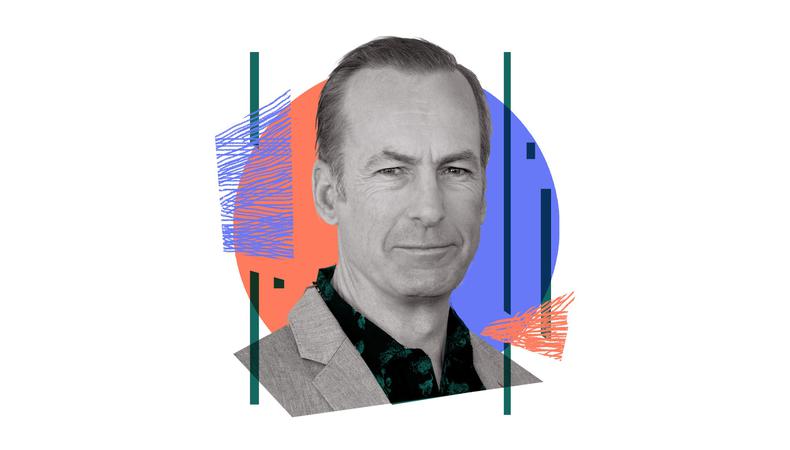 Prior to appearing as sleazy attorney Saul Goodman on "Breaking Bad" and later leading its spinoff, "Better Call Saul," Bob Odenkirk primarily worked in comedy. He wrote for "Saturday Night Live" in the 1990s and was the co-creator, writer, and executive producer of "Mr. Show With Bob and David." Landing the role of Saul changed everything, earning him critical accolades and awards nominations, and showcasing the breadth of Odenkirk's impressive talent. Catch him next on the big screen in Ilya Naishuller's action film, "Nobody."
Nowadays, creatives can write and perform their own material. Was that the case for you early in your career, or did you feel that you needed to pursue acting to be able to perform?
I always loved to do both. I loved to write, and I loved to perform with my friends. I never pushed myself forward as the sole performer. My heroes were the guys in [Monty] Python who were obviously writing their own material, but also writing for each other. They weren't just writing solo pieces. Eric Idle maybe wrote the most solo pieces in that group, but even he was writing [funny parts] for other people. So I was always going down that route. I would write the funny thing, and then I'd give myself a role if I should get one. Otherwise, I was happy throughout my career to write for many, many other very funny people.
"I don't like the idea of somebody else deciding whether I get to perform or not."
Do you have a history with Backstage?
I always perceived it as [being] for pure theatrical acting, and even though I felt, as a young person, I might have some ability in that area, I never pursued it. I did one play called "Line" by Israel Horovitz in Chicago when I first moved there, but outside of that play, everything I did was comedy, sketch comedy, standup comedy. It was all focused in that world. I would look at it, and it intimidated me. Being a straight actor is intimidating. One thing about comedy is, to a great extent, you can put yourself on stage. You can do standup; all you gotta do is sign up, and they'll give you that time, and it's yours—you've got the stage. With sketch comedy, you can get a group together and find your own stages to perform on. Obviously in theater, many people join a theater company or form a theater company, and that's the equivalent of what I'm talking about. To such a great extent in drama acting, you need to audition, to read, and to present yourself and then to be picked. And I don't like the idea of somebody else deciding whether I get to perform or not. You should start your own theater company if you're an actor. You should have a theater company that you can work at regularly. The idea of it being in someone else's hands whether you get to do what you love—I was not up for that.
What advice would you give your younger self?
I would love to have been able to reassure myself that I had what it takes, and to proceed with a little more confidence and patience. I was hardworking, for sure—almost hyperactively hardworking. I wish I could've proceeded with more confidence and better perspective.
What was your first day on a professional set like?
Doing "Saturday Night Live" was a big professional gig, but when you asked that question, I can't help thinking of "The Ben Stiller Show," where it was a group of friends and we got our own show. The trappings of a real show were around us—catering, locations that had been approved. And we were in charge. We were in charge of the writing, Ben was directing, or friends of ours were directing. It was a great feeling, a joy. A great, crazy, ridiculous, joy.
I can imagine you had a lot of big breaks throughout your career, but I'm wondering what you consider your big break to be.
There have been so many key moments; it's hard to pick one that matters most. I think "Better Call Saul" and the choice that Vince Gilligan and Peter Gould made to write that show is probably the biggest gift I ever got from the universe. It beats everything else. To such an extent, I pursued getting the job on "Saturday Night Live," and if I hadn't gotten the job on "Saturday Night Live" as a writer, I would've carried on, not blinking. I was doing what I was going to do, and that was not going to change. I think it would've led, in many ways, to the path that I went down. But this was such a big break, such a big opportunity, and it really comes off Vince and Peter having the inspiration to dig into that character.
Do you feel like that's informed the projects and the roles you've gotten to do since then?
In every way. The degree they allowed me to dig deeper into a character, the amount of time I got to spend onscreen existing in another person's skin, being another person, the patience that shows. It just allows you to play a character with a degree of sensitivity and specificity that a lot of things don't make room for. And that has given me the opportunity, I think, to be in Alexander Payne's film "Nebraska" and Steven Spielberg's film "The Post" and [Greta Gerwig's] "Little Women." That opportunity to show a degree of granularity to my characterization on "Better Call Saul" is what gave me all these other opportunities.
READ: Why the 'Better Call Saul' Stars Aren't
Afraid to Look Ugly on Camera
What is your worst audition horror story?
I didn't really audition much. When I was a writer on "Saturday Night Live," I was visiting my brother Steve. He was getting married in Phoenix. I got a call from my agent; he said, "They want to see you for a part." And I said, "Well, I'm a writer on 'Saturday Night Live.' How did they see me as a performer?" And he said, "I don't know, but they did. They want you—definitely you. You've got to get in here and read for this part." So I double- and triple-checked, because I was going to leave my brother's wedding get-together. I didn't miss the wedding. I flew from Phoenix to L.A., I went to Fox, and I did the reading, and I was not who they were thinking of. And I knew it before I flew in! We still had to do this meeting where we chatted, and I left. And I'm sure the producers were like, "What were we thinking? That was not the comic we were considering." They eventually got the right name and got the right guy for that part, which was a hosting part. The person who did it was a comedy writer, so they kind of were right. It was Steve Skrovan.
What's the wildest thing you've ever done to get a role?
I really wanted to do "The Office." I auditioned to play the boss in the American "Office." I don't know that I did anything special except call my agent and say, "Come on! I want that part." But in the end, my friend, [showrunner] Greg Daniels, went with somebody named Steve Carell. I think it worked out for them all.
How did you first get your SAG-AFTRA card?
I got my AFTRA card from being on "SNL." I was a writer there, but I did a few one-line roles, which they'll sometimes have writers do. Ben Stiller got me my SAG card [for] "The Ben Stiller Show."
What's one performance every actor should see and why?
I think everyone should listen to a Derek and Clive comedy bit called "This Bloke Came Up to Me." That's an example of the best improvisation I've ever heard put on tape or presented. Just listen to how Peter Cook builds on the concept Dudley Moore initiates in that audio recording. As far as onscreen performance, I think you can get a lot out of documentaries. The movie "Minding the Gap"—watch that movie. You'll see a bunch of people behaving like people, and I say, aim for that when you're acting. Aim for that level of authenticity.
This story originally appeared in the Jan. 21 issue of Backstage Magazine. Subscribe here.
Looking for remote work? Backstage has got you covered! Click here for auditions you can do from home!