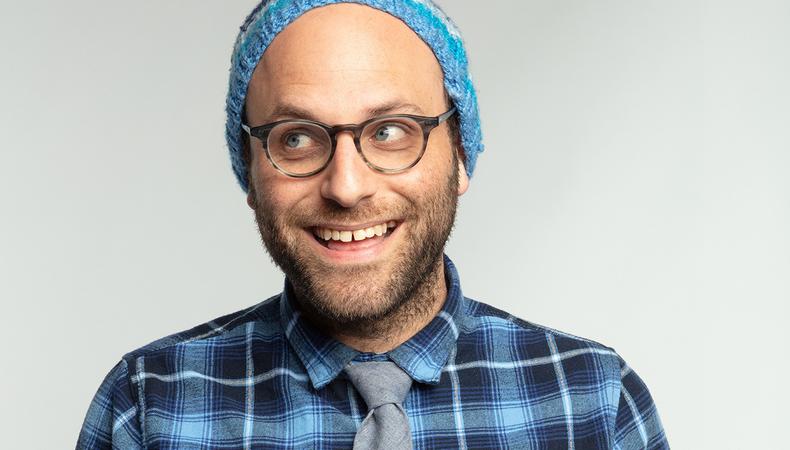 "In the Envelope: The Actor's Podcast" features intimate, in-depth conversations with today's most noteworthy film, television, and theater actors and creators. Full of both know-how and inspiration, "In the Envelope" airs weekly to cover everything from practical advice on navigating the industry, to how your favorite projects are made, to personal stories of success and failure alike. Join host and Awards Editor Jack Smart for this guide on how to live the creative life from those who are doing it every day.
Both a witty Hollywood satire and a surprisingly deep character study of humanoid animals, Netflix's Emmy-nominated, Annie Award–winning "BoJack Horseman" challenged and expanded TV audiences' perception of adult animated series. According to its creator, Raphael Bob-Waksberg, the beloved comedy began with a simple question: "How do I write good?"
It's the question that launches pretty much any kind of writing project, jokes the comedian, producer, voice actor, and author. "I've written six seasons of a TV show with great help from an incredible staff of writers and other collaborators, but I still feel like I don't know what I'm doing. I've kind of freed myself of the expectation that I ever will."
So his advice to aspiring Hollywood writers, naturally, is to "stop asking that question and just start writing.... Part of being a writer is just getting it in your bones, getting the muscle memory down, just doing it. I think we're so often, as writers, afraid of writing something that is less than perfect, and that fear paralyzes us. I'm a big fan of writing less than perfect things."
Raised in California and inspired in his early years by "The Simpsons" and talk show hosts like David Letterman and Conan O'Brien, Bob-Waksberg studied theater at Bard College and cut his teeth writing and performing in comedy troupes. Meeting illustrator and production designer Lisa Hanawalt eventually led to co-producing both "BoJack Horseman" and her adult animated series "Tuca & Bertie." Last year he teamed up with Kate Purdy to co-create the Amazon Prime Video dramedy "Undone," using special Rotoscoping animation technology. His "In the Envelope" podcast interview has plenty of advice for writers, actors, and particularly anyone looking to get involved in the voiceover industry.
Apply: Voiceover Casting Calls & Auditions Near You
Animation, as Bob-Waksberg points out, is one of the few areas of film and TV production still mostly going strong amid the COVID-19 pandemic's ongoing shutdown of the industry. Even before the disruption, he says, "I feel like there are exciting things happening in animation. There are new kinds of stories happening in animation that haven't been told before."
For many actors, he adds, "it would behoove them to have that skill set in their tool belt." Voice acting is not dissimilar to on-camera acting in many ways. "You want to allow yourself to be flexible," he continues. "The more variety and the more options you can bring your collaborators, the more an asset you are to have on set or in the recording booth. And then I think it's very frustrating when an actor comes in and they have decided, 'This is how this line should be said.'
"It's important to think about how you communicate stuff with just your voice, without the benefit of physicality," he says. Voice actors can ask all kinds of questions in that quest to provide variety during their recording sessions: "How do you give something 'air quotes' with your voice? How do you wink at somebody with your voice? How do you leer at somebody?... What if instead of playing [a sad line] very sad, I tried to lighten it or tried to be funny with it? Would that help the sadness come through even more?"
Great actors in animation also don't get enough credit for generating chemistry using only their voices, or turning mediocre material into gold, he says. "I don't believe there is any line bad enough that a good actor can't save."
As for an example of great voiceover acting? Bob-Waksberg points close to home: the voice behind the title role, BoJack Horseman: Will Arnett. Specifically, he cites the episode-long monologue of "Free Churro."
"If you are a voice actor, I think it is really instructive to listen to what he does and how he modifies and modulates his voice. I think he's such a pro when it comes to hitting jokes and finding the comedy in lines, but he's also an incredibly emotive, emotional actor, and he gives a very precise technical performance in that episode. And so I think if you are interested in voice acting, I think it is a performance worth studying."
Tune into Bob-Waksberg's interview at any of the platforms below for more insights. And don't forget to subscribe to "In the Envelope" wherever you get your podcasts!
Listen now on:
Looking for remote work? Backstage has got you covered! Click here for auditions you can do from home!