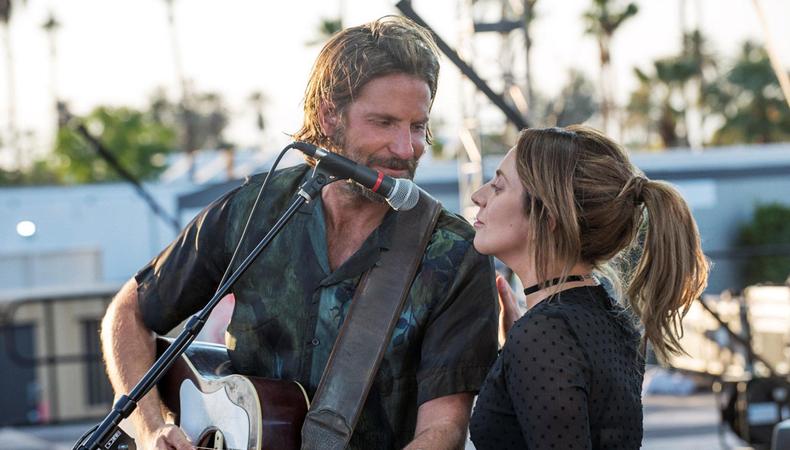 Stars are just like us: They beat themselves up unnecessarily.
Bradley Cooper is no exception. The multi-talent, who made his feature directorial debut with "A Star Is Born," is currently nominated for Academy Awards for both acting and adapted screenplay. However, he was not recognized for directing and frankly, he's bitter about it.
In an interview with Oprah—because to whom could you more easily bare your soul?—Cooper recalls receiving news of the nominations he did and didn't get when the announcement came out last month.
"I was in New York City at a coffee shop and I looked down at my phone, and Nicole [my publicist] had texted me and they said congratulations on these other things, but they didn't tell me the bad news," he said on "Oprah's SuperSoul Conversations From Times Square." "I went, 'Oh wow,' and the first thing I felt was embarrassment, actually felt embarrassed that I didn't do my part... [I thought], 'Oh gosh, I didn't do my job.' "
What are YOU waiting for? Check out Backstage's film audition listings!
Oprah (who, apropos of nothing, is an Oscar voter), was appreciative of Cooper's candor on the matter. "I'm at least glad you said that," she says. "If I were you, I'd be feeling some kind of way about it."
"Some kind of way" may just be the most relatable words to ever leave the mouth of Miss O. We've all been there: let the one negative review trump the positive ones, the one bad audition permeate the great one. And, as Cooper makes clear, that impulse doesn't go away with success.
The truth is, negativity will persist throughout your entire career, and if you want to make a long-term go of it, you have to learn to funnel it into something else. As Backstage Expert Valerie Fahren explains, that is a choice, and one only you can make.
"If you try and actually [stay positive] every day, you will get into a routine, attract positive people, and retain your sanity while on your journey," she says. "Look at the positive side of your career. Be happy you have an agent. Be happy you are talented and have the opportunity to share your creativity. Be happy you are in class and learning. Be happy for an audition, for the opportunity. If you don't get the part, look at what you can learn from the experience. Look at what others are doing to improve themselves. Write down all of your good qualities and review them often."
Whether you were snubbed for an Oscar or a supporting role in a local theater production, it is up to you to carry on anyways—and then tell that negativity exactly where to go.