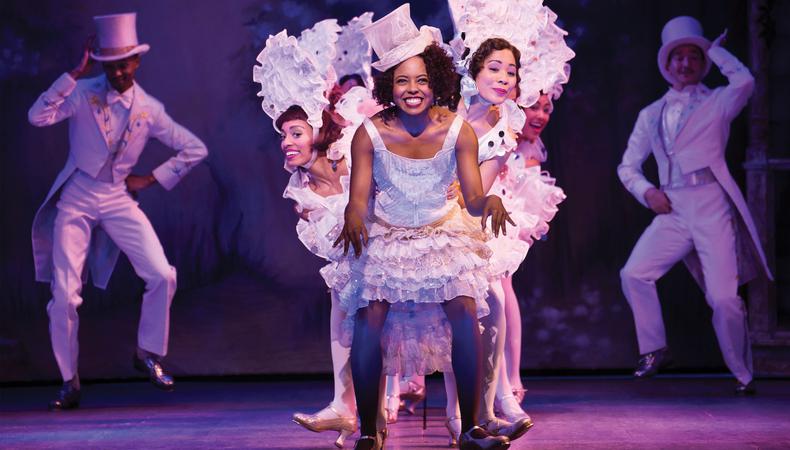 The Broadway Advocacy Coalition is currently accepting applications for its inaugural Artivism Fellowship. Through Sept. 22, eligible artist-activists are encouraged to apply; this year's fellowship is specifically intended to support both cisgender and transgender Black women.
The opportunity has been "created to support artist-activists using their tools to have an impact on the world around them," the application reads. Through financial assistance, mentorship, opportunities for networking, and various workshops, the fellowship is intended to nurture "artist-activists focused on issues related to systemic racism and criminal justice reform, and using narrative or stories in their work."
In order to apply, you must be located in the United States. However, you do not need to have an extensive portfolio of work; any examples of art-as-activism you can provide are welcome. The six-month program will begin this December and go through May 2021, culminating in a final presentation that you will work on and develop throughout the session.
The program will also include regular gatherings of fellows with BAC staff and mentors (held virtually, at least initially). A calendar of activities and events—monthly at first, and then with increasing frequency—will be provided, and it is expected that fellows be present for all programming.
"At BAC, we believe in the power of the arts to support and promote social change," the application continues. "We believe that if more artists were given the tools, resources, and relationships to use their skills towards promoting change, the world would be a more just and equitable place. We hope to uplift, support, and amplify the work of these fellows and artists. We also know that we're not the only ones doing this work, and it's important that we acknowledge and uplift the Black women already existing in this space."
READ: Will a Post-COVID Broadway Be a Fairer One?
The nominating committee for this first class of fellows will include a mix of BAC members and industry professionals including Zakiyah Ansari, Amber Iman, Andy Jean, Imani Mfalme, and Liza Jessie Peterson. The selections will be announced in November.
The Broadway Advocacy Coalition was founded in 2016 by members of the Broadway musical "Shuffle Along," in part as a response to the murder of Eric Garner at the hands of police. Following the swell of Black Lives Matter protests that have been occurring throughout the world since this past spring, BAC has reinvigorated its efforts to combat systemic racism, and, specifically, to make Broadway a less anti-Black space.
"We're in a pandemic, there aren't any distractions, and Broadway is in a moment of pause right now, so it is an opportunity for us to reflect," Adrienne Warren, a founding member of BAC, told Backstage earlier this year. "[It's a chance] to investigate what has gone on thus far and to move forward, because people now have the time and are willing to listen, because you're going outside and you're passing protests every single day. You see the pain—literally. You turn the TV on, you can see it in front of you. Of course it's influencing what is going on in the industry right now; there's no question about it."
This story originally appeared in the Sept. 10 issue of Backstage Magazine. Subscribe here.