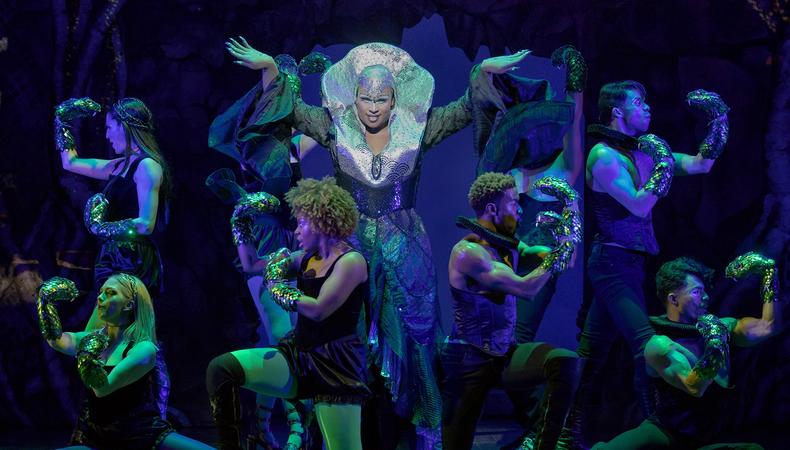 As the national discourse on gender evolves, so has the process of casting.
ProductionPro, an increasingly popular app that digitizes scripts for industry workers, released data revealing how the machine of Broadway is run. In the company's report, Broadway by the Numbers, the nitty-gritty from costs to casting is laid bare. A new category demonstrates how gender statistics have changed: out of 365 characters, "nonbinary plural" characters made up 0.27 percent of Broadway's slate from May 2018 to April 2019; 7.1 percent of characters were not specified by gender. Sixty-one percent of characters were male, and 32 percent were female.
Advocating for change in an industry that has traditionally relied on binary descriptions of gender for characters and casting (not to mention awards) has proven to be an uphill battle, a recent article in them. reports. Whether it's audition notices, costume fittings, or dressing room assignments, industry practices are being reconsidered as more actors identify outside of the binary of male and female labels.
The high-profile advocacy organization, GLAAD regularly monitors the representation of gender diversity in television and film. The organization reported 2018 to be an improved year for trans representation on the small screen with 26 characters total—17 trans women, five trans men, and four non-binary actors. These figures represented an increase of nine characters from 2017.
When it comes to film, in 2018, GLAAD reported a year-over-year decline in queer representation from 2012. Using the Virto Russo Test, few movies passed. The test gives points to projects featuring a character who identifies as on the LGBTQ spectrum whose presence is essential and whose identity is not the sole contribution to the plot. Gay men were the most frequently portrayed demographic, the report claimed. There were no trans characters in major studio releases in 2017.
When trans actors land gigs, they often face challenges with receiving the appropriate professional credit. In June, SAG-AFTRA, the U.S. union for screen talent, joined the Transgender Law Center, the LGBTQ Task Force, and GLAAD to put pressure on IMDb to stop publishing the assigned-at-birth names of trans actors without consent. The practice is highly controversial and offensive to actors reclaiming their identity.
ProductionPro's statistics also reveal shocking gender dichotomies for artists who identify as female. According to the data, seven Broadway shows had no females on their creative team—including writer, director, choreographer, or designers (whether scenic, costume, lighting, sound, makeup, or hair). Six productions, however, had 50 percent or more of these jobs occupied by female-identifying artists.
Eighty-seven percent of Broadway directors were male this season. Twenty-four percent of choreographers and 13 percent of writers were female. Two percent of Broadway writers were "judy," the preferred gender pronoun of playwright Taylor Mac.