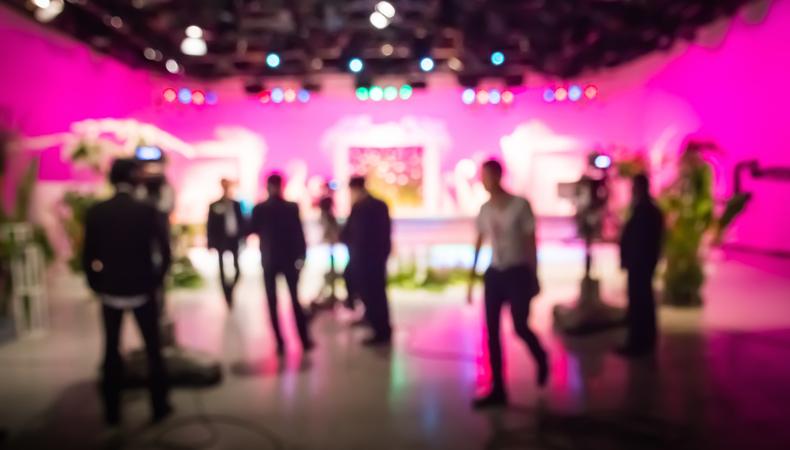 California is making more films and more money thanks, in part, to tax credits, trumpets the state's film commission. What does this good news mean for you, dear actor? More gigs in the Golden State, of course.
In a recent news release from the California Film Commission, 10 projects were announced as being qualified for the state's Film and TV Tax Credit Program 2.0 which, in 2014, tripled the size of incentives for projects shot there. With the expected blockbuster "Sherlock Holmes 3" on the roster, the commission is anticipating that the state economy will rake in over $310 million.
According to the commission, the 10 new projects planned for a California production will employ roughly 469 actors, 31,550 background actors or stand-ins, and 1,561 industry workers and crew for over 450 days of filming. A notable amount of the filming is expected to take place outside of Los Angeles' radius. "A key goal for Program 2.0 is to bring the economic benefits of film and TV production to regions across the state, and that's a goal we're achieving on a consistent basis," said Colleen Bell, executive director of the commission.
Competitive tax credit offerings have become a game of incentives among states in America. Most states have entered the arena by offering lucrative tax incentives for film and television to pick up shop and shoot in different regions of the country. Why? Statistics prove that when the entertainment industry comes to town, local economies benefit. Data to the contrary has been challenged by the Motion Picture Association of America. Even in states where politicians make a point to deride "Hollywood elites," few complain when Hollywood works in their backyard. However, when it comes to the top players nationwide, along with California, Georgia, and New York rule the roost.
Recently, Georgia experienced blowback for state legislation that limits access to safe abortion for women and trans people. Since the heat of the controversy this summer, several studios have pledged to look elsewhere. Statistics from the Georgia Department of Economic Development provided exclusively to Backstage in July have yet to tally the financial impact of abortion-bill boycotts.
New York has been working to keep productions in their state since California began incentivizing television projects that relocate to the West Coast. The Empire State is offering 40 percent tax credits during shooting and 45 percent during post-production. New York's state office for television and film boasts its $420 million tax program, and the billions of dollars pumped into the state economy.

When hundreds of millions can be banked, big-budget franchise films are the prize catches for film economy states. With "Avengers: Endgame" shot in New York and Georgia, and "Captain Marvel" shot in California, the three states are proving to be archrivals of epic proportions.