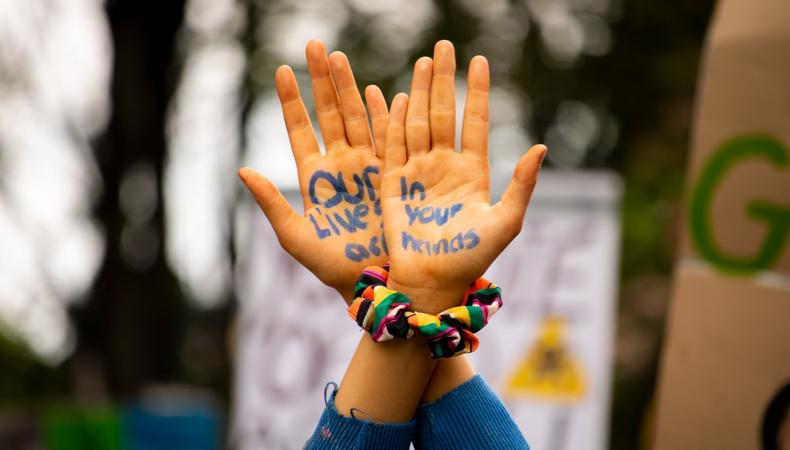 Since Republican legislators in deeply gerrymandered states like Georgia and Louisiana approved strict laws constricting access to abortion procedures, Netflix, Disney, WarnerMedia, NBCUniversal, and a California state assemblywoman have responded with efforts to protest by revoking in-state film and television production.
Addressed in a recent statement by Netflix Chief Content Officer Ted Sarandos, the streamer became the first major entertainment company to disavow the Georgia heartbeat bill and pledge support to the American Civil Liberties Union, which promised to challenge such laws in court. "We have many women working on productions in Georgia, whose rights, along with millions of others, will be severely restricted by this law," Sarandos told Variety.
Following Netflix's announcement, Walt Disney Company Chairman and CEO Bob Iger told Reuters, "I think many people who work for us will not want to work there, and we will have to heed their wishes in that regard." WarnerMedia told Deadline, "We will watch the situation closely and if the new law holds we will reconsider Georgia as the home to any new productions."
State governments have spent years vying for film and television productions to leave Los Angeles and New York City to shoot in less expensive regions and boost local economies. In 2018, Louisiana and Georgia hosted the same amount of television shoots in pilot season. Georgia has been one of the most competitive states, granting a 20 percent tax credit to most projects. In recent years, several blockbuster films have been shot in the state, inspiring a surge of actors and industry workers to head to the Atlanta area.
As a company, Netflix has been particularly expansive, with hubs popping up in New Mexico, New York, and around the world. However, Netflix has called Georgia home for a notable amount of projects, including its "Queer Eye" reboot, "Stranger Things," "The Haunting of Hill House," "Ozark," and the feature film "Holidate." The expanding company, credited for innovating how entertainment is accessed, is undergoing a drive to increase more original content, making the company one of the most sought-after producers for film-friendly economies.
"Given the legislation has not yet been implemented, we'll continue to film there, while also supporting partners and artists who choose not to," said Sarandos. "Should [anti-abortion legislation] ever come into effect, we'd rethink our entire investment in Georgia."
Republican politicians have not tried to hide that state legislatures are aiming to pose a direct challenge to Roe v. Wade with hopes that a conservative-leaning Supreme Court will overturn the 46-year-old law granting women the right to seek medical abortions. However, other state legislatures are aiming to fight back. California Assemblywoman Luz Rivas, a Democrat from the Los Angeles area, recently introduced a bill to incentivize film and television productions to cease operations in abortion-ban states and come to California. "States like Georgia and Alabama are turning women's rights into a race to the bottom," Rivas said in a statement. "I am proud to be a Californian because we value women."
In recent years, California politicians have been pitching additional tax incentives to bring major productions back in-state. Rivas hopes her bill will sweeten the sell. "California is both a leader in women's rights and the film industry," she said. "We hope those who are filming in these regressive states will come to California and share our values."
With a national tidal wave of anti-abortion bills, some celebrities in Hollywood have called for a boycott of such states. However, former Georgia gubernatorial candidate Stacey Abrams spoke to the Los Angeles Times, encouraging Hollywood not to boycott but to donate to the on-the-ground organizations working in states fraught with voter suppression.
"While I understand the calls for a boycott in Georgia, I'm going to follow a different path," Abrams stated. "I think the superior opportunity for Georgia, in the specific, is to actually use the entertainment industry's energy to support and fund the work that we need to do on the ground because Georgia is on the cusp of being able to transform our political system."
It is still unclear how this will affect the local industry as it relates to talent and crew, but Disney+ has picked filming back up on "Lady and the Tramp," starring Tessa Thompson and Justin Theroux, in Savannah, Georgia this month so a complete blacklisting is not currently on the cards.
Keep up with Industry updates here!