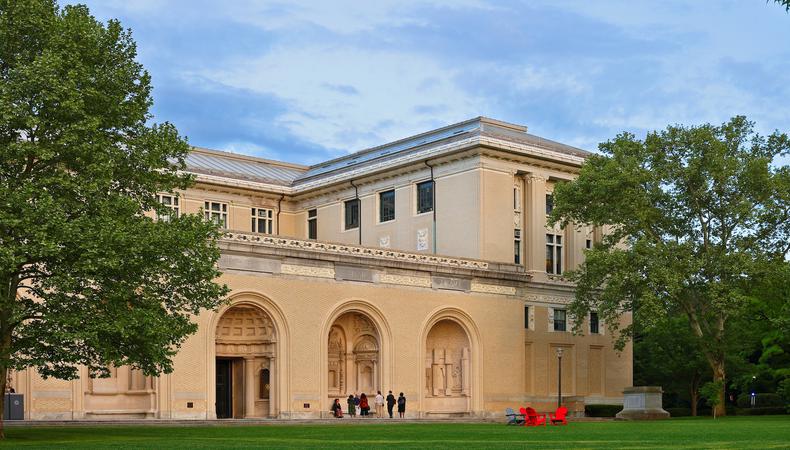 "The sheer number of students who are applying to BFA programs has almost doubled in the last couple of years," says Mica Harrison Loosemore. She is explaining why Carnegie Mellon University brought her on in 2018 to assist in the admissions process for the university's school of drama, one of the most prestigious in the country. That statistic alone could intimidate a hopeful student, but that is not why Loosemore is sharing it. In fact, she joined the staff specifically to help ensure each applicant gets the individual attention they deserve.
"My role during the audition and application time of year is really to help guide the applicants, answer all of their questions, and manage the prescreen and audition process," she says. She's also there to make sure parents and applicants alike have someone to contact when questions inevitably arise. "At that stage, we want to make it easy for the student so that they can apply," Loosemore says.
How to create your college dream school list.
In the pursuit of the best class makeup each year, even top schools like CMU want to offer help during what is inevitably a stressful time for those applying. "If this is the first student in their family who is artistically interested, and maybe they're at a school where their college counselor has never had somebody who's interested in theater before, [the application process is] a whole different ball game to try to understand and figure out," says Loosemore.
But she insists the process doesn't have to be a black hole of information. "As much as I can in my role, I want to alleviate those questions from families and help create a clear process with good communication," she says.
With such a high volume of applications, there unfortunately isn't time to audition every single CMU hopeful. But each prospective student's prescreen materials (including résumés, headshots, and recorded songs and monologues) do get seen by the artistic faculty, who make the ultimate decision. Those who pass that step—and get the go-ahead from the CMU admissions office on the academic side—receive an invitation to audition in person for that same faculty.
7 steps to nailing your college auditions.
At that point, Loosemore tries to make the process less nerve-racking. "I want them to have a better understanding [of], 'OK, this is what's going to happen when I go into the room. They are friendly and they're not going to bite my head off,' " she says.
CMU also goes on the road to find students. Along with audition dates at the university's home base in Pittsburgh, the team travels to New York City, Chicago, and Los Angeles. Loosemore, certainly, is not naive to the fact that there's a lot more work, and potentially travel, involved for prospective students when casting a wide net. "We try to be mindful of how many auditions the students have to manage and go through, and how much travel they have to take care of," she says.
Once the team has screened all the talent they'll see for that year, Loosemore takes a scrupulous look at those being considered—and not just at their grades and scores.
"I am reading all of those applications, both for performance students and nonperformance students, to make sure that we have a good handle on the class as a whole," she says. Then, finally, it's deliberation time. As a member of the team making the final decision, Loosemore does not take her responsibility lightly, and promises every individual student is part of something bigger: "I sit down and work with the faculty to make sure the class that we're selecting is the class that is best for us."
This story originally appeared in the Feb. 27 issue of Backstage Magazine. Subscribe here.