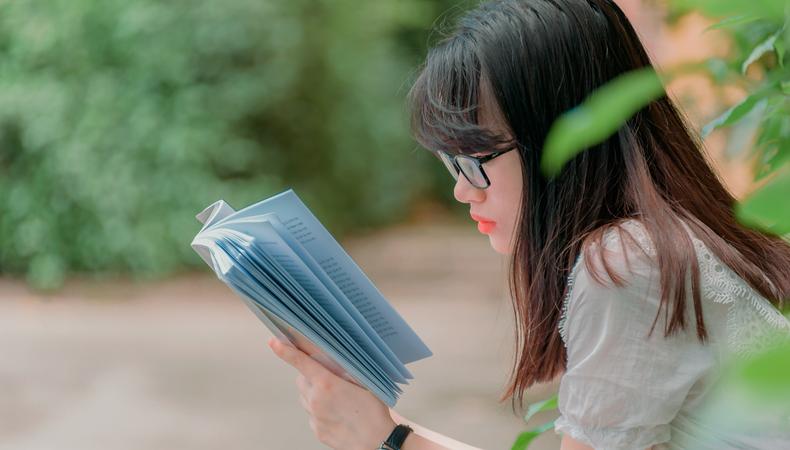 As a casting director, I mainly have actors audition with scenes from the script. However, on certain occasions, we'll have you perform a monologue. We do this if we're meeting actors on generals or if we want to see what they can do when they're auditioning for a certain role where we don't have sides yet, but we want to get a feeling of their essence for a character.
How Backstage Can Help You Find Your Next Monologue
Monologues can be used on other occasions as well of course, like when you audition for an agent or a manager. So it's important to have an idea of what monologues you can perform and know what to look for when choosing one.
Here are six things you should avoid when picking the right monologue to show your acting chops so you can shine!
1. Age inappropriate material.
The most important point is to pick an age-appropriate monologue. If you're 16 years old, don't pick a monologue for a 25-year-old. At showcases, I've seen actors pick monologues that make me cringe because they're doing something that is not age-appropriate. For example, if it's a monologue about being a college graduate and you aren't even in high school, you should pick something else that suits you better.
2. Monologues without a story.
Each monologue should be no longer than one to one and a half minutes, and it should have a beginning, a middle, and an end. Pick something that highlights your talents and, like a scene, has an arc to it so you're telling a story. It should show different attitudes and emotions so that your unique qualities come through. I definitely don't want to watch a one-minute monologue where you're angry, yelling, or being sad through the entire thing.
3. Not choosing your moments.
Make sure to make clear-cut choices. One thing I notice is that when actors are performing monologues, they tend to go super fast because they're reading one big speech. Slow down and make your moments. I like to see that you have range as an actor and a great way to show your talents is by performing with confidence and making strong choices.
4. Forgetting to have an objective.
You should have a clear-cut objective. Figure out your goal and what your motivation is. What is your objective and what are you trying to achieve in the monologue? Are you trying to convince someone of something? Make sure that you know to whom you're addressing in the monologue too. Are you talking to your best friend, a parent, a spouse, an enemy, a teacher, etc.?
5. Inappropriate content.
Don't pick a monologue with a lot of foul language or that has a lot of sexual connotations. It makes us uncomfortable and you don't want to create a bad impression in the room.
6. Choosing just one type.
Whether you pick a comedy or drama monologue is up to you, but it's a good idea to have one of each on hand. This way if you do a dramatic monologue and then are asked to perform a comedic one, you're prepared and not left with nothing to offer.
Whether you're performing in front of a casting director, agent, manager, producer, or director, it's important to leave a lasting impression. Pick something that communicates well to your audience. I always remember an actor that performs a monologue that showed their range, uniqueness, and the clear-cut choices they made.
Good luck acing your next monologue!
Looking for remote work? Backstage has got you covered! Click here for auditions you can do from home!
The views expressed in this article are solely that of the individual(s) providing them,
and do not necessarily reflect the opinions of Backstage or its staff.