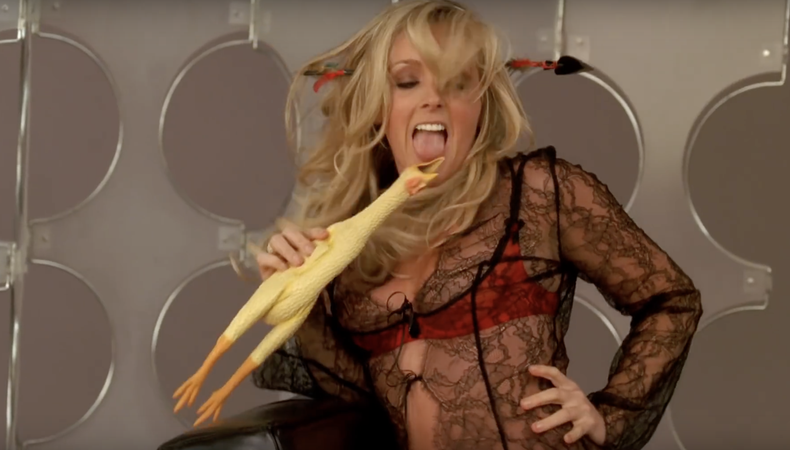 Sometimes, the reasons you're not booking work can be elusive—and sometimes they really aren't. Shortcomings with your demo reel definitely fall under the latter. But these issues, unlike say whether or not you are ever going to truly make it in this business, have simple solutions. We touched base with five casting directors on the maybe-obvious-maybe-not problems plaguing your reel, and how to fix them right here and right now.
You're not showcasing your true talent:
"Make sure to front-load your reel with your absolute best work. (And don't start it with a photo montage set to music; that style went out in the '90s.) As I mentioned before, most of the people viewing your demo reel have the attention span of a gnat and if you don't grab them immediately they will click away.
"Make sure your scenes feature you, not the other people in the scene. Just being in a scene doesn't mean it's worthwhile to show. I shouldn't have trouble identifying which character you are in a group of actors. You and your editor have to be merciless in editing your reel.
"Monologues tell me nothing except that you can memorize a large piece of material and are probably better for theater auditions. We need to see you interacting with your partner. We need to see you listening. For me, this is the most important part.
"In lieu of including everything, you can also post short individual clips of your scenes on various shows. Categorize them under 'drama' and 'comedy' so that we can view exactly what we need. They are, hopefully, short and concise and feature the best of you." —Marci Liroff, casting director, producer, and Backstage Expert
You're making it more complicated than it needs to be:
"From a casting perspective, there are two purposes for reels. First and foremost, to see what professional work you have done, so we know you've been vetted by other professionals in our industry and have experience in speaking roles on professional sets. And if you don't have that, which none of us do when we first start, a reel will just allow us to gauge your skill as an actor, which can easily be shown with great self-taped auditions.
"That's it. We just want to be impressed for either the first or second reason." —Shaan Sharma, session director, on-camera acting teacher, and Backstage Expert
You're saving the best for last:
"Here it is: The secret about demo reels is most of the time, people never watch past the first 10 seconds.
"Yes, it's true. Although I can't speak for everyone, what I've observed and experienced is that the vast majority of reels that are sent to casting directors get turned off in less than 10 seconds. I know you may be already scrolling down to the bottom of this article getting ready to write your lengthy, outraged comment. But before you go there, please let me explain." —Amy Jo Berman, casting director, acting coach, and Backstage Expert
You're not demonstrating range:
"Focus on showcasing your range: the types of roles and characters you can play. Don't include four scenes from the same project, playing the same character. Pick the best one or two scenes from that project and then diversify. We want to see a variety of roles and scenes across drama, comedy, action, etc., showcasing your range of looks and skills.
"Another option is to use scenes from past auditions that show your acting ability. This can be a good source for a wide range of scene content. On one movie I recently cast, I read an actress for a small role. The part didn't have a lot of lines but her manager sent me clips of her previous auditions that really showed her talent. When I sent her audition to the producers, I also included the audition link and she booked the job, largely because of the audition footage.
"When selecting scenes for your reel, do not include anything you are not proud of or is not the best representation of you. If you don't feel it is your best acting, it probably isn't—leave it off." —Lisa London, casting director and Backstage Expert
Using any clips that are less than stellar:
"Look at a demo reel as your two-to-three minutes max to show off the best possible you using material from jobs you have booked. Each clip needs to be the best so that your reel is the best. If any clip makes you look less than the best, don't use it. Often that reel is the first and only thing we see before deciding to bring you in or not. You will only have the right footage when you have the right footage. You can't rush it. It's better for us to see nothing than to see you submit something that's only OK, as then our impression of you is only OK. If all you have are clips of stage work, which, let's face it, are never really recorded with the best quality, and your goal is to book film and TV jobs, don't use those stage clips. Just wait until you have the best clips from film and TV. Waiting until you can do it the best way is part of what being a prepared actor entails." —Jeremy Gordon, L.A.-based casting director and Backstage Expert