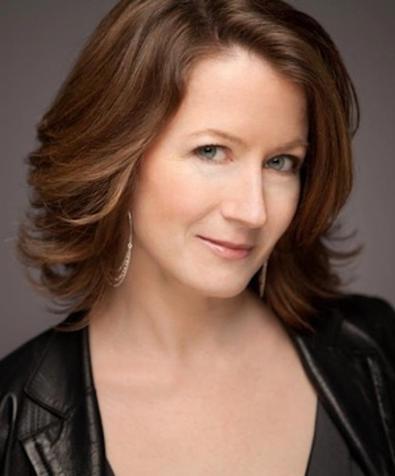 I have news for you: No one reads resumes.
Okay, that's not entirely accurate. But it isn't far from the truth either. I learned this while working at my first casting job at a London office that specialized in international features and mini-series.
Before the days of electronic submissions, we assistants were in charge of opening the daily mail and sorting through the stacks of headshots. Every available desk was piled high with manila envelopes. The casting associates would rip them open, glance briefly at the photos, and throw them into the appropriate pile according to role and project, or into the "Reject" pile.
As a recent convert from the acting world, I would flip the headshots over and peruse the resumes, much to their amusement.
"No one reads the resumes!" one of the associates chortled.
"But this guy went to the Royal Academy of Dramatic Arts! He has worked with Peter Brook!" I raised one poor actor's resume, horrified.
"Let me see," she countered. I showed her. "Nah, he's a reject. Toss it."
I took her cold reaction like a stab to the chest for all my years of acting and for all the actors I knew who were pining for a film career. Placing him gently in the "Reject" pile as if it were his final resting place, I bit my tongue and vowed never to become so jaded.
I've learned a bit since then. Now, I realize that she recognized most of those actors from prior auditions or from film and television appearances. She knew they needed to be of a certain caliber for the producers to consider them. Her many years of experience enabled her to make quick judgments.
Nevertheless, her comment stuck with me because I discovered there was truth in it. No one reads resumes, even when they do read them. What they actually do is scan them.
That's right. Just as people scan headlines when reading the news, casting directors and other industry folk scan actor resumes and only absorb the information they're looking for.
When we glance at your resume, we're looking for things we recognize: A production company, a director's name, a well-reputed acting coach, etc. We're also looking for credits that stand out. A guest star role on a network show carries more weight than one on an unknown web series (although that is quickly changing with the rise of high-quality web productions. If your web series is garnering 10 million hits an episode, you might want to include a parenthesis to that effect).
The key is to keep your resume crisp and clean so that our eyes go straight to the most important details. Put your credits by and large in chronological order (without listing dates; those only date you), pushing your more impressive ones towards the top where they're more visible.
If the director is well known, but the production company isn't, be sure we see who the director is. By the same token, if the studio is highly reputed, but the director is a newbie, ensure that the studio's name stands out. If you've yet to land any impressive credits, make certain that you're training with the best of the best.
I still feel a little pang whenever an actor's hard work goes unrecognized, but nowadays I understand the need for speed in the casting process. Like my former colleagues, I'm now able to glean much of the information I'm looking for with a quick glance at the page. You can help by giving us things we can scan and internalize quickly. Short and sweet wins the day.
This article was adapted from one of Lana's Tools for Actors newsletters. Subscribe here!
Casting Director Lana Veenker began her career in London and, upon returning to her Northwest roots, founded one of the top location casting companies in the country.
Recent projects include NBC's Grimm, now in its second season, and 64 episodes of TNT's Leverage. Gus Van Sant, Robert Benton, Guillermo Arriaga, Catherine Hardwicke and Tim Robbins figure among past film clients. Commercial accounts include Nike, Apple and Nintendo, and international campaigns from Shanghai to Santiago.
Lana is a member of the Casting Society of America and the International Casting Directors Network. She frequently lectures across the U.S. and abroad, most recently at The Actors Platform in London, IfiF Productions in Vienna, The Acting Studio in Berlin, Studio Bleu in Paris and Prague Film School.
Complete her survey to be entered into a contest for a free career consultation here.
She has been featured in The Hollywood Reporter, USA Today, MSNBC.com, MTV.com, AccessHollywood.com, and Wired, among others. Follow her on Twitter @lanaveenker.