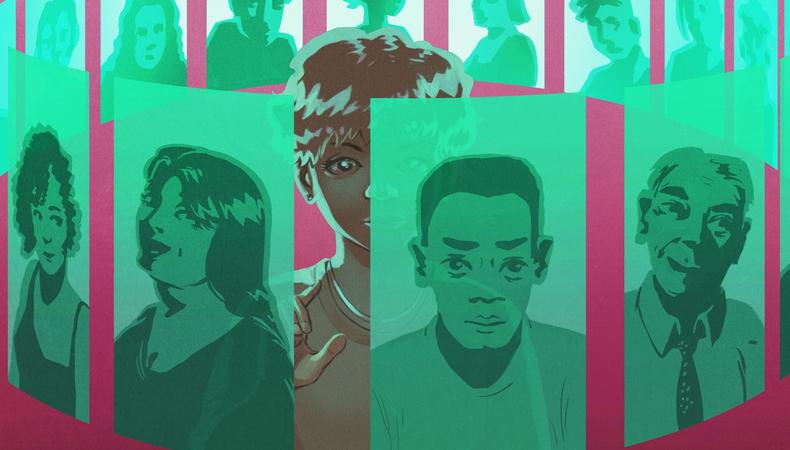 The ins and outs of a casting director's process can often be a mystery, but I'm here to break it down for you.
As CDs, our job is to collaborate with the filmmakers to bring their project to life by finding the perfect ensemble of actors. Sometimes, projects are simply offered to me directly; other times, I have to do the same dance that you do and audition for the job! I read the script, research the filmmakers, and come up with a few lists of casting ideas to give them a concept of how I'd cast their project. There are so many talented casting directors out there; in the end, it comes down to who you want to spend the next three months with going into war tied at the hip.
For films, I get a script and break it down by the characters. I sort out which are the leads, and which are the day players. Those determinations are usually made by the size of the role and how long they work in the schedule. Because so many movies are shooting out of town due to various states' tax incentives, I usually cast only the leads and co-stars out of Los Angeles, New York City, or London. The supporting cast and day players are cast on location. I used to go on location and do the casting myself, but it's become much more cost-effective to hire a local CD, whom I oversee. They do their auditions in their town and upload them to my website. Similarly, when I'm doing a talent search for a role, I can have up to 10 CDs working in various locations and reporting to me.
READ: An Inside Look at the Casting Process
When casting leads and co-stars out of the major markets, I go through my database and come up with a list of possibilities: wish lists, reality lists, and thinking-outside-the-box lists. Then I meet with the filmmakers to assess their needs and wants. For the larger, "star" roles for which we want a name, I make lists of suggestions and edit them down based on availability, cost, and interest. From there, we start to make offers to set our lead actors. Simultaneously, we start having auditions for the remaining cast.
To set the auditions process in motion, I send the project's script out to all of the agents and managers around town to ask for their submissions. Immediately, thousands flood my inbox, and my staff and I meticulously go through each one to narrow down our possibilities. Actors we're familiar with and like will go straight to producer sessions, and others whose work we don't yet know will have a pre-read with my office. In the pre-read, the actor auditions for the role and we work with them to direct them toward what we're looking for. I like to read opposite the actors so I can get a feel for their process and see if they're listening to me and truly interacting authentically. Meanwhile, my office is besieged by agents and managers with pitches and suggestions. (It's a symbiotic relationship, and we need to maintain good relationships with the agents and managers as much as they do us!)
The audition process can take anywhere from a few weeks to several months. Those we like will get a callback with producers and the director. We also tape all of our sessions and upload them to our website, so the creative team can weigh in. Depending on the project, between my team, the filmmakers, and studio and network executives, there can be as many as 20 people viewing the auditions.
READ: 7 Mistakes That Will Drive Your Casting Director Insane
After auditioning, we narrow down our choices and have final callbacks or tests. For most tests, we negotiate the actors' deal ahead of time. Business affairs usually does test deals, but the CD usually negotiates the actors' deals for the project, depending on how big the deal is. We work with the production manager to learn the schedule of the actors and the needs for the deal.
Once we've done all the testing, we begin the process of setting the cast in stone, which consists of trying to get 20 people to agree on one ensemble. It's not just a single person who has the ultimate casting decision, but a group of people coming together. Our job as CDs through that process is to oversee the final selection of talent to make sure the cast comes together in a cohesive, organic, and authentic way.
No project is the same, but as you can see, there are a lot of moving parts! Casting is a team effort; hopefully this gave you a peek behind the casting table's curtain.