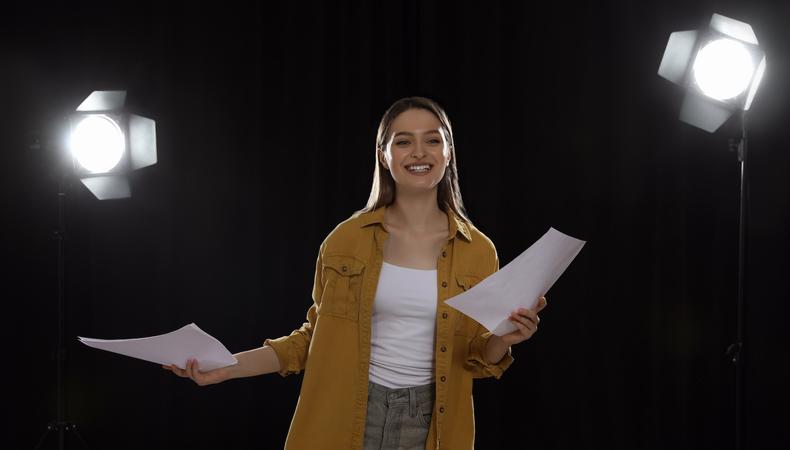 Casting a production properly is no simple task. The process involves a lot of moving factors and a lot of decision-makers. The executives of a project oversee and guide casting, while casting directors handle the day-to-day duties. It's like putting together a puzzle—the frame is already in place, and it's up to the casting director to find the pieces (or should we say actors) that will fit together to create the right picture.
Understanding how casting works is important for any actor or filmmaker. In the end, if a project isn't made up of a good cast, it's likely to flop. Here's a comprehensive look at the casting process, both for actors and potential filmmakers.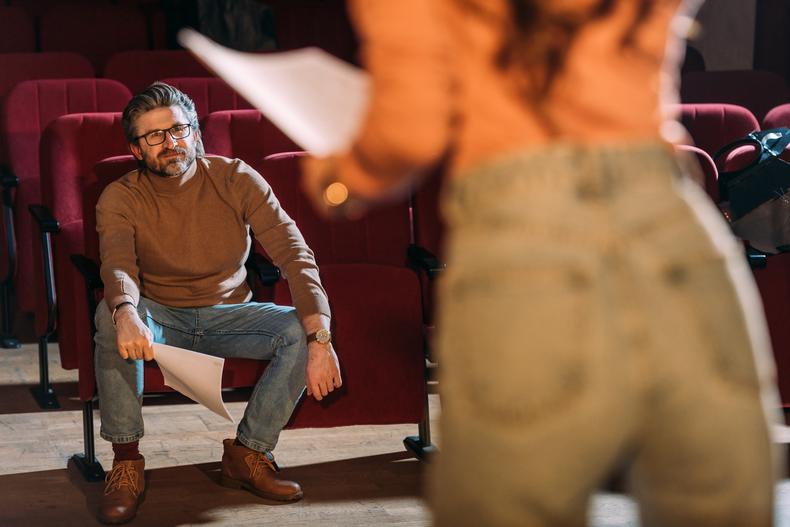 LightField Studios/Shutterstock
Casting is the process by which casting directors, producers, directors, and executives decide which actors will perform in a production—from lead roles to supporting parts and, occasionally, background talent.
For example, after a pilot is picked up by a network, casting starts almost immediately. Sharon Klein, executive vice president of talent and casting at 20th Century Fox, tells us, "My job is to assist, encourage, help navigate, and support my casting directors."
CDs are responsible for bringing in hundreds of actors for a role, while the executives get to pick "the one." Klein's participation usually starts with providing a list of names for the role.
"It gives a good jumping-on point in creative conversations with producers and [the] network.… Sometimes those names are cast, i.e., Zooey Deschanel ['New Girl'] or Kiefer Sutherland ['Touch']. It really depends on the project and network as to how far we take the name game," says Klein.
Bonnie Zane of Zane/Pillsbury Casting ("Suits," "Pretty Little Liars,") elaborates: "Sometimes we will make an offer to a 'name' right off the bat, especially if a pilot is cast-contingent on a lead." But often when producers come in with someone in mind, it's more of a type they want to go for rather than a specific actor they expect to get.
CDs and casting executives always work closely with the creators and producers during the casting process. Zane says the relationship a casting director has with the producers can be intense, since they will be spending a great deal of time together for however long (or short) it takes to cast a project. "You develop a shorthand and know how each other works. You know which actors they love—and which they don't love—and you know their taste. You know if they watch TV, or if you have to spend that extra time educating them on actors and their previous roles. You know how they like their sessions run, and if they are always a half hour late. You know if they like to direct actors in the room or if they prefer our help in guiding the actors," says Zane. All this information makes the process run more smoothly for the producers, CDs, and actors.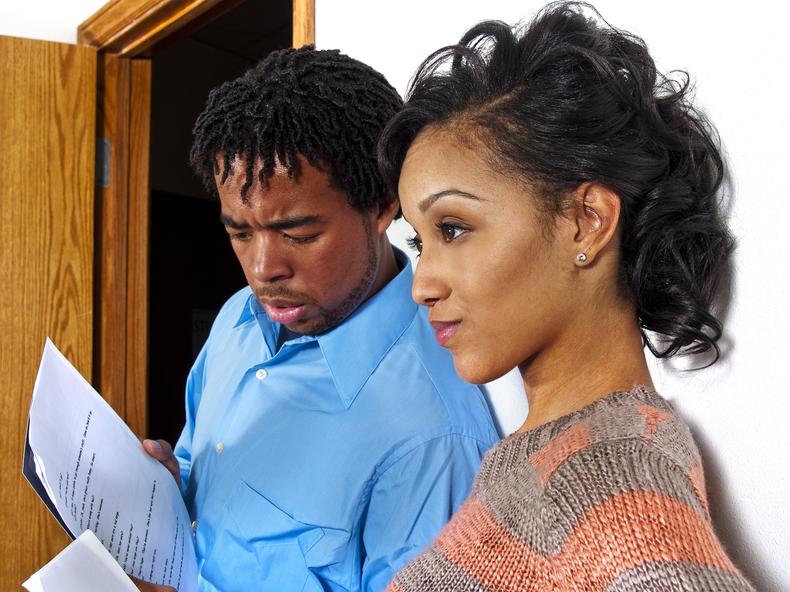 Rommel Canlas/Shutterstock
Casting calls are how CDs and those involved in the process find talent. These notices include the job description, the type of talent the production is looking for, where and when the project is filming, and payment. Sites, such as Backstage, offer actors go-to resources for finding and applying to casting calls. Here are some popular listings that are actively looking for talent: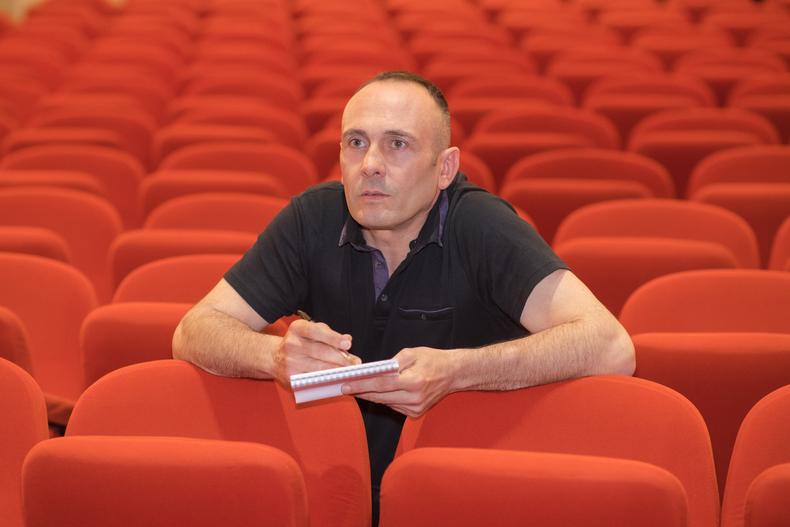 ALPA PROD/Shutterstock
Casting the right talent for the right role is crucial for a project to be successful. Think about your favorite show or movie—would it still be a hit if the lead were played by someone else? Most likely, the answer is no. Casting directors and their clients, aka the producers and directors, don't take the process lightly and look for key details in the audition process. Age, height, how well they read the copy, and chemistry are all big factors that lead to decision-making.
"The executives are looking for all the natural chemistry as well as appearance," Zane says. "We hear things like, 'He's too short to play opposite her' or 'They look too much alike. That will confuse the audience' or 'We'll hire her if she darkens her hair.' They are looking at the big picture. While performance is key, there are always other factors to consider."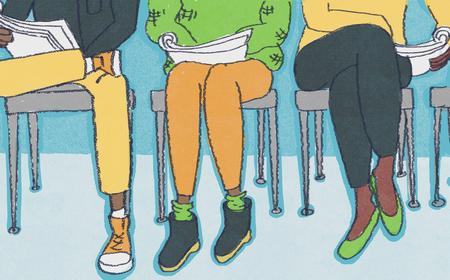 How to Audition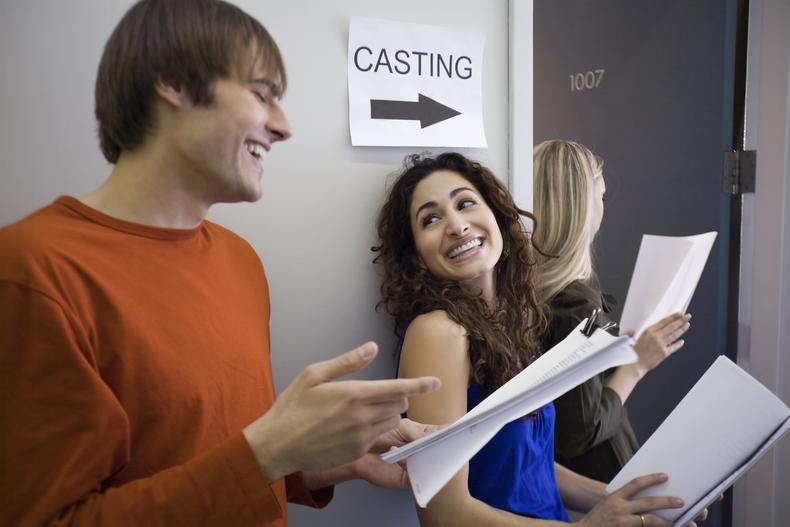 hazemsony45/Shutterstock
For those interested in a breakdown of how the process works, we've got you covered. Here, casting director Ken Lazer offers a step-by-step guide on what goes on behind the scenes.
Step 1: Get the specs
"First, we get the specs required from our client," says Lazer. "Let's take a female and male, age 20s to 30s, all ethnicities, and great with copy, as an example. We take these specs and put them out on a breakdown—which is where you might see them on Backstage.com.
"After the breakdown goes out, there are many submissions from agents and, if the breakdown is posted on a casting site like Backstage, actors as well. Then it's decision time: Who gets an audition? Here is what I do."
Step 2: Decide who gets an audition
"To start, I schedule the actors I already know who are great with copy," says Lazer. "Then, I always like to give new talent or talent I don't know an opportunity. However, I need to see some kind of video reel of the person's work. Résumés don't mean a thing since anyone can make up credits on a piece of paper. I want to see video footage. However, there are rare occasions that I will schedule someone I don't know based on their headshot and résumés—it does happen."
Step 3: Auditions and client review
Next comes the audition. If you're an actor, here's who you can expect to see in the room:
Casting director: The person who puts together and runs the early audition process, as well as oversees the room.
Casting associate(s): Assistants to the CD who mock up sides for actors to perform, take extensive notes, work the camera, and perform any other duty that makes the audition day run smoothly.
Audition reader or accompanist: If you're auditioning for a speaking role, an audition reader will recite lines as your scene partner. If the role involves singing, an accompanist will be there to provide the music.
On rare occasions, the actual creative team—the director, producers, and writers—will sit it on early auditions. But in most cases, your first time in the room will be filmed and sent to them to review at a later date.
"You come in, do your best, and you leave," says Lazer. "At the end of the day, I send the session to my clients to review. Actors have always asked, 'Do you take actors off your session?' The answer is yes, sometimes. I have to. If I'm giving someone a chance to audition for me and they give a poor performance and cannot take the direction I give, I have to take them off. My clients hire me for my knowledge and eye for the best talent for their projects."
For the most part, though, "it's rare that I have to take someone off my session," he adds.
Step 4: Callbacks
"After the clients—producers and director—have reviewed the session, they tell me who their selects are," says Lazer. "If there is a callback session, I schedule their selects to come in again to audition and maybe get some additional direction from the director. Then, when the callback is over, the actors leave."
Step 5: Final decisions from the producers and director
"Who books the job? Who makes the decision? Here lies the biggest misconception," explains Lazer. "Casting directors do not make booking decisions. The producers and director narrow down their selects from the callback and choose a first and second choice to present to their client. And then, they all make the decision on who finally books the job."