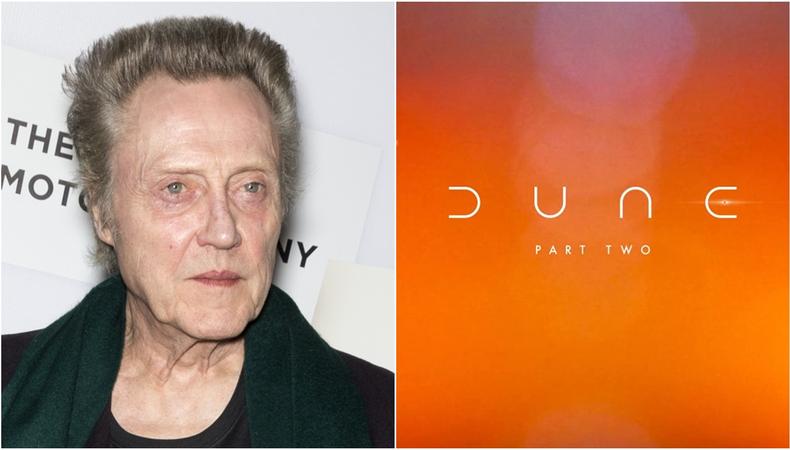 Greenlit means a project is officially a go, so all you have to do is follow these leads to stay up to date. You never know where you'll find an opportunity to land an audition!
As the highly anticipated "Dune: Part Two," starring Timothée Chalamet and Zendaya, heads into pre-production, more stars are joining the sequel. Christopher Walken is making headlines as he is the latest cast member to be announced. Want to learn more about Walken's upcoming role? Here's everything we know about this exciting casting announcement.
Christopher Walken Will Play Emperor Shaddam IV in "Dune: Part Two"
Christopher Walken is the latest star to join the cast of the highly anticipated "Dune: Part Two," the sequel to 2021's blockbuster. As announced on Thursday, the veteran actor is set to play Emperor Shaddam IV, "the ruler of the known universe who initially sends the Atreides family to Arrakis in order to cause their downfall."
With Walken will star Timothée Chalamet, Zendaya, Josh Brolin, Rebecca Ferguson, Stellan Skarsgård, Javier Bardem, and the previously rumored Florence Pugh and Austin Butler. Pugh is now confirmed to be playing Princess Irulan and Butler will play Feyd-Rautha.
The sequel to 2021's "Dune" was given the go-ahead back in October, after a surprisingly excellent box office turnout, garnering $41 million domestically in its opening weekend. (The film has since earned $108,327,830 domestically and $400,671,789 total worldwide.)
Along with its successful box office turnout, the film went on to win six Academy Awards—including Sound, Visual Effects, Production Design, Music Written for Motion Pictures (Original Score), Film Editing, and Cinematography.
Denis Villeneuve will return to direct the Warner Bros. and Legendary sequel from a screenplay he once again co-wrote with Jon Spaihts. The second part will pick up where the first film left off as, per IMDb, "Duke Paul Atreides (Chalamet) joins the Fremen and begins a spiritual and martial journey to become Muad'dib while trying to prevent the terrible future he's witnessed: a Holy War in his name, spreading throughout the known universe."
Also returning will be composer Hans Zimmer, who, as mentioned, took home this year's Oscar for Best Achievement in Music Written for Motion Pictures (Original Score) for the first installment. The film was also nominated for Best Motion Picture of the Year, Best Achievement in Makeup and Hairstyling, Best Achievement in Costume Design, and Best Adapted Screenplay.
Though "Dune" was released on both HBO Max and in theaters, "Part Two" is expected to have an exclusive theatrical release. It is now in pre-production and is due out on Oct. 20, 2023.
Francine Maisler will return as the casting director. Learn more about why Chalamet was Villeneuve's pick for the starring role, and check out our In the Envelope: The Actor's Podcast episode with Ferguson!