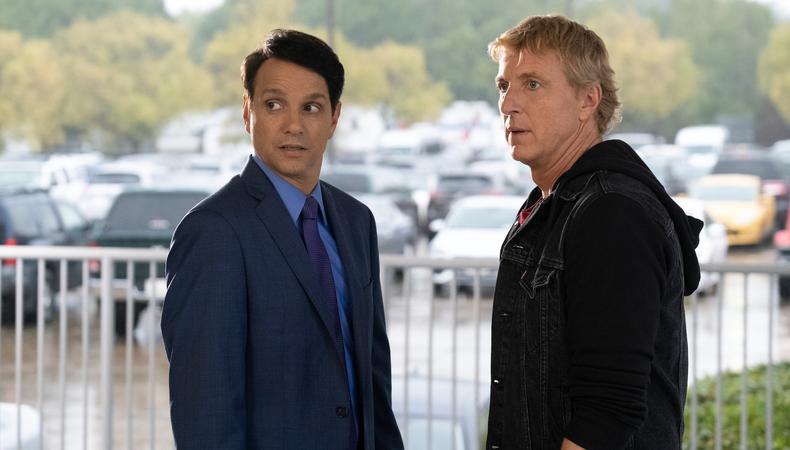 Josh Heald, Jon Hurwitz, and Hayden Schlossberg have found strength in numbers. The co-creators of Netflix's "Cobra Kai" have a friendship that spans more than 25 years, from high school to the salad days of their careers, and now to huge shared success.
"When we were young screenwriters living in Los Angeles, we spent our days writing and our nights watching movies," recalls Hurwitz. Among the viewing parties was a rewatch of the 1984 classic "The Karate Kid," the martial arts drama that pits new kid Daniel LaRusso (Ralph Macchio) against high school bully Johnny Lawrence (William Zabka) in a karate rivalry. (Spoiler alert: Thanks to the wise mentorship of Pat Morita's Mr. Miyagi, the underdog prevails.)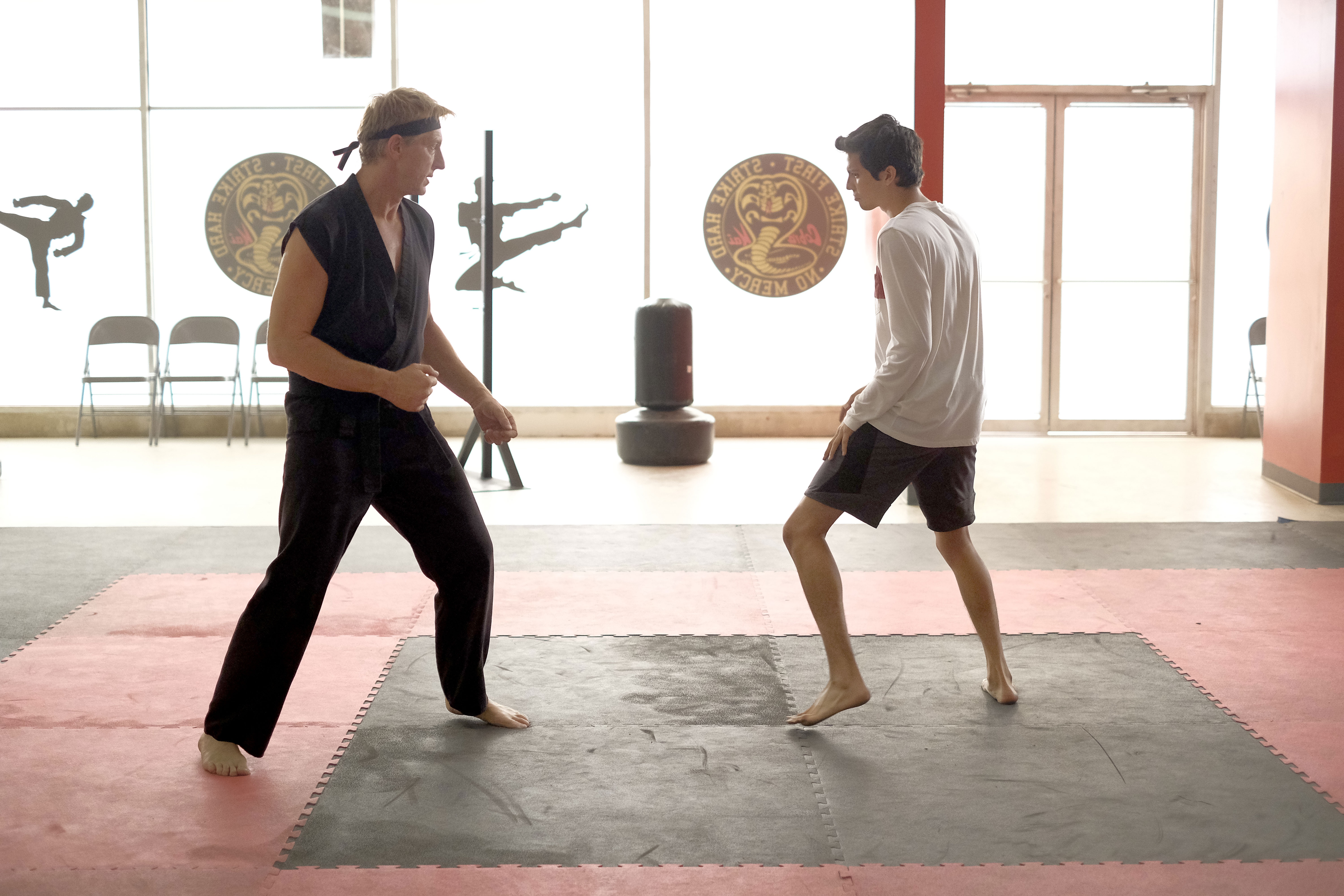 How To Get Cast on 'Cobra Kai'
This rewatch came complete with a special behind-the-scenes interview with Zabka about his rough-and-tumble character. "There were two sides of the story," says Hurwitz. "We'd been talking about the bullies in our lives and the kids we went to high school with, and that made us think, Why were they bullies?"
"Cobra Kai" focuses on Johnny's backstory and examines how the original film's ultimate karate match shaped the futures of the two rivals. Taking place 30 years later, the TV series brings the theme of bullying into the 21st century, complete with a host of new teens learning how to crane kick and sweep the leg.
The sequel is carried forward by the film's stars reprising their roles, including Macchio, Zabka, and Martin Kove, among others. "One of the reasons the show has been successful is because it's not just us who care," says Schlossberg. "These actors really care about their characters and how their characters are perceived."
The show's success can also be credited to its transition from YouTube to Netflix in 2020, when the former ceased producing original series. The boom in viewership and attention after the switch was "instantaneous," marvels Heald. Within its first week on the streaming platform, the third season topped Netflix's most-watched list and garnered more than 80 million views. "We're thrilled that Season 3 had such a big reception," says Hurwitz, noting that Season 4 is currently in postproduction. "It's going to be another monster one."
The nostalgic show's balance of wholesomeness and edginess has found it an audience of both kids and adults. Schlossberg is most excited about the saga's newest fans. "It gives you hope that you can overcome these obstacles, like David defeating Goliath. As a kid, that's fun and engaging," he says. "Yes, there is karate, but it really is a means to the end: Internal confidence and internal strength define how you overcome bullying."
READ: The 'Cobra Kai' Prop Master Wants
Actors to Know This
The co-creators give each other confidence and strength by splitting the responsibilities of writing, directing, and showrunning. "It's a never-ending parade of responsibilities," concedes Hurwitz, while Heald calls it "a revolving door of duties." He adds: "We all take off the hat and hand it to the other person. That's where the benefit of being really good friends with each other comes into play, because those can be times of great fun—but also great stress if you don't have a deeper friendship to rely upon."
Indeed, the round-the-clock work can take a toll, especially since the three friends live together while the show is filming. "Sometimes we have to engineer an off switch and say, 'We're going to watch an episode of television that's not our show,' " Heald says with a laugh. Building a career in TV is a nebulous path, but they've navigated it together. For other creators looking to drive their own projects, Schlossberg recommends "having friends that have like-minded opinions about movies and TV shows. Having a group of people that you're engaged with, and motivating each other to do stuff together is helpful."
Heald's advice to writers is to buck the age-old adage to "write what you know." In fact, none of the co-creators have ever taken a meaningful karate class. "That doesn't mean we can't write intimately about a world that has multiple karate dojos, because what we really know is the relationships that lie underneath, and that's something that we were passionate about exploring," he says. For his part, Hurwitz advises budding creators to look beyond projects that merely pay the bills: "You should, at all times, be pursuing the things that you love."
This story originally appeared in the June 17 issue of Backstage Magazine. Subscribe here.
Looking for remote work? Backstage has got you covered! Click here for auditions you can do from home!