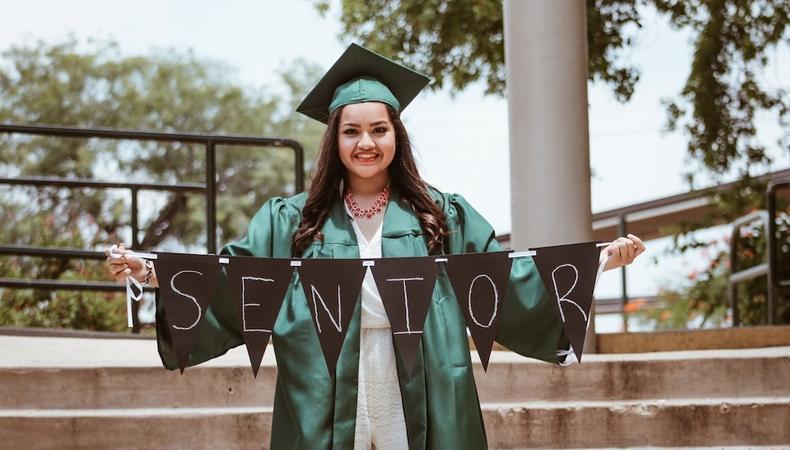 As I wrap up our audition season for the class of 2020 at Pace School of Performing Arts, I wanted to offer some insights. I've toured NYC, Dallas, Chicago, and L.A. mining talent and asking BFA acting candidates what they wanted to know. Below is a brief response to the five most popular questions.
Can parents or coaches interacting with faculty at auditions help or hurt your chances?
First, parents, coaches, and other mentors are to be applauded for supporting you in your dreams. However, one thing that is important for hopefuls and their mentors to understand is that our relationship begins and ends with the student. We are not only looking at talent, but also how students conduct themselves. An over-eager parent or mentor needs to be cautious not to overshadow a student, otherwise it can make it difficult for us to see who the student really is. We need to trust the candidate—and so should you. This can prove to be particularly challenging when schools converge at hotels around the country for the Unified auditions. This can create a "too close for comfort" atmosphere for all, and I would urge students and mentors to respect the space that is vital for us to fairly evaluate our candidates.
Do you have to be attractive?
It doesn't hurt, but it doesn't help either. I am not only after your "look" and talent, I'm also asking: Is this actor a compelling storyteller? Will this person fit into the energy of our program? I can see your "look" right away and I can make an informed evaluation about your talent, but in a brief time I am trying to see your essence and decide if this will result in a happy marriage for all. While Hollywood and Broadway continue to grapple with including a diverse range of "types," there are many projects that succeed being inclusive of all types. I am fully aware of what that means to me as an educator who wants to cultivate your craft and hopefully launch you into a successful career. One of the most difficult things to be in this business is young and "good looking." There is an over-saturation of actors who merely seek to capitalize on their beauty and mock what we aim to do as actor-artists. I am very cautious of this, and for me, if you are "good looking," you also have to be extraordinarily interesting.
Is it true that there are monologues you should not do?
I would be lying if I said there are not monologues that make me roll my eyes. There are also monologues that are difficult for me because I've been in, directed, or love the play—but that does not mean you should not do them. Honestly? Very often, I'm not only listening to the words, but also trying to deeply evaluate how aware you are of what you are doing with the material.
READ: 10 Rules for the College Audition Room
Does having training matter to casting directors and agents?
Yes! I also know that having training might get you a meeting, but it won't book you the job. That's up to you. It also sets an expectation of what a casting director can expect. There is always that story about someone with no training becoming successful. It's a story because it is not the norm, and that makes it interesting to tell. Being a trained actor will never hurt you. Training is something you will always have to draw on in your life, no matter what direction it takes you.
I love performing, but how do I know if I should continue?
The audition process can be revealing and a good opportunity not to quit, but to evaluate what you need to follow this path. You can love acting while finding other ways to keep it in your life. If you struggle to get into a program, explore other ways to satisfy your love for it. You can be an actor anywhere. Still, my favorite place to act is at the Ritz Company Playhouse in Hawley, Pa., because that's where I got my start when I didn't know as much and acted only because I love it. I still fantasize about going back there and acting for the pure joy. All this to say, I turn away talented hopefuls often and maybe even "the next Meryl." So only you will know if you should continue. Do not let any of us take your dreams away. Fight for what you love and go towards it. Remember, if there is doubt in your mind, it's also really worth examining.
The audition season is my favorite time of year because I have such admiration and respect for the courage of the candidates I see. It wasn't that long ago that I too was a candidate. Now, sitting on the other side of the table holding a hopeful's future in my hands is humbling, and I am grateful to be take this opportunity to offer you all a little more.
The views expressed in this article are solely that of the individual(s) providing them,
and do not necessarily reflect the opinions of Backstage or its staff.