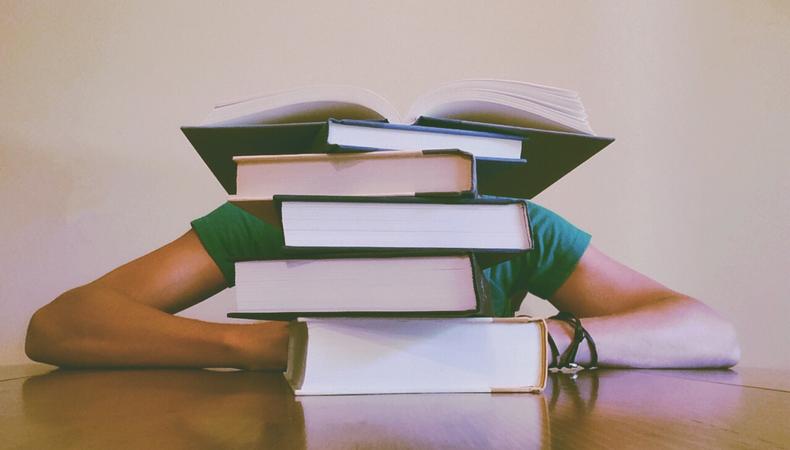 Recently we talked about the steps any high school student should take before applying to a drama or musical theater college program. This week, we're exploring the next step of the process: how to prep for auditions once you've applied.
First things first: You are in control of every aspect of this process, including your performance in the room. We need to say that again: You are in control of every aspect of this process, including your performance in the room. Got it?
Take the research you have acquired and use it to take charge of your audition. As we mentioned previously, each program has different requirements. Here's what to consider:
Know the style, length, and cut requirements for your songs and monologues.
Find your material. Read plays, watch movies, listen to your favorite scores and let ones that excite you lead to another. You might find a certain playwright who writes in your voice but doesn't have a monologue that fits you in that play. Read more by them! Of course, you can start at monologue books, but you have to branch out from there. This process takes time.
When you find your favorite monologues and songs, read the entire source material. It is necessary for you to understand the sequence of events that have lead to the moment of the monologue. If you don't read the script, how will you understand the world of the play, the circumstances and the character's wants/needs? Additionally, the audition committee might ask you questions about the play and you will want to demonstrate that you not only read it but, also, understand it. There is nothing more disappointing to us then when we discover that the applicant didn't read the play.
Cut and edit your material to fit the requirements. Just because you have 90 seconds doesn't mean you need to use them all. More isn't better, better is better.
Run the edits by friends or family who don't know the piece to make sure it still makes sense and has a clear story arc (beginning, middle, end). If you find yourself cutting so much that the piece loses its integrity, it's not a good audition piece. Move on and find something else. Try not to cut a scene of dialogue into a monologue. You're destroying the author's intent.
READ: 25 Amazing Acting Colleges You Should Know
And a few more notes on preparing for a college audition...
Contrasting Material
When a university asks for contrasting material, it often means choose material that is different in style, content, and tone. But that's not enough: you also need to contrast in the material. If you choose a contemporary piece where you're the romantic lead, avoid choosing the same type of character in your classical piece. The same goes with your choice of songs; find songs of contrasting time periods, tempos, writer, character, etc.
Objectives/Actions/Beats (Units)
You need to break down the material in an actable way. This means doing all of the basic foundational acting work on the monologues and songs. Nothing is more upsetting than watching a young actor come in the room and not have an actable objective attached to their material. Your job is not to simply memorize and recite. You're an interpretive storyteller and understanding the structure of the piece and then creating an objective for your performance aids in bringing it to life.
Prepare your material with honesty and strong choices but remember that we may ask for an adjustment, so you need to be prepared for that. Try to avoid being overly committed to "your way" and leave room for us to play with you. Being prepared is different than being over-rehearsed—the latter can make you ridged and locked, and you run the risk of not being able to make an adjustment.
Sometimes you'll find material you love on the first read or listen, then work on it and not love it as much. Sometimes you won't be certain how you feel about a piece until you work on it. The point is, you have to work on it to truly find out. And if in the end, you don't love it, throw it away. If you're not bringing joy and excitement into the room, we'll sense it and you won't enjoy telling the story.
Some of you may choose to work with a coach. This is understandable. Check references, make sure you feel comfortable with them, don't let them force material on you that doesn't feel right. And above all, trust your instincts.
The views expressed in this article are solely that of the individual(s) providing them,
and do not necessarily reflect the opinions of Backstage or its staff.