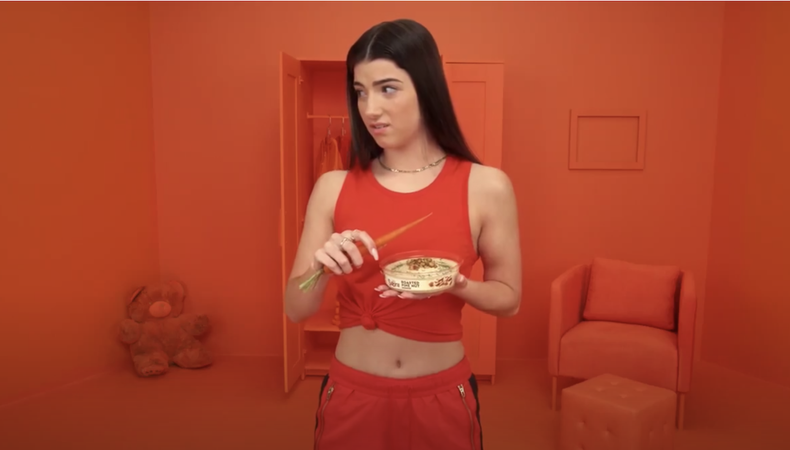 Creator marketing is fast becoming a crucial element of modern-day brand marketing strategies. In fact, a 2022 report by CreatorIQ shows that 48% of the brands it surveyed spend at least $100,000 on creator marketing every year. By collaborating with content creators across social media platforms, brands can effectively reach and engage with their target audience, increase their online presence, and even drive sales.
However, not all creator marketing campaigns are created equal. It takes careful planning and execution to put together a successful creator marketing campaign that achieves your business goals. To guide you through the process, we've asked some industry experts to share their insights and tips for crafting a creator marketing campaign that delivers results.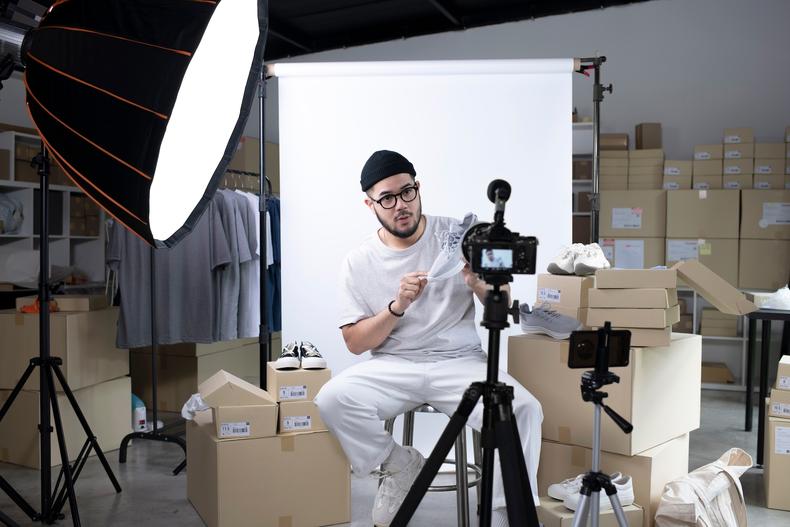 amenic181/Shutterstock
Creator marketing involves collaborating with content creators to promote products or services. Content creators can include bloggers, vloggers, Instagram influencers, TikTok stars, and other individuals who create and share content on social media platforms. Creator marketing aims to leverage the power and influence that content creators built with their followers to reach new audiences and promote brand awareness.
Andy Treys, whose social media agency Getmefamous has launched creator marketing campaigns for Bella Thorne, DJ Khaled, Bryson Tiller, and Alissa Violet, says that "in contrast to traditional advertising, which can be seen as intrusive or disruptive, creator marketing is a more organic and authentic approach to marketing."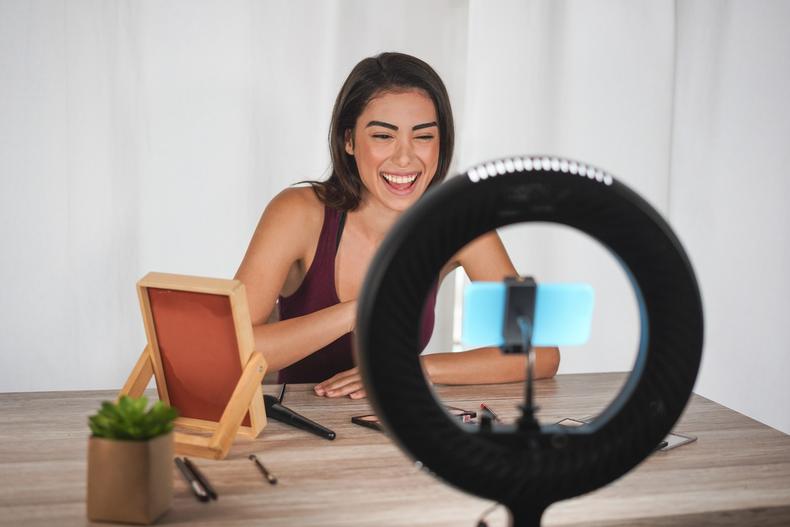 DisobeyArt/Shutterstock
Increased authenticity and engagement
Content creators have built a loyal following by being authentic and relatable. By collaborating with them, brands can tap into this authenticity and connect with their target audience in a meaningful way. Ali Fazal, VP of marketing at creator management platform GRIN, says, "Influencer marketing can be the most authentic marketing strategy for brands—if done correctly." Fazal believes that creator marketing provides third-party credibility to brands and enables them to tap into the trusted relationships between creators and their audiences.
Cost-effectiveness
Compared to traditional advertising, creator marketing can be a more cost-effective way to reach a large audience. Content creators often charge less than celebrities, and their content can have a longer lifespan than traditional ads.
According to Farag, while content creators can earn money through advertisements, paid subscriptions, and affiliations, brands can offer their products or services as part or full payment for a partnership. "This can be more cost-effective than traditional advertising campaigns," she says. "It's also an excellent way for starter brands to enter the market at a lower cost."
Anna Sullivan, founder and CEO of digital marketing agency the Creative Exchange, also cites cost-effectiveness as a major advantage of creator marketing. "Brands are able to pay a fraction of the cost for content to white-label on their organic and paid social media channels," she says. "This may also increase performance of a brand's content and gives brands an opportunity to treat their social media like an influencer would by giving a face to the brand that people can connect with."
Greater flexibility and creativity
Content creators can produce a wide range of content, from sponsored posts to product reviews to behind-the-scenes footage. This flexibility allows brands to create unique and engaging campaigns that align with their branding and messaging. Ben Ricciardi, founder of creative agency Times10, says, "So many people have access to tools to create content these days, and many of them have popularized their work and built loyal followings by creating content frequently and in an authentic and compelling way. Marketers have taken notice and realized how much more influential campaigns can be when they include content creators that their audiences are familiar with."
Improved SEO and online presence
Collaborating with content creators can improve a brand's online presence and search engine rankings. By creating content with backlinks to their website, brands can improve their SEO and drive more traffic to their website.
Greater reach and audience diversity
Content creators often have a diverse following that can help brands reach new audiences. Yaser Ayub, founder and CEO at Yaser UK, believes "having a creator as part of your marketing strategy, effectively, should give you access to their audience and be a great way to break into new client pools."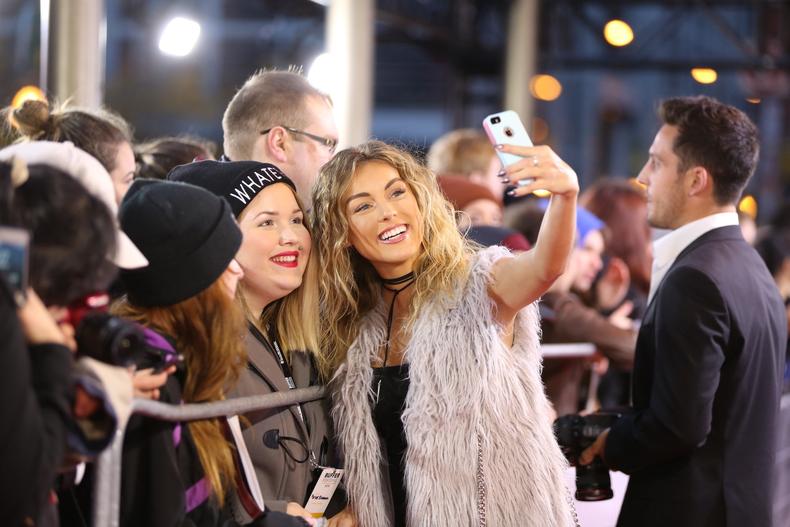 Shawn Goldberg/Shutterstock
Each campaign is unique and will require you to consider several different factors. To help you put together a successful creator marketing campaign, we've asked industry experts to share some advice and best practices for brands.
Define campaign goals and KPIs
Before launching a campaign, define your goals and key performance indicators (KPIs) to measure the success of your campaign. These could include such metrics as engagement rate, reach, and conversions.
Treys advises brands to start creator campaigns by identifying clear goals and objectives. He explains that this will help target the right creators to work with and guide the campaign's strategy. "Once you have identified your goals, it's important to provide creators with clear guidelines and expectations for the content they create," he says. "This will ensure that the content is on-brand and aligned with your messaging while still allowing creators the flexibility to showcase their creativity and individual style."
Identify and vet content creators
Look for content creators who align with your brand's values and messaging. Vet any potential partners by reviewing their previous work and engagement rates to ensure they have an engaged and authentic following.
Ricciardi believes brands should work with agencies that maintain databases of content creators and can provide measurable data on whether a specific creator and their audience would find the brand's message or campaign meaningful.
"[Agencies] have access to tools to vet content creators and ensure that they're able to deliver on certain KPIs, and they have the marketing experience to know what will and will not move the needle in terms of campaign specifics," he says. "As creator marketing becomes more prominent, brands seeking to incorporate this into their marketing mix will want to ensure that they're working with a solid partner who understands their brand and business as much as they understand the creator landscape to ensure that the campaign is delivered in a genuine and successful way."
Establish clear expectations
Set clear expectations with content creators regarding the scope of work, deliverables, and timelines. Ayub stresses the importance of regular communication throughout the life of the campaign, from planning to post-mortem. "Clear and effective communication with clients will involve not overpromising and setting realistic expectations—both of what you are going to achieve for them and what you will need them to do in order to make this possible (and vice versa)," he says.
Measure campaign performance
Track your campaign's performance using your defined KPIs and analyze the results. Use this information to adjust the campaign as needed. Matthew Caiola, co-CEO of 5W Public Relations, advises businesses that are just starting to explore creator marketing to set clear campaign goals and know how to measure campaign success before launching their first creator campaign. "A good idea is not only to measure success at the end of the campaign but also throughout," he says. "You might want to measure the success 24 or 48 hours after launch or see how long it will take you to reach a partial goal."
Nurture ongoing relationships with content creators
Build strong relationships with content creators to encourage ongoing collaborations. "One tip is to view your creator partnerships as working with you, not for you," says Fazal. "Successful and long-term creator relationships are true partnerships in which brands and creators both bring their expertise, creativity, and monitoring processes to the campaigns."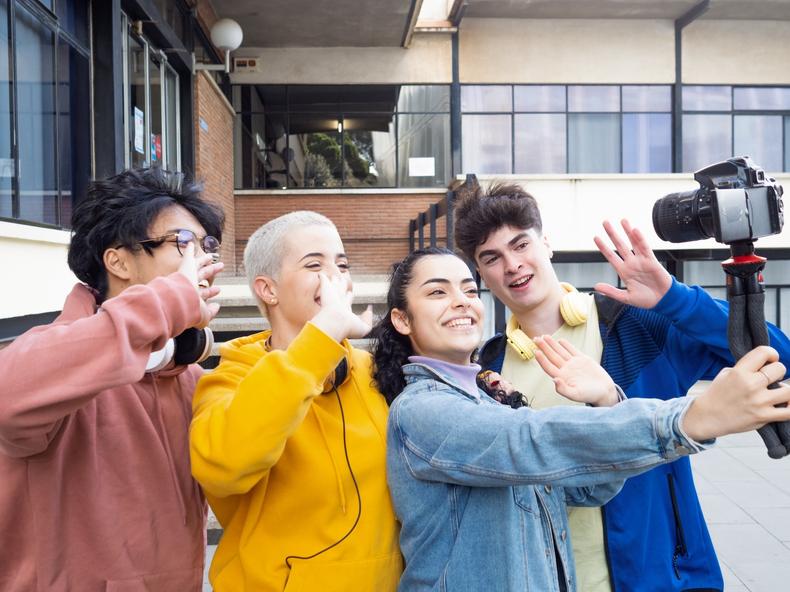 gonzagon/Shutterstock
There have been numerous successful creator marketing campaigns across a variety of industries over the past few years. Here are a couple of examples:
Apple's "Shot on iPhone"
This campaign tapped into the photography community by encouraging iPhone users to submit their best photos taken on their iPhones, which would then be displayed on billboards and other advertisements. By partnering with creators, Apple celebrated and empowered the creativity of everyday users while also showcasing the capabilities of the iPhone camera. This approach allowed Apple to engage with its audience on a personal level and build a stronger connection with them.
Death Wish Coffee uses micro-influencers to launch a new product
Death Wish Coffee often works with influencers and creators who create hype and keep the brand brewing. In 2019, the company launched a new cold brew product by sending cases as a gift to micro-influencers with high engagement—with no requirements to post about it. The result was 605% ROI in earned media value.
Ricciardi and his team at Times10 have worked on a variety of creator marketing campaigns across sports, consumer packaged goods, athletic apparel, and retail. He says their experience has proven that "the most successful campaigns are those where brands and agencies partner holistically, collaborating in a way that truly underscores the brand's notoriety while leveraging the market insights and strategy that only an experienced agency can provide."