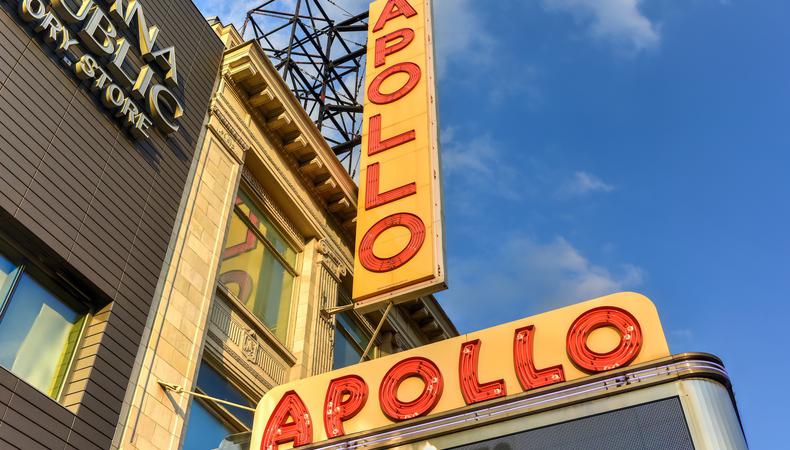 New York Governor Andrew Cuomo said on Feb. 8 that specific multidisciplinary, flexible venues in the state will have the chance to reopen by Labor Day as part of the NY PopsUp festival. Reopening permissions are dependent on COVID-19 infection and hospitalization rates continuing to trend downward, rapid testing implementation for audiences, and a greenlight from the New York State Department of Health. Cuomo added that he doesn't have a timeline for the return of Broadway theaters, despite Broadway producers setting May 30 as a reopening date.
The news came as the governor released more details about the New York Arts Revival, which he called "the first initiative in the nation that will accelerate the restoration of the arts and performances and creative energy."
Cuomo confirmed in a press briefing that Feb. 20 marked the start of more than 300 free live pop-up performances around the state under the umbrella of NY PopsUp. These events won't all be announced in advance so as not to draw large crowds. They will be performed outside in locations including transit stations, parks, subway platforms, museums, skate parks, street corners, fire escapes, parking lots, storefronts, and upstate venues.
"We want to be aggressive with reopening the state and getting our economy back on track, and NY PopsUp will be an important bridge to the broader reopening of our world-class performance venues and institutions," said Cuomo. "New York has been a leader throughout this entire pandemic, and we will lead once again with bringing back the arts."
These events will begin outside, and, as coronavirus restrictions loosen, some events will be held indoors at select theaters. These flexible venues do not have fixed seating, so they can be adapted for social distancing. The venues that Cuomo predicts could reopen include the Shed, the Apollo Theater, Harlem Stage, La MaMa, and the Glimmerglass Festival's Alice Busch Opera Theater. The venues will work with the Department of Health to make sure that their spaces meet COVID-19 safety protocols.
These reopenings are contingent upon New York perfecting its mass rapid-testing system. Cuomo seemed optimistic, saying that a recent Buffalo Bills game that tested 7,000 people, with no evidence of community spread afterward, was a good sign that rapid testing is doable and that it works.
"You have venues like the Shed, the Apollo, Harlem Stage, [and the] Alice Busch Opera Theater that we can start to reopen with testing," he said. "So we'll start with the pop-ups; we'll then move towards reopening venues with testing on a limited basis."
When asked about his plans for Broadway, Cuomo said that he doesn't have a timeline. But he said reopening is possible with limited capacity and testing.
"You can open a Broadway stage with a set percentage of occupants, where people have tested prior to walking into that Broadway theater," he said. Cuomo recently approved weddings with up to 150 guests starting in March, and he said he didn't see a difference between that and live theater. "Would I go see a play and sit in a playhouse with 150 people, if the 150 people were tested and they were all negative?" he posited. "Yes, I would do that."
If it was reviewed by the [New York] State Department of Health and they said there was an intelligent protocol to it, I would do it. So I think reopening with testing is going to be the key."
Cuomo's assessment contradicts the assessment of Broadway producers, who had previously set a reopening for May and said that it was impossible to reopen shows at limited capacity because it was financially prohibitive.
But for closed theater venues, a more concrete lifeline has been extended. The city of New York recently announced the formation of the Shuttered Venue Operators Grant, which is funded by the federal government as part of the Save Our Stages Act. Any live performance venues can get up to $10 million in assistance. The grant is not yet taking applications but the city said that they encourage venues to start preparing applications now.
On Feb. 10, Cuomo announced that large venues with 10,000 seats can reopen at 10% capacity starting on Feb. 23, as soon as they're inspected and approved by the New York Department of Health. Attendees will have to submit proof of a negative PCR test within 72 hours before the event. Attendees will also have to wear masks at the event, socially distance from other people, get a temperature check when they arrive, and sit in assigned seating. Barclay's Center and Madison Square Garden have been cleared to reopen.
Meanwhile, New York's seven-day average COVID-19 positivity rate has dropped to 4.38%, its lowest since Dec. 1.
Said Cuomo: "New York leads and we're going to lead in bringing back the arts. Because we're at a point in time where the future, my friends, is what we make it."