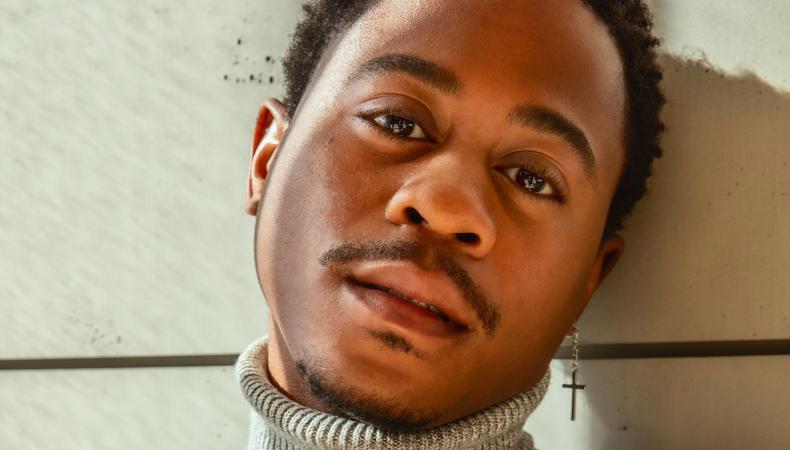 The following Career Dispatches essay was written by Daniel Kyri, who can currently be seen starring on "Chicago Fire" on NBC.
I'm 15.
It's a summer of firsts. My first audition (I sang "A Whole New World" from "Aladdin" and performed Act II, Scene II from "Romeo and Juliet"), my first job, my first crush…
My first installment of the After School Matters stipend is already spent on a new pair of skinny jeans, bus fare, and my parents' electric bill. We're halfway through the eight-week program and our ensemble is making an awkward-baby-gazelle attempt at famous Jerome Robbins choreography for our production of "West Side Story." The dance instructor is giving out accolades. And then he comes to me. I'm an unnamed Shark in the ensemble: "Because what else would you be?"
"Butch it up," the dance teacher says to me. By which he means: "You dance like a sissy." The teacher is gay though so I think it's OK. I am a child, but I also am a performer. I don't take it personally. I just take the note. I have since perfected the art of code-switching—an ability POC/queer folks use to be seen as acceptable (or non-threatening) in different (usually predominantly cishet white) settings.
Actor doctrine dictates you make yourself comfortable in audition rooms to convince people that you are the best person for the job. At the intersection of Blackness and queerness, that edict takes on a more nuanced meaning. It means also: Make everyone in the room comfortable with your presence to convince them you belong there at all. I've mastered this; leaving pieces of myself at the threshold so that skin alone is not reason enough for me to lose out on work. This is a part of the gig, yes; fighting against type, making the role unique, making it yours. But the expectations on Black or non-Black POC actors require the contortionistic ability to conform oneself to pre-diagnosed untruths. How can I be my best self when the decision about who I am, or should be, has been predetermined for me?
Microaggressions have entered the chat:
"Can you be more urban?"
"He's gay. Can you be more…gay?"
An actor's gift is to transform, to speak truth that is unique to the character and their given circumstances. But how the hell do you succeed in your job when those circumstances aren't even on the page? How do you breathe life into a role that is not so much a person as a vague two-dimensional cut out? We've been forced to figure it out along the way, but this is why representation matters.
Imagine me going into a room with a Black casting director who can see the work I'm engaging in enough to offer me an adjustment or feedback that is more detailed (and less triggering) than, "Can you be Blacker?" Imagine the gift of a well-represented writers' room with more than one #BlackGirlMagic token writer. Picture her not having to fight tooth-and-nail to introduce experiences outside the purview of her white counterparts because there are others in the room who can understand and support where she is coming from. Imagine, as a result, an actor getting to read for a complex Black character that exists outside the mythical monolith—and for that to be the norm.
When I auditioned to play the role of Darren Ritter on "Chicago Fire," I was the only Black man in the waiting room. By that time, I was starring in Hamlet as the titular role at the Gift Theater in Chicago and had just written, directed, produced, and starred in my first project as a filmmaker: "The T" web series. Before Hamlet—led by a team of Black artists who could imagine me as the lead role, before I got so frustrated with auditioning for harmful stereotypes that I created a complicated Black role for myself, before I got to experience true representation—I might have turned down the audition for Ritter. I might have—and was totally prepared to—call it quits for a while. To take some time off acting, lick my wounds, serve tables full-time to make some money, and go back to school for writing.
READ: Resources for Artists During the Black
Lives Matter Movement
But I remembered my set. Filled with femmes, and Black folks, and POC and queer folks in front of and behind the camera, in the makeup and hair trailer, the head of the costume department. I remembered going to work in the evenings and performing Shakespeare in nearly an all-Black cast. I remembered how good it felt to bring my authentic self to a project and not the me that leaves pieces behind because I'm afraid to take up too much space. I remembered who the hell I am and why I do what I do.
I went into the audition and brought every bit of me and my singular Black and queer experience into that room. And Darren Ritter the rookie firefighter was born. And he was a new possibility! One that I didn't know could exist when I was a kid: an unapologetic, gay, Black firefighter who kicks ass, saves lives, and still wears his heart on his sleeve despite everything telling him to be anything other than who he is.
All I had to do to bring him to life was realize the truth: I am enough. All of me.
That's what authentic representation can do.
Looking for remote work? Backstage has got you covered! Click here for auditions you can do from home!