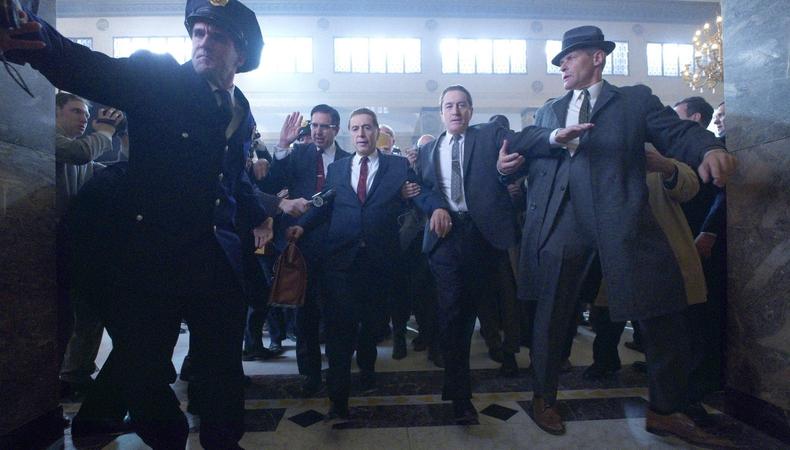 This year's jam-packed awards season continues with Hollywood's biggest guilds weighing in and naming the films and filmmakers in the running for Oscar. Joining the conversation Jan. 7 was the Directors Guild of America, announcing their nominees for the best directorial accomplishments of 2019. The 72nd DGA Awards will be held Jan. 25 at the Ritz-Carlton in Downtown Los Angeles.
The DGA's top feature film prize will be go to one of five competitors: Bong Joon-ho for Neon's "Parasite," Martin Scorsese for Netflix's "The Irishman," Quentin Tarantino for Sony's "Once Upon a Time...in Hollywood," Taika Waititi for Fox Searchlight's "Jojo Rabbit," and recent Golden Globe winner Sam Mendes for Universal Pictures' "1917." The category has a strong correlation to the Academy Award for best director; last year's ceremony crowned "Roma" helmer Alfonso Cuarón, who went on to win the directing Oscar.
"In a year full of excellent films, DGA members have chosen an extraordinary group of filmmakers to nominate for this year's Outstanding Directorial Achievement in Theatrical Feature Film Award," said Directors Guild of America President Thomas Schlamme in a statement. "These directors represent the highest standard of filmmaking, and their films are a testament to innovative storytelling, artistic achievement, and the passion that filmmakers share with their audiences. Being nominated by their peers is what makes this award particularly meaningful for directors, and I congratulate all of the nominees for their outstanding work."
Nominees for the DGA's first-time feature film director award are Mati Diop for Netflix's "Atlantics," Alma Har'El for Amazon Studios' "Honey Boy," Melina Matsoukas for Universal Pictures' "Queen & Slim," Tyler Nilson and Michael Schwartz for Roadside Attractions' "The Peanut Butter Falcon," and Joe Talbot for A24's "The Last Black Man in San Francisco." The category includes three women filmmakers, in contrast to the guild's top feature film nominees; in the last 10 years, all but two of the DGA feature film nomination slates have been all-male.
Among the previously announced nominations for directing in television are such Emmy winners as Netflix's "When They See Us," FX's "Fosse/Verdon," and HBO's "Chernobyl." The announcement of DGA nominees for comedy and drama series has been delayed due to a balloting error. For the full list of DGA Award nominees and more on the guild, click here.