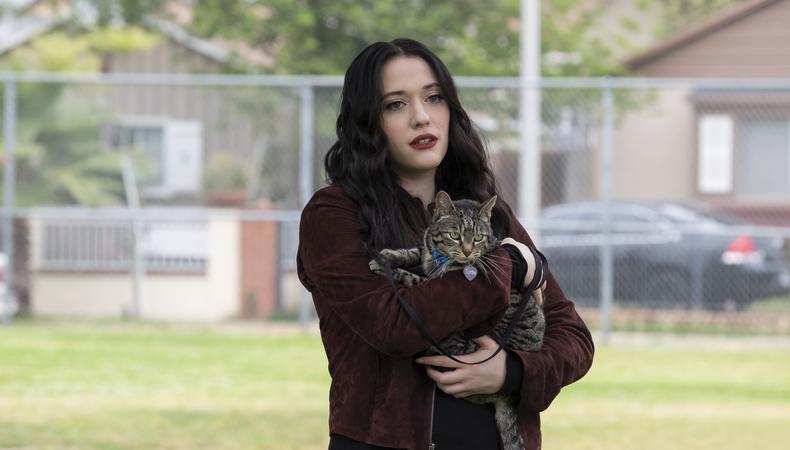 Jordan Weiss is only 26 years old but her television show "Dollface," which she created, wrote, and executive produced, just premiered on Hulu. She knows it's a rare stroke of luck, especially for someone whose goal upon graduating from the University of Southern California's film school was to be on staff in a writers' room—not leading one. "It's highly unusual," Weiss admits. "From my experience, I'm definitely on the younger end, both age-wise and experience-wise, to get the opportunity to be the creator of a show like this."
How did it happen? Weiss wrote "Dollface" as a writing sample two years ago, while working as an assistant for a talent manager. The series follows a woman named Jules who, after being dumped by her boyfriend, rekindles her relationships with the friends she neglected while in the throes of romance.
Weiss' boss at the time read the sample, and passed it along to actor Margot Robbie, who then signed on to develop it under her production company LuckyChap Entertainment (which focuses on female-led and created stories). Hulu picked up the project, now called "Dollface," with a 10-episode order; a half-hour comedy, it's based on a number of breakups in Weiss' own life, as well as "my overall mindset coming out of college, and feeling like I have to make a concerted effort in my young adult life to make real friendships with other women, especially," she explains.
How to Actually Create Your Own Content
That's not the show's only aspect drawn from reality. In fact the title itself was inspired by actor and executive producer Kat Dennings, who plays Jules. "That was a nickname that an ex-boyfriend called [Kat]," says Weiss.
The show depicts four 20-something women living in Los Angeles and tackles the nuances of contemporary friendships, including how to make friends in adulthood and how to maintain them. Just like in dating, in friendship-building, "You have to do the whole courtship of, 'Let's do dinner together,' before you can get to the comfortable part of the relationship," says Weiss.
The situations in which the characters find themselves on "Dollface" are also directly inspired by conversations within the majority female writers' room. "All we did in the beginning of the writers' room was go around and talk about ourselves, our relationship with our friends, what are the things with your friends that you cannot live without, what are the things that drive you crazy, and talk about how you met your best friend and the worst fight you've gotten into with a friend and have you been through a friend breakup," Weiss says. They literally wrote their ideas up on the walls in dry erase marker, and soon they were filled with stories. "It was crazy in there but it was awesome," she adds.
And coincidentally, that original "Dollface" writing sample also got Weiss staffed in another writer's room; she worked on 13 episodes of the upcoming "Harley Quinn" animated web series on DC Universe. That show features the comic book character teaming up with her best friend Poison Ivy after breaking up with the Joker; not all that dissimilar from "Dollface."
"Thematically, that's another show about a woman going through a breakup and reconnecting with a female friend to be a badass, although on very different terms," Weiss says with a laugh.
With two TV shows already under her belt—both about female friendships and directly drawn from life—the young creative says "Dollface" has made her realize that the struggle to put yourself out there and make new friends is a universal one. "When you write something and you feel like it's really personal to yourself, and then just to realize how many people have had a similar experience," says Weiss, "it's a nice feeling of not feeling alone."
There's an added bonus, too: "Dollface" has strengthened her own friendships; Weiss now takes her female friends to industry events as her plus one, "Because I'm single, I take a girlfriend every time I get a plus one. I have never had so much fun."
"Dollface" premieres Nov. 15 on Hulu.
Want to hear more from the best creators in film, TV, and theater? Get it right here!