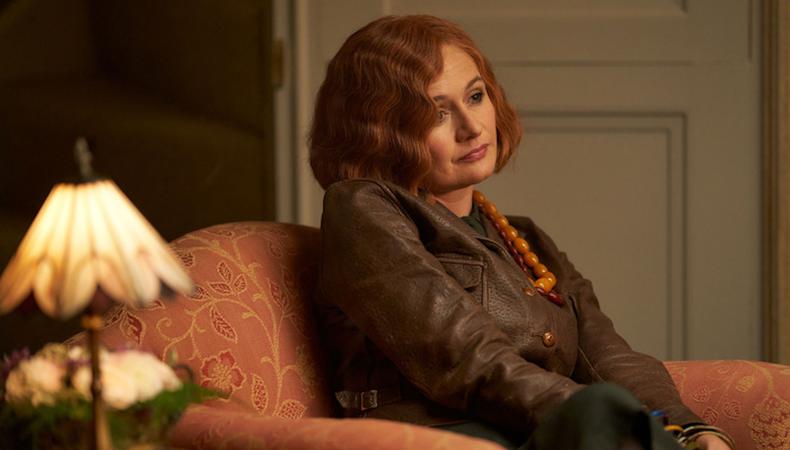 Emily Mortimer is no stranger to the entertainment industry. With a career spanning three decades, the multihyphenate actor, writer, and producer now adds a new role to her already stacked résumé: director.
"I sort of had that moment of [thinking], I have to meet this challenge," says Mortimer. "I have to meet this moment I'm being given."
But making her directorial debut on Amazon Prime Video's new three-part miniseries "The Pursuit of Love," premiering in the U.S. July 30, was never part of Mortimer's plans, at least initially. After writing the pilot episode—adapted from Nancy Mitford's novel of the same name about two cousins, their vastly different upbringings, and finding love during England's interwar period—it was the show's star, Lily James, who pushed Mortimer to direct it, as well.
"You have to make decisions. You have to be able to tell people what to do, and they're expecting to be told. If you don't know the answer, nobody does."
"I hadn't thought of directing," Mortimer recalls. "If I had, I never thought that anyone would let me do it, because I was totally inexperienced. [James] was the one who put me up for it and said that she felt I would be the best person for the job." Mortimer also has a small role in the series, alongside a roster of actors that includes Emily Beecham, Dominic West, Andrew Scott, and Dolly Wells, among others.
Mortimer decided to lean in to, rather than away from, her lack of experience. In fact, after watching "tons of movies," including a number of French New Wave films, she began to realize she was most inspired by directors like Agnes Varda and Sofia Coppola, whose films are "ones that felt like they didn't follow any rules."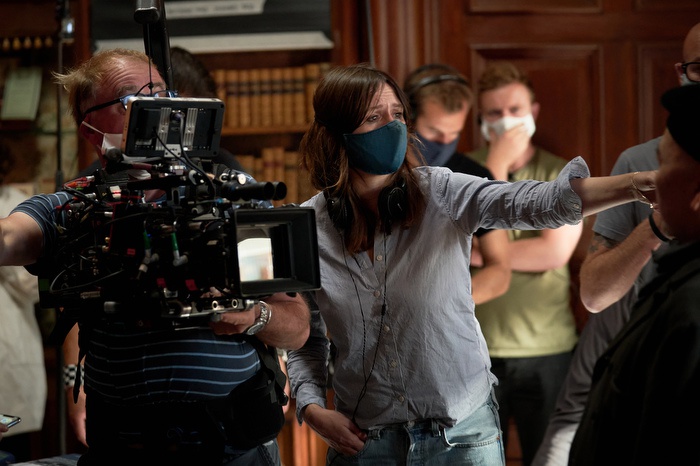 Courtesy of Amazon Studios
As she continued penning the scripts for the rest of the series, it occurred to her she had already been viewing "The Pursuit of Love" through a directorial lens. "When I look back on it, I realize that I was always directing it, right from the beginning," Mortimer explains. "I was really bossy about the way that I wrote the script. It was very prescriptive. Every camera move was in there…. You want to read the script with somebody that has some kind of sonic vision or cinematic sense, otherwise it just feels like words on a page. I felt that I needed to do that work as I was writing, as much as anything else."
READ: How to Transition From Acting
to Directing
When it finally came to putting her director's cap on and stepping behind the camera, Mortimer found it rewarding—and, to her delight, easy to do. "You have to have an answer for everybody," she says. "You have to make decisions. You have to be able to tell people what to do, and they're expecting to be told. If you don't know the answer, nobody does. It was very simple."
When asked if she had any advice for other actors who are also aspiring multihyphenates looking to make the leap behind the camera, Mortimer insists it all comes down to storytelling. "In order to be a good actor, I think you have to be a good storyteller," she posits. "I think to be a good writer you have to be a good storyteller. To be a good director, I learned about storytelling from reading and from watching movies, but also from acting.
"And," she adds, "don't let that feeling of never having really had [a directorial role before] make you feel like you're incapable of doing that."
Looking for remote work? Backstage has got you covered! Click here for auditions you can do from home!