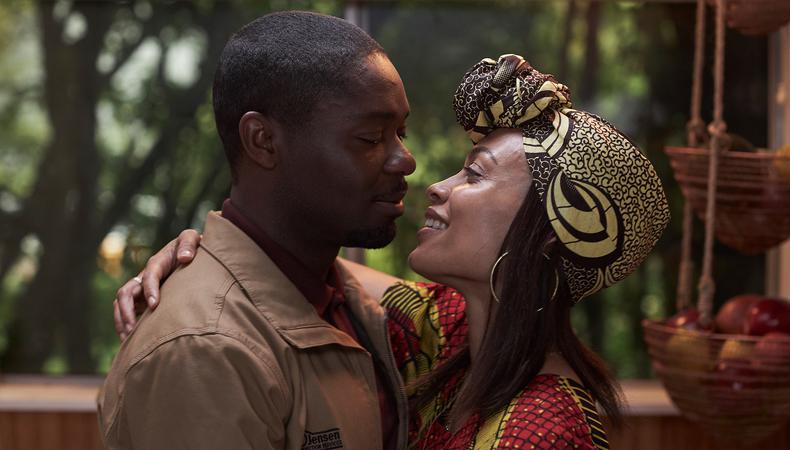 David Oyelowo may star, produce, and make his feature directorial debut on "The Water Man," but he first arrived to the project in a far more important role: "I kind of boarded it as a parent, if I'm totally honest," he says.
Inspired by the young adult films of yore—he cites "The Goonies" and "Stand by Me"—that share an escapism, entertainment, and meaning, the father of four was burned out on Marvel and had been "desperately looking for something like this to make." He had also been articulating his desire to direct—loudly enough that when the original director attached to "The Water Man" exited, its writer, Emma Needell, turned to Oyelowo, who at that point was already producing.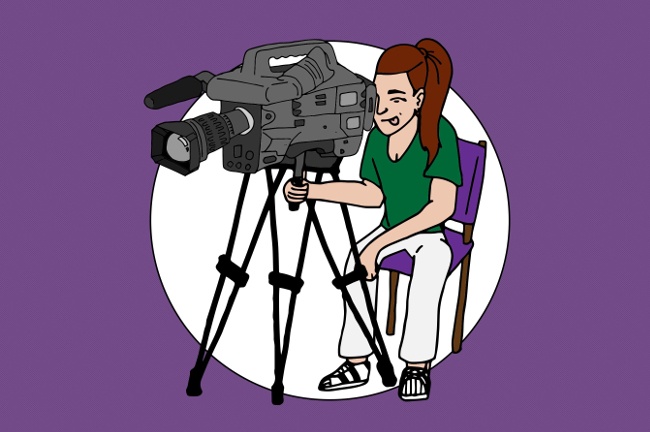 How to Become a Film Director
"Having been on several sets, as I have been blessed to do as an actor, I had quite consciously been watching great directors and sometimes not-so-great directors, learning from every experience," he says. "Intentionally so, because I knew this was something I wanted to do at some point, and so I treated my acting career as my film school."
"Both for yourself and the other actor, you have to physically demonstrate taking one hat off and putting another hat on."
Prior to stepping on set, he also consulted with some of his multihyphenate friends about how to make the transition and tackle the specific feat that is pulling double duty as both director and performer simultaneously. The best advice he received was from actor and "Boy Erased" director Joel Edgerton, who told Oyelowo that when in the dual position, in addition to having your second A.D. yell "action" and "cut," you really ought to make a show of switching between roles.
"He said, 'After you're in a scene with a fellow actor, always leave the set, go and look at the monitor—even if you're just pretending to look at the monitor, and then come back to give the direction,' " Oyelowo recalls. "Both for yourself and the other actor, you have to physically demonstrate taking one hat off and putting another hat on so that it doesn't seem like while you're in the scene, you are observing the performance as opposed to being a participant in the performance."
Oyelowo admits he was most daunted by the task of doing both things well, particularly when directing on its own "is a bit like trying to organize, orchestrate, and achieve a wedding every single day," he says with a laugh. He also admits having needed to resist the urge to direct in his scenes with the film's other actors, including Rosario Dawson, Alfred Molina, Maria Bello, and young breakout Lonnie Chavis.
"To be in the film and be one of the weakest elements would be bad, and to be directing the film and be so distracted with the acting that you don't do that job well would also not be edifying," he says. "But that is one of the weird things about being in something you direct: You do have to relegate 10, 15, maybe even 20% of your brain power to observation of the scene as opposed to just complete immersion in the scene. Which, I much prefer complete immersion if I'm honest. It's a weird sort of patting your head and rubbing your stomach-type exercise."
READ: How Viggo Mortensen Directed
Himself in 'Falling'
Oyelowo does think that actors who make the leap behind the camera have an advantage, though, if for no other reason than the sheer amount of hours they clock on sets. Film directors, even the most successful among them, do a film once every two years, he approximates. Decently booked actors, however, can easily do twice as many films or more in that time. "That definitely was an additive [for me]," he says, "especially when it comes to having a level of comfort with such a high-pressure position on a film set."
Though Oyelowo, best known for starring in Ava DuVernay's "Selma," does not believe his newly amassed experience directing will have a practical effect on his acting, he is certain it's "had an effect on my empathy and sympathy" for those who make a film happen, from its nascent stages to the minute the lights go down in the theater.
"I'm now so much more connected to the minutiae of what goes into making a set run and the sheer amount of plates a director has to keep spinning," he says. "Part of a director's job is to keep your actors away from any chaos so that they have the head space to just focus on telling the truth under what are quite difficult circumstances. Now, as an actor, I'm far more aware of the iceberg under the tip of what you see a director going through on any given day."
For that reason, the most pertinent piece of advice he passes along to his fellow actors anxious to try their hand at directing is simple: "Hire great people, empower them, and then get out of the way."
"But the one thing you must be able to do for all of those people is convey your vision in a clear way," he adds. "If you're a first-time director, you are the rookie. Therefore, allow people who know more than you to support you and make you look good."
Looking for remote work? Backstage has got you covered! Click here for auditions you can do from home!