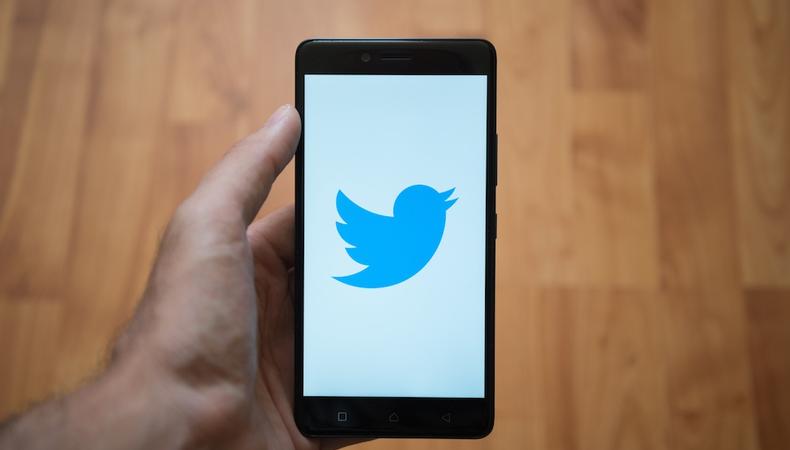 As of 2020, Twitter is 14 years old. If you're not on it already, it's time to join the largest networking party for creatives in the world! Let me be the first to cordially welcome you to the Twarty. (Twitter party, geddit?)
What is it?
Your best opportunity for networking with other creatives, all from the comfort of your armchair/bed/bath. Everyone's invited and you're free to come and go as you please. You can be the wallflower in the corner just watching or you can be the center of attention with thousands hanging on your every word. You can even just hang around with a few people you find interesting. The party is open for all, whatever your level of experience.
What to wear?
Dress to impress! If you're on Twitter as an actor, you're going to want to don your best bib and tucker and look professional and fun at all times. Use the main shot on your résumé (or your headshot) as your Twitter pic so people can recognize you, and use the About Me section to show yourself in your best possible light. Twitter is searchable, so tell us who you are and what you're interested in. Keep it professional, up to date and looking fine all the time. Make sure you include a link to your online résumé in your biography, too. (Think of it as handing out your business card.) That way anyone who wants to take a look at you can find your work easily.
Who to meet?
You're going to encounter all kinds of people at this party, but it's probably best to start with a few friends and expand from there. First, find your actual friends; everyone feels more comfortable at a party surrounded by their mates. Your friends will introduce you to more people and you can even 'follow' people around the party without worrying about a restraining order.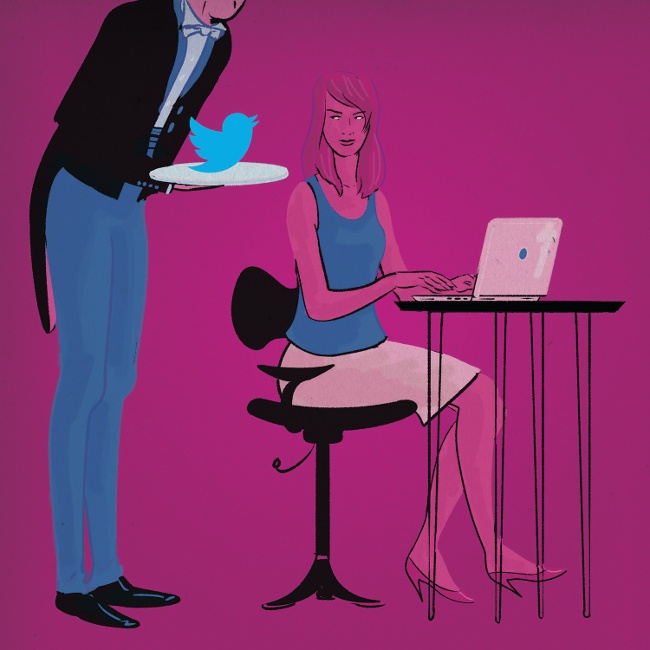 5 Rules of Engagement on Twitter
How to behave?
Look, no one wants to be the bore at the party who only talks about themselves, so talk about other people's work you admire. Feel free to mention them too, you can even join in any conversation that interests you. Don't stand in the middle of the room making announcements about yourself; who wants to party with that guy? Make conversation, ask opinions, join in. The more you put into the party, the more you're going to get out. You wouldn't go to a party and force your headshot and résumé on people, so please don't do it at this party either. You've already handed out your business card in the About Me section, so leave it up to people to decide whether they want to look you up or not; your online link makes it easy for them.
What to say?
Be yourself, have opinions, engage with others. Do keep it positive, though. Remember: Twitter is public and searchable, so don't whisper about other people at the party—you'll be heard. You're not chatting to faceless autobots, you're talking to real people who might one day employ you or audition or you or recommend you, so stay positive and professional. Remember there's little room for nuance on Twitter. What may seem witty to you could come across as insulting to someone else, so keep it personable.
You'll find yourself noticing lots of different conversations around the room. Think of 'favoriting' as nodding along when you agree with something or a way of laughing at someone's joke. You can retweet when you think someone has said something really interesting, or it's a particular area you're interested in.
How to Get More (Real) Followers for Your Acting Career
Start a party within a party.
Use hashtags to join in. If you've got something particular to say about acting or a show you liked or a hot topic, then use a hashtag to draw attention to it. Search for other people's hashtags and join their conversation—think of it as the party within the party or start your own. There's no VIP area; if you want to join in with a particular group, you can, or you can just stay behind the velvet rope and listen. That doesn't mean you can't have a private conversation though, you can always ask someone to direct message you so you can slip into a private room and chat without the whole world listening in.
When to leave?
Like all good parties, leave when you're drunk! Don't tweet under the influence, you'll regret it in the morning and once it's out there, it's out there. Forever. This is a worldwide, 24 hour experience, so it's fine to have a sleep in the corner and then throw yourself back in whatever time you wake up.
Always RSVP.
Respond to everyone who talks to you. You can always walk away from the conversation when you get bored, but this party is about engaging with other people. Don't leave them hanging. It's social media, no one likes a party pooper.
Send a thank your note.
Use Twitter to pay compliments to people you admire and let them know you're invested and engaged with their work. You might only ever talk to some people on Twitter and never meet them in real life, or you may run into people you've chatted to out in the real world (if you do, don't be shy about telling people you follow them on Twitter). If you enjoy their posts or find them useful, tell them. Twitter sometimes feels like we're all talking into a void so it's nice to find out people do actually read the stuff we put out there.
See you at the Twarty? @JBRAGENT
JBR is a London-based agent with over thirty years experience in the industry. In that time, he has directed, produced, written, dramaturged, coached, and acted in radio, film, TV, stage, musicals, and opera. For a number of years, he was the editor of the UK's only magazine aimed at emerging industry talent, "Fourthwall & The Drama Student." In addition to writing and agenting, JBR is also an acting coach working with a number of U.K. drama schools and operating a private one-on-one practice in acting and industry survival skills. You can find him on Twitter, Facebook, and at joshboydrochford.com.
The views expressed in this article are solely that of the individual(s) providing them,
and do not necessarily reflect the opinions of Backstage or its staff.