Female directors are becoming more commonplace, but Hollywood still has a long way to go. In 2020, women made up 16% of directors who worked on the top-grossing films of the year; this is the highest number of women ever hired to direct these types of blockbuster films, according to the Celluloid Ceiling, an annual study from the Center for the Study of Women in Television and Film at San Diego State University that measures the gender of behind-the-scenes talent on Hollywood films in what it calls the "core crafts of filmmaking": directing, writing, producing, editing, and cinematography. Unfortunately, 80% of Hollywood's top-grossing films did not employ female directors.
The good news is that the percentage of women directors working on top 100 grossing U.S. films was up from 12% in 2019 and 4% in 2018. The growth was also reflected in other off-camera disciplines: women made up 21% of all directors, writers, producers, executive producers, editors, and cinematographers working on the top 100 grossing films, up from 20% in 2019.
The film grosses were taken from Box Office Mojo, which listed "Birds of Prey," directed by Cathy Yan, as the top-grossing film of 2020 directed by a woman (It placed sixth in domestic box office returns for the year). Other top-grossing films directed by a woman in 2020 were "Little Women," directed by Greta Gerwig, and "Wonder Woman 1984," directed by Patty Jenkins.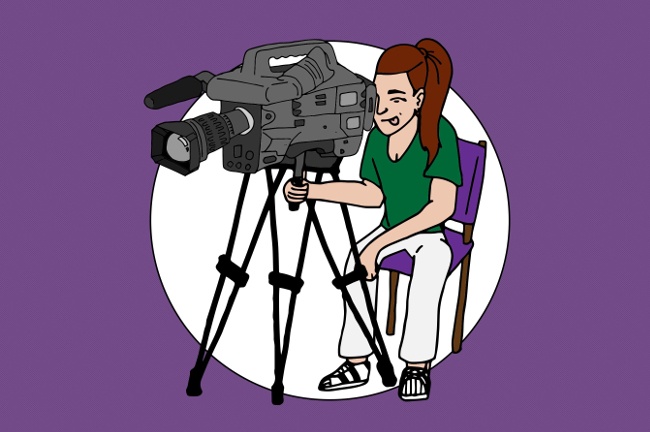 How to Become a Film Director
The study also measured the top 250 grossing U.S. films. Women also saw a representation increase in that data: from 21% in 2019 to 23% in 2020. The breakdown for women in each job in those 250 films are as follows: producers (30%), editors (22%), executive producers (21%), directors (18%), writers (17%), cinematographers (6%), and composers (5%).
While those numbers look promising in their growth, the study also emphasized that 80% of Hollywood's 250 top-grossing films had no female directors, 73% had no female writers, and 41% had no female executive producers. And 67% of the top-grossing films employed fewer than five women in the major behind-the-scenes roles. A whopping 94% of films had no female cinematographers.
According to the study, the reason for this discrepancy is bias: while women tend to hire other women for their productions, men do not hire women on their team. For films with at least one female director, women made up 53% of writers; by contrast, on films with male directors, women made up 8% of writers. Similar discrepancies exist for editors and composers.
Because of the COVID-19 pandemic, which decreased the number of movies released into theaters, the study also measured the number of women working on films that were released on demand, using Digital Entertainment Group's "Watched at Home" list from March through December.
Women made up 19% of all directors, writers, executive producers, producers, editors, and cinematographers working on those watched at home films—a slightly lower figure than the number for theatrically released films.
Dr. Martha M. Lauzen, who authored a retrospective looking at 20 years of the Celluloid Ceiling study, says in her report that over two decades, representation of female film workers has increased only a few percentage points. For example, the number of women working in key roles in 1998 was 17%. In 2020, it has inched up to 23%. The Celluloid Ceiling has been released annually since 1998.
"Some industry watchers even predicted that 2020 would mark a turning point in women's employment," wrote Lauzen. "But it is unclear whether this handful of films signals real movement in Hollywood's comfort level with women directors or is a short-lived response to external pressures. The long view provided by the Celluloid Ceiling suggests that evolutionary change is more likely than a revolutionary shift."