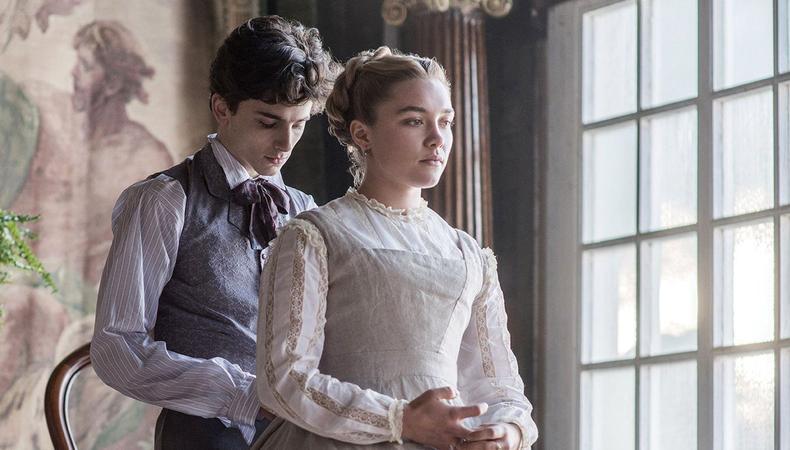 "It's weird what's happening," says Florence Pugh, speaking to the fact that in the last year alone she has gone from relative unknown to true-blue Hollywood it girl. Between "Midsommar" and then "Little Women," the British actor has had a year more meteoric than many get in their entire career.
She's still getting used to her big screen success—and so, too, are audiences it seems.
"I've had conversations about films with people who had no idea that I was in them," Pugh tells the New York Times. "I love that. To me, that's acting. It's like, OK. It worked." And her creative collaborators second those chameleon-like capabilities, including "Little Women" director and writer Greta Gerwig.
READ: Greta Gerwig on How to Create a Movie
"I found evidence in the book that Amy was Jo's equal, but I had never seen her explored in that way," Gerwig tells the Times. "I knew there was no other person who could do it but Florence. She has movie star written all over her, but she's also a character actor, which is the best kind of movie star."
Her "Midsommar" writer and director Ari Aster feels the same, telling the Times that Pugh has an intagible quality that can't be taught. "For someone who is not classically trained, she has formidable instincts," he says. "I think she can play anything."
Pugh herself agrees that traditional training wasn't in the cards for her. "I don't think I was built for school. I just wanted to perform and make music and make pots," she says. And though some of her contemporaries have described her as "feisty," she has another way of looking at her determined demeanor, which certainly could explain at least part of her rapid ascent: "I like having a fight."