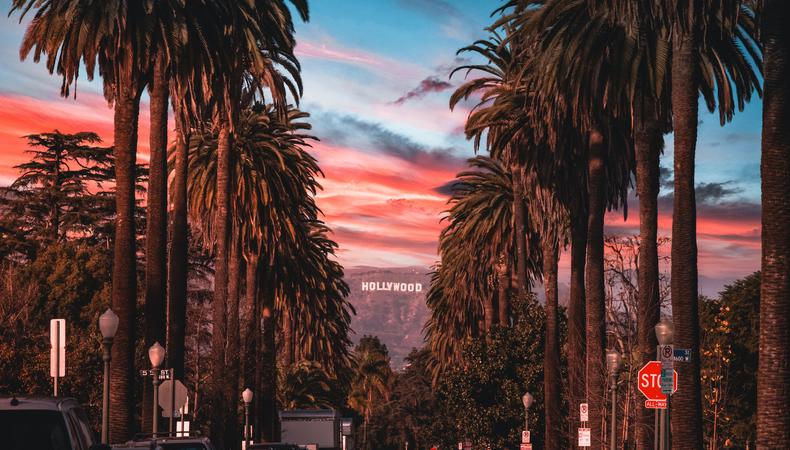 The Los Angeles County Department of Public Health has released new safety guidelines for film, television, and music productions as filming in the county hits a record low: Shortened quarantine periods of 10 days for those who have been exposed to COVID-19, and studio audiences of fewer than 50 people will now be permitted.
These new guidelines also include a stipulation that hired audiences must be employed by a production company designed for that specific purpose, and the same group of people should be used by the production as much as possible. Audience members should be seated at least six feet away from each other and wear a face covering.
Pre-employment PCR tests are now required for all productions, including short-term or one-time productions. And the cast and crew should be tested once a week at minimum. According to FilmLA, which issues filming permits for the county, "The majority of productions have already been meeting or exceeding this requirement and [the Health Dept.] really appreciate that."
The quarantine period has been shortened to 10 days, from 14, for those who have been in contact with someone infected with COVID-19.
Anyone who works in close contact with others (such as wardrobe, make-up, and hair) must wear a face mask and a face shield.
Though Los Angeles County has been under various states of lockdown since last spring, the film and television industry has been allowed to resume, with guidelines in place, which have been continually updated. The complete health requirements can be viewed on the LACDPH website.
The guidelines seem to codify practices that Hollywood has already put in place. And despite filming being allowed in Los Angeles, it has been a slow restart for the industry. According to FilmLA in its latest study, filming has hit a record low. At the end of 2020, there were only 18,993 productions in Los Angeles, compared to 36,540 in 2019 (a 48% drop). It's the lowest production numbers in 25 years.
But it's not all bad news. One industry has recorded filming growth: reality television. There were more filming days for reality TV productions in 2020 than in 2019. But otherwise, scripted television, film, and commercial productions all saw a decrease in 2020. The steepest decline was in film production, which fell 55.8% from 2019.
"In summary, the impact of COVID-19 on local film production and jobs cannot be overstated," said Paul Audley, president of FilmLA, in a statement. "With production paused for 87 days and the industry responsible and cautious in returning to work, total annual production fell to unprecedented lows."
Los Angeles County has recorded over one million cases of coronavirus and non-essential businesses continue to be closed.