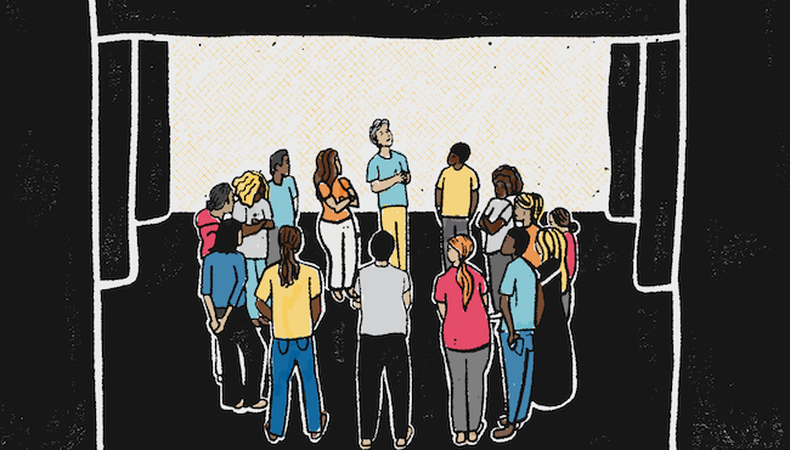 All right, you've done it: You packed your life into a few boxes, and picked up and moved to New York City to pursue your dream of becoming an actor. But after you've found a place to live (or couch to crash on) and a survival job, what's the next step? Get thee to an acting class!
If you're not sure where to start, fear not. New York is a big city with a ton to offer, and acting classes here are no different. If you don't come prepared, it's easy to get overwhelmed by the options, so the key is to come up with a game plan and stay focused. Luckily, we're here to help with said game plan. Read on for Backstage's guide to finding acting classes in the city that never sleeps.
What's the most important thing to you in an acting class?
First things first: Figure out what the single most important aspect of this class is for you. Does the studio need to be close by so you can run over between jobs? Do you want to work on your on-camera technique? Scene study? Improv? What can you realistically afford to spend on this class? (NYC is expensive!) Are you a real Meisner-head and refuse to study any other technique? Are you OK trading a bigger class size for a less expensive class, or are you willing to pay top dollar for individualized attention from the teacher?
For a more detailed rundown of the things to consider before committing, check out our general guide on how to choose an acting class. Honing in on your top priorities will make finding a New York acting class much easier—you've set goals and guidelines, and you're stickin' to 'em.
RELATED:
WATCH
What are you trying to get out of this class?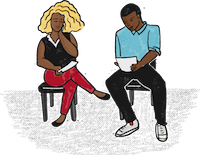 Now that you've figured out what's important to you, add another layer to the equation and really think about what you want from a class.
If you're new to acting, you'll likely hope to learn the basics and begin to understand the craft. Or maybe you already have a training base and want to build your current skill set (or add a special skill!). Some actors recognize the importance of networking and use acting classes for that advantage—it's a bunch of like-minded performers in one room together for hours at a time. Chances are you'll make some friends or at least meet someone you want to work with. Or perhaps an agent you had a meeting with told you to beef up your résumé since training can be an important factor in hiring.
For example: Maybe you live on the Upper East Side; work retail in Soho Monday through Thursday, 9 a.m. to 3 p.m.; tutor in Midtown at 7 p.m. on Wednesdays; and also have a gig as a wedding singer on Saturday nights. You have a B.A. in theater but you want more on-camera experience, you've budgeted $300 per month for acting classes, and you're OK with a bigger class size for now. So it sounds like you should focus your search by looking for on-camera classes that meet in the afternoon (preferably in Soho or Midtown) or on Sunday, for up to $300 per month. Narrowing it down already!
RELATED:
Be honest: What level of skill do you have?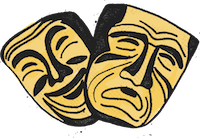 Now it's time for some potentially difficult self-reflection. When it comes to choosing an acting class—particularly in a city like New York that is full of talent—you want to make sure you're training at the right level. If you have never acted in your life, you should not be in an advanced-level class. Just like all other skills, you have to start from scratch and work your way up.
If you woke up tomorrow and decided you wanted to be a professional basketball player, you wouldn't just head to open tryouts for the NBA and expect to make a team. You would train and train and train and train and then move on to the next level of training, and train and train and train some more and then maybe you try out for the big leagues. (Yes,we realize this is not how professional basketball works, but it's an analogy, so act your way through it.)
But the same is true in the other direction. If you've been acting for years, make sure you're taking classes at a level that will challenge you to be better and learn more, not ones that feel safe or easy.
Beginner? Consider general interest classes to make sure you actually like acting and want to pursue it and spend more money on training. These classes tend to be larger and, therefore, less expensive, so if it turns out you're not that into acting, you haven't wasted so much money or time.
Intermediate? You have a solid foundation but are looking to take your acting to the next level. One-on-one or small group training is probably best for you, as these setups will ensure you get to perform and receive personalized feedback in every single class.
Advanced? This is where things get really specific, since at this stage in your acting career, you've probably already taken dozens and dozens of classes. Hone in on medium or skill or niche when researching potential classes—the pickings may be slimmer, but it's likely that those few uber-specific classes are taught by true masters.
WATCH
What should I consider when picking an acting class in New York?
There's a lot to consider, not least of which are the aforementioned cost, location, and time. On top of all that, do some recon on the teacher: How long have they been in the industry? (A teacher's reputation could lead to potential agent connections.) Do they have actual industry experience? Are they currently working in the industry, not just teaching? Do they lead with "celebrity" clients and promise similar results, or are student testimonials from actual working actors? Speaking of testimonials: Who are their current and former clients? Do they speak highly of the teacher? The school?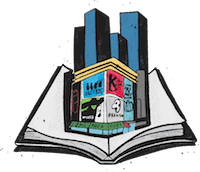 Since we know cost can often be prohibitive, see if you can audit a class before committing. If you fall in love with a class or teacher but know you can't afford it all up front, see if the school or studio is willing to work out a payment plan or some sort of work-study agreement.
You may also want to consider whether a class has homework, i.e., how much time outside of class will be required for additional work. If you don't think you have enough free time to really commit to a class that asks a lot from you outside of class hours (scene preparation, partner work, writing, etc.) you probably won't get as much out of said class and might want to start smaller.
If technique is important to you, add that to the "things to consider list." Be wary of teachers who preach one technique only. According to Backstage Experts, casting directors, and acting teachers Risa Bramon Garcia and Steve Braun, "There is no one correct way to act. No technique can guarantee that you'll book work or be a brilliant actor. If a teacher tells you that her or his way is the only way, walk away lickety-split." They also recommend checking out "any and all methods and approaches and discover which one resonates with you. More than likely you'll take little bits of goodness from a number of different techniques. Learn them all, take what you like, and leave the rest."
RELATED:
What are some NYC-specific resources I should check out?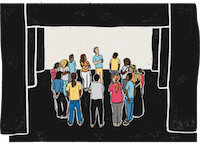 Listen, we get it: This city can be really overwhelming, and even the idea of researching all the classes out there can be daunting. Fear not, acting class–seeker! The internet is your friend here. Harness the power of the web and get Googling. Since you've narrowed down what you want in a class, you'll have some concrete keywords to search for. When you amass a list of classes and schools that offer what you're looking for, let review sites like Yelp be your friend. Seek out what current and former students have to say about the classes. See if reviews appear on any forums or message boards. Of course, take everything with a grain of salt, but this is a good place to start.
You can also check out class compilation sites like CourseHorse that let you filter by type of class, cost, experience level, etc. Though it's not specific to New York, CourseHorse does let you narrow down your options geographically and allows students to leave detailed reviews.
Cultural institutions like the 92nd Street Y offer performing arts classes for members and nonmembers alike, often at a lower cost than acting- or dance-specific schools. What's more, they usually have free trial classes you can sign up for to see if you're really interested in taking it to the next level.
And, of course, Backstage's own Call Sheet is a great one-stop shop for the hundreds of acting schools in New York City.
Who should I ask for advice?
Other actors! Any acting teachers or professors you've had! Your agent and/or manager (if you have one)! Referrals are crucial. Basically, tap into your network and heed their advice—they've been at this for a while.
What NYC-based companies or theaters offer classes and programs?
Lucky for you, New York City is home to a lot of companies and theaters, many of which offer classes, programs, and opportunities to participate in their work. Since these groups specialize in both classes and professional productions, students can often benefit from the possible connections made during class and be considered for shows. Many also offer showcases when classes wrap. Look into the following: